I'm a Democrat Who Won in Trump Country. We Must Unite and Build Back Better | Opinion
As the House returns to Washington this week, we have one task at stake: to pass some form of the bipartisan infrastructure package and the Build Back Better Act. It's what we owe to the American people who elected us when we campaigned with promises to be the adults in the room. So I have a message to my colleagues threatening to tank the entire package if they don't get one thing or that: It's time for us to live up to that promise.
I'm one of just three House Democrats who was on the ballot with Donald Trump, who won where he won—not once but twice. Both times, I won where he won. In politics, personal beliefs and even geographic location, the district I serve is the epitome of "the middle." Our rural and mid-sized communities are made up of working families trying to do better day by day. In this, they are more united than politics could ever divide them. And they are tired of the endless broadcasts and articles about how Washington works and who is fighting with whom. They just want Washington to work for them.
This is the land of working- and middle-class families who have to continually check their bank balance before grocery shopping. My constituents—those who voted for Trump and those who voted for me and those who voted for Trump and for me are quintessential Americans, hardworking Americans, kitchen-table-issues Americans. And it's for them—the very people our party seeks to help—that we must pass both the bipartisan infrastructure deal and the ambitious Build Back Better Act. That's what they sent me to Washington to do, and it's what I intend to help do.
I recently completed my annual 21st Century Heartland Tour. It involved Main Street walks, the Illinois State Fair, and meetings with farmers, small business owners and factory workers. I even visited our neighboring state of Iowa to help launch the Rural Reinvestment Task Force.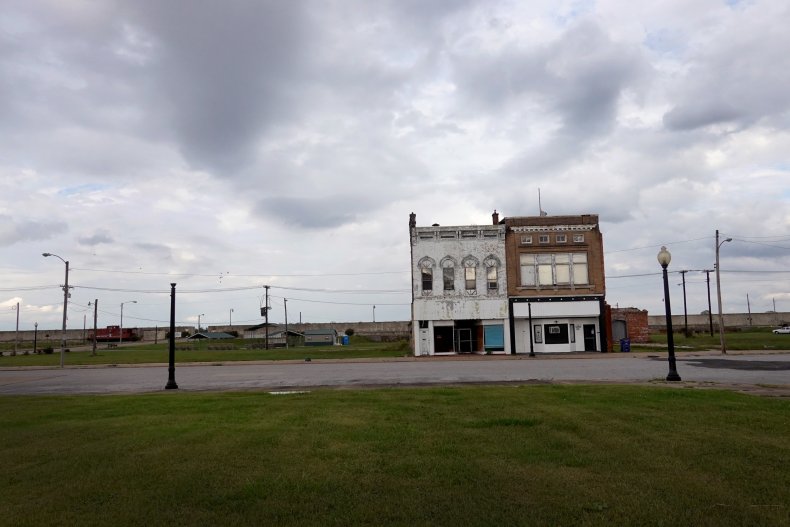 Throughout my visits in these Heartland communities, you know what words I didn't hear once? Reconciliation. BIF. Parliamentarian. Framework. The Byrd Rule. Not one person spoke with me about legislative process or in what order Congress should vote.
You know what I did hear? Childcare. Water pipes. Bridges. Roads. Broadband. The overwhelming sentiment of each and every person I spoke with wasn't that they want a perfect product; what they want is results. Indeed, compromise is expected.
You know what we can't compromise on? Whether to pass the infrastructure or Build Back Better bills. We need both.
I recently stopped by an adult care center, where I met a woman who lives with her daughter and granddaughter—three generations in one home. She worked hard her whole life and she was proud of that. But 10 years ago, she had a stroke. Now, she needs daily care. Her daughter takes care of her, on top of caring for the children and the rest of the family. That means her daughter has to go to work every day to provide for them. And it's the adult care center that makes that possible.
When that center had to shutter its doors at the height of the pandemic, an entire family was put at risk. And while this center was thankfully able to reopen, other places weren't.
These programs are the support system keeping our families afloat. They're critical to helping businesses get the workers they need and making sure our economy stays on the right track. And they're in jeopardy.
We need to help.
At the same time, our infrastructure is crumbling all around us. In the middle of the country, our children are still drinking water laced with lead from old pipes. Teenagers in rural communities are doing their homework in their high school parking lot, glomming on to any Internet access they can.
Regions like mine need both the bipartisan infrastructure package and the Build Back Better Act—and we need them right now.
After all, let's remember that Republicans passed a tax bill that cost this country $1.9 trillion. But what did we get for our money? There were no roads or bridges built. The 100-year-old pipes that bring us our drinking water didn't get replaced. None of that money went to help two-income families pay for childcare or tuition.
That money wasn't spent on working families; it went into the piggy banks of corporations so their CEO's and boards could get generous raises and year-end bonuses. All that money spent... and life for most Americans didn't get any better.
Our nation has fallen behind, but our shared American spirit means we cannot give up. And while few of our colleagues across the aisle have shown a willingness to work together, I believe we can move past this proverbial chicken-or-egg moment, join together to find common ground and make meaningful progress right now—even if it's not all of the progress we need to make.
The truth of the matter is, those of us on Main Street are desperate for transformation, the kind of investment we haven't seen since World War II. That's the kind of legislative investment these bills would deliver.
So when members of our Congress threaten to take down both packages if a demand isn't met, we're not living up to our commitment to these hardworking families. And what we risk just isn't worth it. Our only option is to come together and compromise.
The American people can't afford to wait any longer.
Legislating is messy; it always has been. But we're primed to spend money on working and middle-class Americans who desperately need it. And if we focus too much on process or any individual's agenda, we risk getting nothing done at all.
The American people are waiting and Congress is called on to save the day. It's past time we deliver.
Cheri Bustos is the U.S. Representative from Illinois' 17th Congressional District and a member of senior House Democratic Leadership.
The views in this article are the writer's own.