I grew up in a pretty low income environment in Cleveland, with a single mom and in a neighborhood that was impacted by drugs and violence.
I always had this yearning desire to think about broader policy issues and communities as a whole. So, emergency medicine became interesting to me because you're seeing patients young and old, Black and white, rich and poor. I get to walk into the room of an individual experiencing homelessness right after caring for someone who is a CEO and treat them exactly the same. I wanted to care for folks that really reminded me of home, so emergency medicine had a really strong appeal.
Not to mention, it's cool. A lot of doctors you see on TV are emergency room (ER) doctors! But while we get to save lives once in a while, that's not really all we do. I generally have to figure out how to get a person home or to the next phase of their care. In some ways we're the first place you go if you have no other option, and in other ways we're the last place you go because you have no other option.
Since the pandemic, every single thing I do at work here in Chicago is different compared to this time in 2019. From the process by which I enter a patient's room, to how I ask questions and do an exam; all of these steps include a layer of PPE. I don't think I will ever go to work again in a more uncertain period than the beginning of Spring 2020 when the pandemic first hit.
I also haven't seen my family this whole time. I got a new puppy this year, called Arlo. I don't have a wife, kids or a partner, so I wanted to have my own little guy. I'd really like to take Arlo home to visit but my parents are elderly. To their credit, my family has done a really good job of trying to protect themselves from COVID-19.
I have actually had some time off recently and I would have been able to spend a couple of days with them. However, I didn't think it was worth the risk. It's sad but I wouldn't be able to live with myself if I got my mom or dad sick.
This year I worked Christmas Day and I'm working on New Year's Day. I am one of the younger faculty and don't have a family so I always feel comfortable volunteering to work on the holidays because I know those are really important times for folks. I also knew the pandemic would not be over and I'm young and healthy. There are people with medical conditions who work with us, so if I can give them a break, I'm happy to work.
On a normal New Year's in Chicago there are many parties that are full of young people and large amounts of alcohol. Pre-COVID we would get a massive amount of patients experiencing the "spirit of the holiday"—alcohol intoxication and what can come with alcohol intoxication; injuries, and sometimes violence and drugs.
New Year is definitely where we see situations like glass getting broken and causing injuries, or people who have had champagne corks hit them in the eye. People also come in with exposure and injuries from the cold; I've seen people who have passed out drunk on the street and been left behind by their friends. One of the most dangerous things to do at New Year is to not have good friends
With all holidays, including New Year, there is a really interesting phenomenon where people might not have seen older family members, say a grandma, for a long time. Their grandma doesn't have any complaints but people think grandma doesn't look well so they take her to the ER. Other situations we see are that in the midst of travelling, people forget medications, or through eating a bunch of rich, fun food and drinking a lot, people's chronic conditions, like diabetes, get exacerbated. A very common one would be heart failure exacerbation.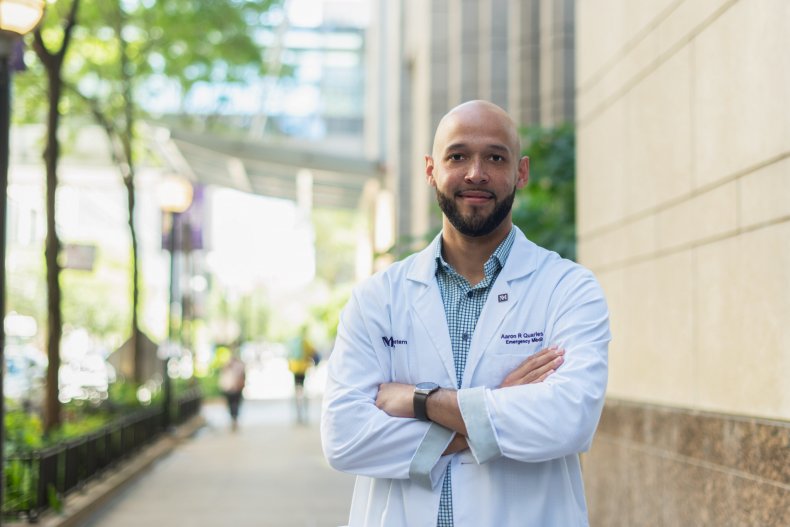 Another thing that is underrecognized is mental health issues; we absolutely see concerned family members bringing in their loved ones. Domestic challenges are also not uncommon, whether it be in the context of too much alcohol or not having seen family in a long time, that stuff raises its head in a very sad way around holidays.
This year I get to work a little later on New Year's Day; on the afternoon to evening shift and I think it's going to be different to most years, in large part because everything is closed.
Most ER doctors work anywhere between eight and 12 hour shifts, so on New Year's Day I expect to work a nine hour shift. I might see, on any one shift, 25-30 patients of a variety of ages and with different illnesses. But we have a team, it's not just me. I get to hold the pretty cool seat of being the supervising attending but I have a senior resident, junior residents and a wonderful team of nurses, emergency department assistants (EDAs) and technicians that help us do the work of caring for patients. So it's a big squad of people helping us and pushing us through.
Although New Year's Day 2020 will likely be slightly lower in patient volume, I still think people are going to sneak out and party the night before, so we're going to have some of our typical New Year's patients. Even on New Year's Day I anticipate people will be out day-drinking and ending up in the ER because they're not feeling so well.
In prior years where I have worked at the turn of midnight, there's certainly no alcohol, but there has been food. While we don't have any disco balls that drop, we will stop and have a little cheer. But there is a recognition that at any moment someone could come in, in a condition that is terrifying or horrifying, or that patients that look totally fine may actually be really sick.
A constant weight on us as staff in the emergency department, particularly on a holiday like New Year's, is that we are entrusted to care for your loved ones and be on our game even if you are not on yours. That's something we take really seriously.
We also have more COVID-19 patients at this time of year than we did at the beginning of this pandemic. Anecdotally, one out of every four or five patients I am seeing are COVID-positive. That surge is real and it has happened.
The mitigation strategies like closing restaurants have helped, but I suspect that where people were told not to spend Thanksgiving together they may have chosen to spend time with their family over Christmas and New Year. While the vaccine absolutely is this ray of hope, it's also potentially giving people the feeling that they can be complacent now because it's going to be ok. The finish line is ahead but we really need to pick it up, and I still anticipate it getting a little bit worse before it gets better.
But I like the New Year, it's one of my favorite holidays. It's a time where you stop and reflect and it isn't about gifts. My mom used to make us eat pot roast and sauerkraut on New Year's Day because she thought it was going to bring good luck. She's going to get mad at me for saying that. But how did people come up with that dish? I just cannot tolerate it. I despise it—sorry Mom.
Since I'm not going to be home later on New Year's Day and I can't, and don't cook, I don't really know what my puppy and I will do before I go to work. I am absolutely obsessed with my friends though, and over the New Year period I may have the opportunity to spend time with them in a socially distanced manner.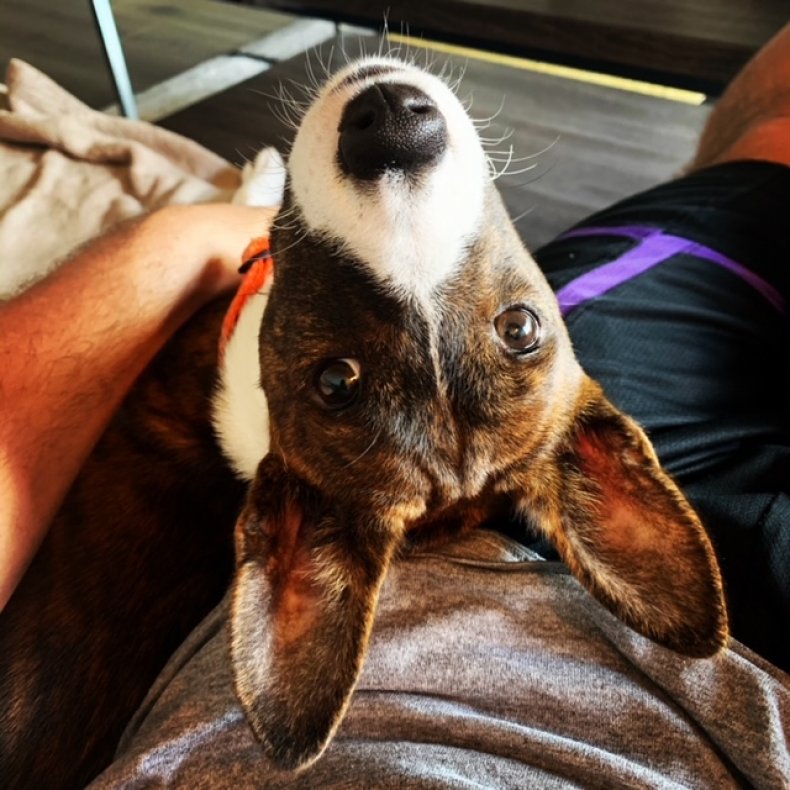 This has been a crazy year for all of us. And while good things have happened personally for me in 2020, I do share a lot of the sentiment of, "man, I'm ready for 2021!" And whether you're out partying or eating really disgusting sauerkraut with your mom, New Year always gives you that fresh start.
My advice to people for any further celebrations is that if you're going to be around family on New Year's Day and beyond, open a window. It might be cold, but ventilation matters. And remember that just because you are on holiday, your medical conditions are not taking a holiday. Make sure you have access to medications and recognize that mental health issues are real, we're all going through it with this pandemic.
I want to be clear though, I want people to come to the emergency department if they need to. We are here to help and we are always going to be around.
I love the people I work with and I laugh every single day, I learn every single day and sometimes I cry. I've learned so much about people and what's important in people's lives.
Working in the emergency department is one of the most human things to do, you see all sides of humanity, whether you want to or not.
Aaron Quarles MD MPP is an emergency physician at at Northwestern Memorial Hospital in Chicago, Illinois. He is working to improve health equity through community partnerships. You can follow him on Twitter @aquarl3s.
All views expressed in this article are the author's own.
As told to Jenny Haward.