Trump Fails to 'Castrate' Secretary of State: 'I'm Fully Intact' Rex Tillerson Retorts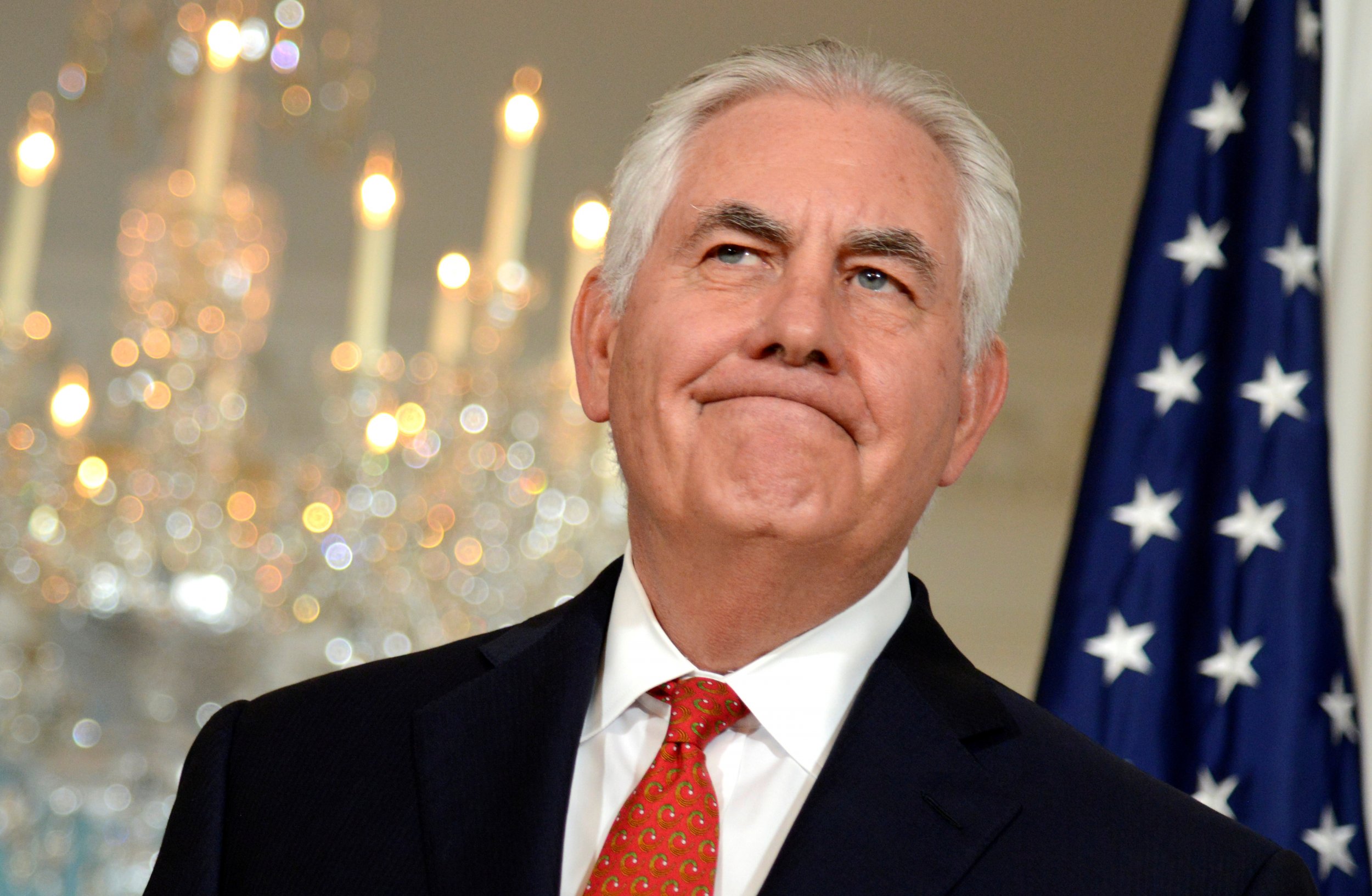 Secretary of State Rex Tillerson shrugged off claims from a senior GOP Senator Sunday that President Donald Trump is trying to "publicly castrate" him and undercutting his diplomatic initiatives.
"I checked. I'm fully intact," said Tillerson on CNN's State of the Union Sunday when asked about the claim by Republican Senator Bob Corker.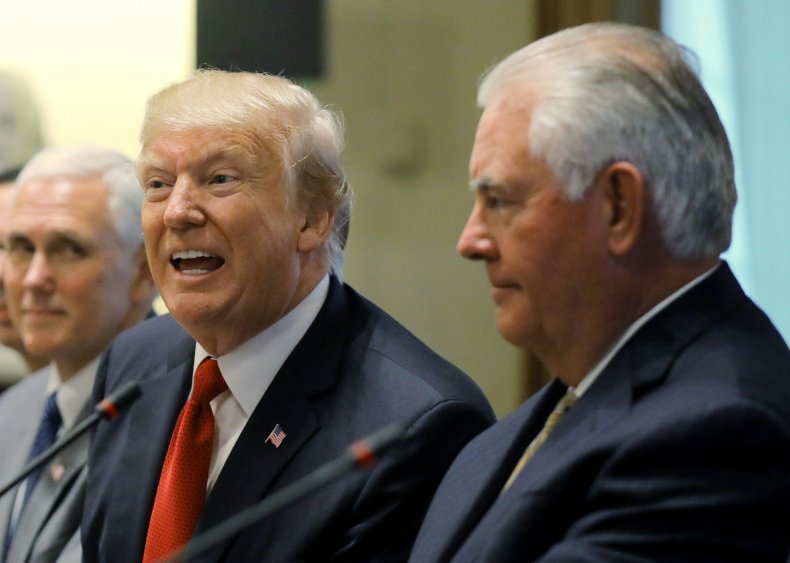 Senator Corker made the claim in a Washington Post interview last week amid a public spat with the president. Corker, who is the chairman of the Senate Foreign Relations Committee, has defended Tillerson from criticism by Trump, and said president's words were damaging attempts by the U.S's top diplomat to find a diplomatic solution to the North Korea crisis.
Tillerson reaffirmed his loyalty to Trump in Sunday's interview.
"I think this is an unconventional president. He uses unconventional communication tools. He used unconventional techniques to motivate change," Tillerson said. "This is not a place that likes to change. It actually enjoys the status quo."
Tillerson went on to call Trump "the most unique president we've certainly ever seen in modern history," and said he is "fully committed" to the Trump administration.
Reports have indicated a deepening rift opening between Trump and Tillerson, after Trump tweeted Tillerson was "wasting his time" in trying to negotiate with North Korean leader Kim Jong Un.
An NBC report claimed that Tillerson had called the president a "moron," with Trump responding by challenging Tillerson to an IQ test.
In Sunday's interview, Tillerson would not deny using the insult about the president.
"I'm not playing," Tillerson told Tapper, after Tapper asked about the alleged "moron" comment. "These are the games of Washington. These are the destructive games of this town. I'm not dignifying the question with an answer, Jake, and I'm a little surprised that you want to spend so much time on it when there are so many issues around the world."