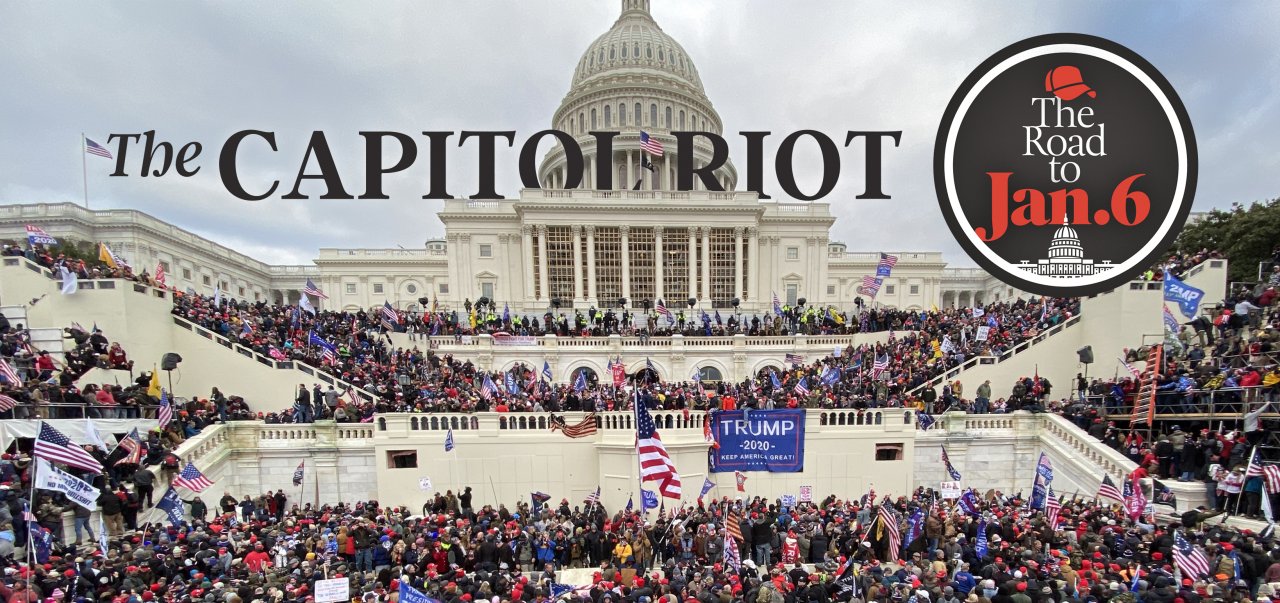 'I'm Going to War; I'm Bringing the Big Cock,' Posted a Trump Fan. The FBI Didn't Notice
In this daily series, Newsweek explores the steps that led to the January 6 Capitol Riot.
On Thursday, November 5, a grand jury returned a five-count indictment against Hawazen Sameer Mothafar, a Troutdale, Oregon, 31-year-old charged with material support to ISIS and lying to federal authorities. For years, the Justice Department said, Mothafar directly produced, edited and distributed articles and tutorials about how to carry out attacks on behalf of ISIS, working directly for its media branch. He'd also been involved in a plot to kill the president of Mauritania.
FBI Special Agent in charge of the investigation Renn Cannon said that Mothafar's online propaganda on behalf of ISIS sought to incite "lone actors"—including potential terrorists in the United States. "When it comes to cases like this one, a computer and a keyboard can be powerful weapons against enemies of the Islamic State," Cannon said.
"This defendant is a legal permanent resident of the United States who abandoned the country that took him in and instead pledged allegiance to ISIS and repeatedly and diligently promoted its violent objectives," said U.S. Attorney Billy J. Williams. "Our national security prosecutors and law enforcement partners will continue to ensure that those who threaten our country are prosecuted to the fullest extent of the law."
In fact, a threat to the country—to the peaceful transfer of power, a matter of national pride and stability for 200 years—was already taking shape, and ISIS had nothing to do with it.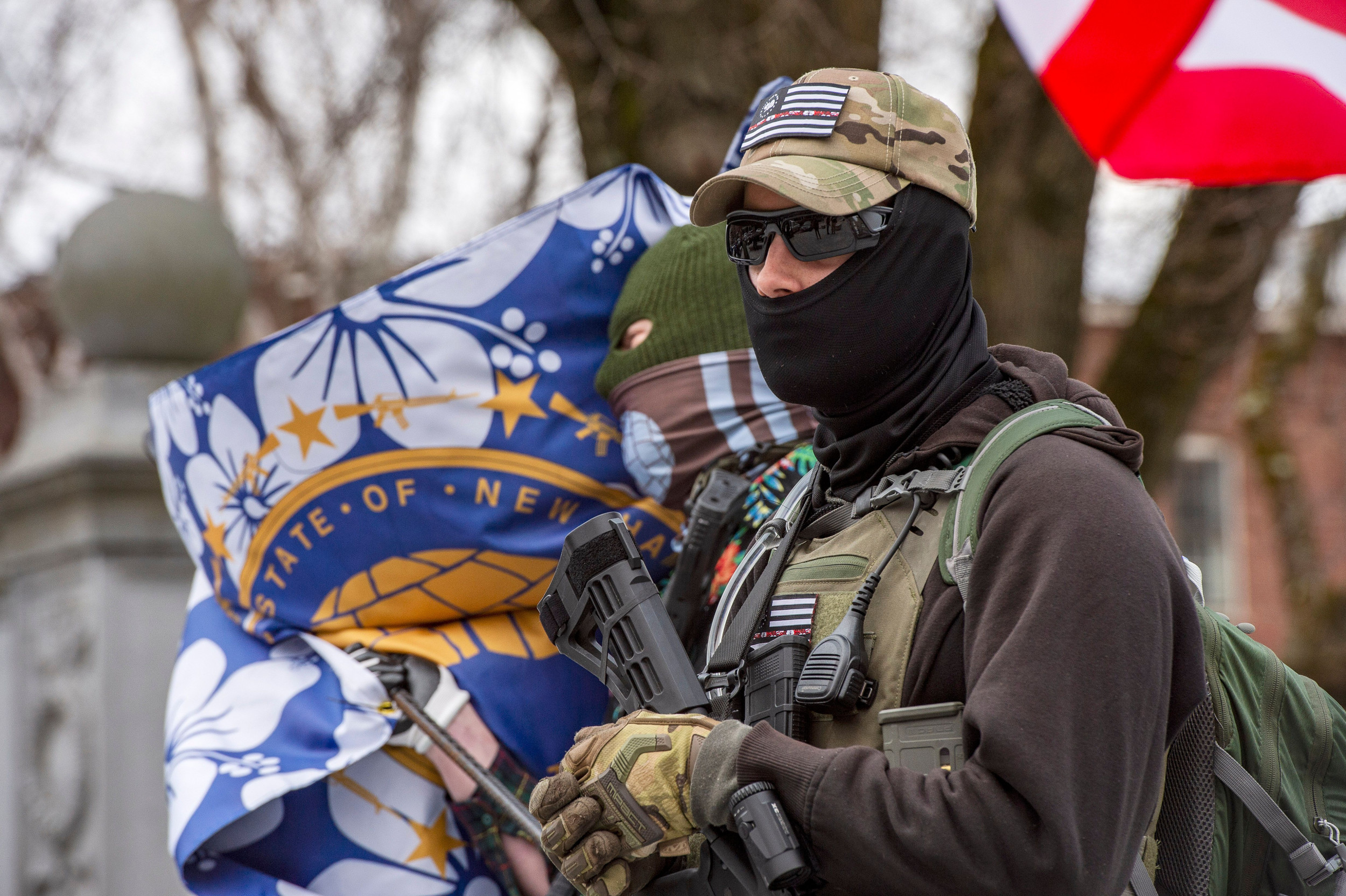 "I'm going to war," Christopher Joseph Quaglin said on Facebook on November 5. "I'm bringing the big cock," he wrote, evidently referring to a rifle. "I'm really ready to just the [sic] kamikaze." He was later arrested for storming the Capitol on January 6.
"It's time for fucking War if they steal this shit," said Ethan Nordean on social media the same day, a Proud Boys leader who would also be arrested for attacking the Capitol.
And then there was Steve Bannon, who on his podcast said he wanted to behead Dr. Anthony Fauci and FBI director Christopher Wray and "put the heads on pikes ... as a warning to federal bureaucrats."
And where was the FBI? If potential terrorists—if people at their keyboards—were surveilled and arrested for their behavior, where was the FBI when it came to the right-wing extremists who were harassing and intimidating in their public and private statements? Where was the attention on pro-Trump Americans who intended to inflict violence? There was none.
"This mobilization was not hidden away in the dead of night," notes the Trial Memorandum of the impeachment trial of President Trump. "It was widely discussed on websites—such as TheDonald.win ... These sites hosted hundreds of posts about plans for the attack on the Capitol, with detailed discussions of weaponry and directions to 'find the tunnels and 'arrest the worst traitors.'"
Steven A. Sund, the chief of the U.S. Capitol Police who would resign after January 6, admitted after the assault, "Although it appears that there were numerous participants from multiple states planning this attack, the entire intelligence community (IC) seems to have missed it."
"The federal Intelligence Community—led by FBI and DHS—did not issue a threat assessment warning of potential violence targeting the Capitol," said the first Congressional report examining the attacks.
Evidently, neither the FBI nor homeland security saw repeated online posts and statements calling for violence at the Capitol as "credible." In testimony before Congress, representatives from both agencies said they considered much of the rhetoric online prior to January 6 as "First Amendment protected speech."
You might think the Bureau's lack of attention to domestic threats was due to being overextended, or a post-9/11 focus on foreign groups and Islamic individuals such as Mothafar. But you would be wrong.
By late 2020, the number of arrests and indictments for these types of terrorism cases had sharply declined from previous years. It might have been the result of successful FBI work or a temporary decline due to COVID, but either way, between Election Day and January 6, the Bureau announced just 12 international-terrorism-related arrests, indictments and sentences. Of almost 1,200 press releases issued during that time period, 289 related to fraud or money laundering, 111 to child exploitation, 87 to illegal drugs, 75 to human trafficking, and 54 to bank robbery.
Only five FBI releases related to domestic terrorism. That included William Garfield Bilbrough IV, a Maryland resident, "a member of the racially motivated violent extremist group 'The Base,'" who was sentenced to five years in prison on December 8. "Bilbrough and his cohorts intended to inflict violence on the basis of their racist and hateful beliefs," the U.S. Attorney said. And there was Cameron Emerson Casey Rankin, "a self-proclaimed Boogaloo Bois" member, indicted for possessing a firearm after previously being judicially committed to a mental institution. Rankin posted on his Facebook account photos of himself and others carrying firearms at a George Floyd protest in Texas. "I'm BOOGALOO we hate police," he said. "...[H]ope they burn the precinct down." (The other three FBI press releases involved groups that would play no role on January 6.)
The Boogaloo Bois are officially described as an anti-government, anti-authority, and anti-police movement focused on attacking enforcers of a tyrannical and compromised political order. A May 2020 classified intelligence report ("COVID-19 Protest Disinformation Campaigns") said: "Many groups have described the pandemic as the beginning of "boogaloo," a term used by far-right extremists to mean a new American civil war."
Bugaloo Bois emerged in 2019 and amassed quite a track record of violence in the year before the election, drawing the attention of the FBI. Such an organized group fit with the FBI model, accustomed as it was to going after crime syndicates whether in its battle with organized crime or al Qaeda. The approach was the same: map the leadership structure, build an informer network, attack the key nodes. But a more important insight, according to former FBI agents and officials, is the fact that the Boogaloo Bois also emerged as a direct threat to law enforcement.
Earlier in 2020, a Boogaloo Bois member killed a federal protective security officer in Oakland, California. In May, another fired bullets into a police station amid protests over the killing of George Floyd. And then, just a month before the election, 13 men linked to the Boogaloo-affiliated Wolverine Watchmen militia were arrested for planning to kidnap Michigan Gov. Gretchen Whitmer.
A month after the election, another member of the Boogaloo Bois pled guilty to conspiracy to provide material support, "namely property, services and weapons" to Hamas, the Palestinian group that is designated foreign terrorists by the United States.
It was a sophisticated sting of the "Boojahideen," as the FBI called it, not unlike al Qaeda and ISIS-related arrests, in which an FBI informant played the role of a Hamas operative to ensnare the target.
"This case highlights the real threat posed by domestic violent extremists who self-radicalize and threaten to violently attack others opposed to their views, with little or no warning," the FBI division head said.
Around the same time, the Department of Homeland Security put out a classified intelligence report about the George Floyd counter-protests stating that "violent opportunists will continue to exploit ongoing nationwide lawful protests as a pretext to attempt to disrupt law enforcement operations; target law enforcement personnel, assets, and facilities; and damage public and private property."
Why did the Bureau drop the ball? Contrary to speculation, Trump did not stop the agencies from reporting. And Newsweek's examination of 87,000 homeland security-related reports from 2020 reveals a marked tendency to focus on international terrorism and/or the presence of a threat to law enforcement. So what about the Proud Boys and Oath Keepers, the main organized groups that would mount the attack on the Capitol? The FBI wasn't that interested.
Another massive fail of the domestic intelligence community was brewing, none of it Donald Trump's doing.