I'm #GreenShirtGuy, and Here's Why I Laughed at Those Pro-Trump Hecklers | Opinion
This month, a video of me laughing at members of a far-right, anti-immigration group went viral. The scene occurred at a regular City Council meeting in Tucson, Arizona, where the mayor and council members officially approved placing our sanctuary city initiative, "Tucson Families Free and Together," on the ballot for this November.
What's important to note is that this was a purely procedural step required by state law, as we had already exceeded the signature requirements for placement of the initiative, which would make Tucson the first sanctuary city in Arizona. The protesters, therefore, were just there to sound off.
The two members of the so-called "AZ Patriots" far-right group, from neighboring Phoenix, had made their presence known earlier in the meeting by heckling speakers and making obnoxious comments—even changing the Pledge of Allegiance to include anti-immigrant language. Then, after the vote took place and the inevitable result was confirmed, they stood up, Big Gulp in hand, and began to scream at members of the community and elected officials.
While many people in attendance responded by leaving the room or yelling back, I simply laughed. I laughed really hard.
Apparently, my gut reaction during this bizarre scene struck a chord with a broad audience, because less than 24 hours later, #GreenShirtGuy—that's me—was trending at No. 1 on Twitter, and the clip had almost 5 million views.
Going viral and working in politics are both strange experiences. In both, I've seen the best and worst that we have to offer one another. The other day, I opened my laptop to find a comment from someone who apparently hopes my mother and sister get gang-raped and murdered. Only 30 minutes later, I read a hand-written note from a sixth-grader about how the video had inspired her, and I'm not ashamed to say it left me in tears.
Here in Tucson, our community has long been on the front line of resistance against repressive immigration policies and institutions, while Arizona has been a petri dish for anti-immigrant policy and xenophobic rhetoric. Many of President Donald Trump's worst federal immigration policies were made law in Arizona years before his presidency. Most notably, Arizona is the home of SB 1070—the infamous, racist "show me your papers" law championed in 2010 by Republican Senate President Russell Pearce and Governor Jan Brewer and designed to get undocumented immigrants to flee the state.
This November, Tucson voters will have the opportunity to take another path. "Tucson Families Free and Together," or Prop 205, would mark the first time in the history of this nation that a community gains "sanctuary city" status through a people-led initiative.
Prop 205 would put in place strong directives against racial profiling and protections for undocumented victims of crime by drawing clear separations between our police department and federal immigration agencies. By clearly defining when first responders can and cannot inquire into someone's immigration status, we can ensure that undocumented members of our community are able to effectively cooperate with police when a crime has been committed, as well as seek medical attention without fear of detention or deportation. This is an effort that would likely save lives.
Beyond that, adoption of Prop 205 would ensure that local police are better able to prioritize their role as first responders over the enforcement of civil immigration matters, as dictated by SB 1070. Sanctuary would ensure that all Tucson residents, regardless of their immigration status, are provided equality under the law, safety and justice. We want all families to feel safe, valued and protected. All families deserve the right to live without fear of retribution, detention, separation and deportation—areas that would be off-limits for immigration checks and enforcement once this initiative becomes law.
For far too long, the national perception of Arizona has been tainted by policy and public figures like Brewer and former Maricopa County Sheriff Joe Arpaio. This state has been seen as xenophobic, dysfunctional and cruel. Arizona was once famously referred to as "the meth lab of democracy" on cable TV.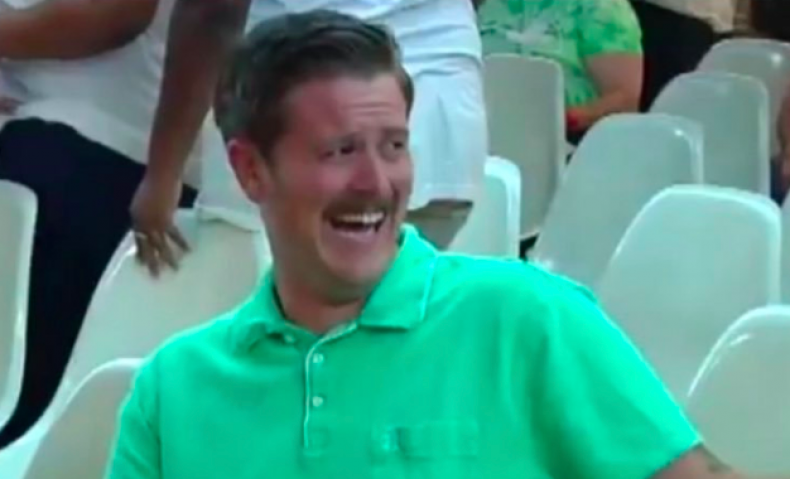 Our community can show the nation this fall what I already know to be true: that Tucson residents are kind and inclusive people concerned with the safety and protection of all those who call this their home. That we believe that all people should feel safe and comfortable in hospitals, schools and houses of worship, regardless of their national origin.
We live in times where violent, exclusionist rhetoric continuously rears its ugly head. Now more than ever, local communities need to band together to reject hate in a strong and unified voice. Cities around the nation are taking a stand and proclaiming that they will not take part in any federal effort to terrorize our beloved immigrant neighbors. I am confident that Tucson will do exactly that this fall.
Alex Kack is a field organizer with the People's Defense Initiative.
The views expressed in this article are the writer's own.