'I'm Not Having Any Bridesmaids at My Wedding. The Abuse I've Received is Shocking'
When I opened Instagram, I knew something was wrong. I had dozens of direct messages from people I'd never spoken to before. They called me selfish and egotistical, while others said I'd regret this decision for the rest of my life. My crime? In April, 2022 I announced on my YouTube channel that, for my wedding, I don't plan on having any bridesmaids.
It didn't take long for comments to start trickling in under the YouTube video, too. "It's kinda weird you don't wanna have a bridal party," one person commented. "It seems like you don't want anyone else to have the attention?" For a week straight, I received similar comments and Instagram DMs from people who couldn't understand my decision and thought I was just trying to hog "the spotlight". I hadn't expected such a negative reaction and I felt angry, confused and hurt.
It had not been my plan to have no bridesmaids at my wedding. As a little girl growing up in New York, I always pictured myself walking down the aisle in a white, sparkly ballgown. My group of best friends would be standing at the altar in matching, baby blue dresses, smiling from ear to ear.
But after my boyfriend of three and a half years proposed in December 2021, I realized this was not what I wanted after all.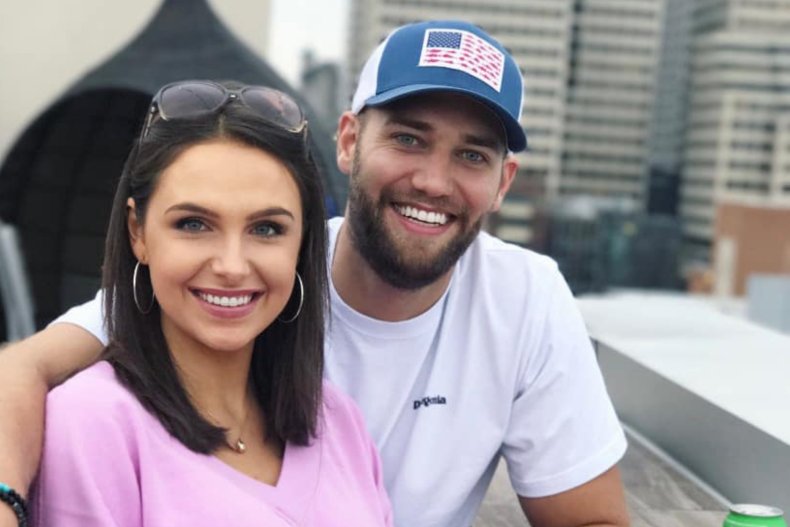 Choosing my bridesmaids was bringing me more stress than happiness. I kept running into the dilemma of, "Well, if I ask this person, then I'll have to ask that person." It was getting to the point where I was going to have to have 12 bridesmaids because I couldn't narrow it down.
I don't have just one friendship group, either. My friends are from various stages of life and they live all over the country. In every photo I've ever seen of a bride and her bridesmaids, they're all smiling and hugging and huddled together, whereas many of my friends have never even met. Everyone in my bridal party would be strangers, and I didn't see the point in that.
Don't get me wrong, I still want to spend the day with my best friends, but I want it to be more casual. We'll get ready and laugh and maybe even pop a bottle of Prosecco, but I don't see why they need to be my "bridesmaids" or why we should have to take cheesy photos.
Despite the Internet calling me selfish and crazy, my friends didn't care one bit when I told them of my decision. They say they are just as excited for my wedding. I'm sure a lot of them were relieved. They won't have to wear a certain dress or do their hair a certain way.
They also won't have to spend a ton of money. I have watched people spend thousands of dollars on hair, makeup, shoes and a dress they might not even like and will never wear again—all because they were given the title of "bridesmaid." It seems so unnecessary to me. I'd rather my friends save that money and be able to put it toward a down payment on a house, or a new car. Something that will last longer than just one day.
All my friends will have to do at my wedding, which is planned for the summer of 2023, is show up and be ready to party.
When I first told my fiancé Zac that I didn't want to have bridesmaids, he was surprised as it's not the "norm." But almost immediately, he told me he didn't really care whether or not he had groomsmen, and, as long as we have an open bar at the wedding, I don't think his friends will care either.
He is, however, determined to have a bachelor party, whereas I have decided not to have a bachelorette party. That's perfectly fine by me—for him to do his thing and for me to do mine. That's what makes our relationship so strong.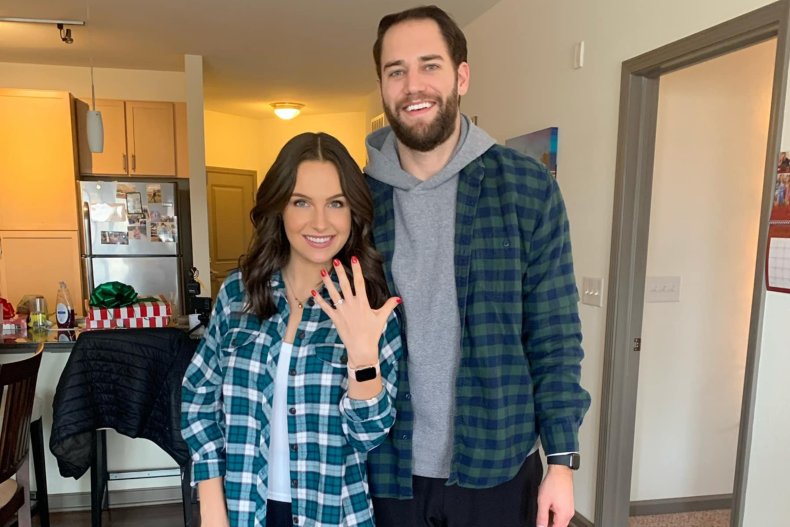 I've decided not to have a party because Zac and I are traveling around the U.S. for the next year, so instead of planning one big trip with my friends, I think it would be a lot easier for them to visit me throughout my journey. A lot of my friends say I just have to have a party, but we'll see. There is no rule book for planning a wedding.
Zac and I started veering away from tradition before we even got engaged as he didn't ask my dad for permission before proposing. I've always told him that I didn't care how he proposed, as long as he didn't ask my dad for permission. It felt too old-fashioned and I don't like following tradition simply because it's "what everyone does."
I also don't plan on having a father-daughter dance at my wedding. Neither of us are particularly good dancers, and considering I've never danced with my dad in my life, I don't see why I should have to start now.
My wedding might be different to "the norm" but, to me, it will be perfect. And if people think that makes me "selfish" then that's a price I'm willing to pay.
Clancy Burke, 26, is a full-time YouTuber who is getting ready to travel the United States with her fiancé. You can follow her adventures on YouTube at Clancy Burke and Instagram @clancyburke.
All views expressed in this article are the author's own.