'I'm With Herr?' Did Tom Brady Defy Gisele and Vote Trump?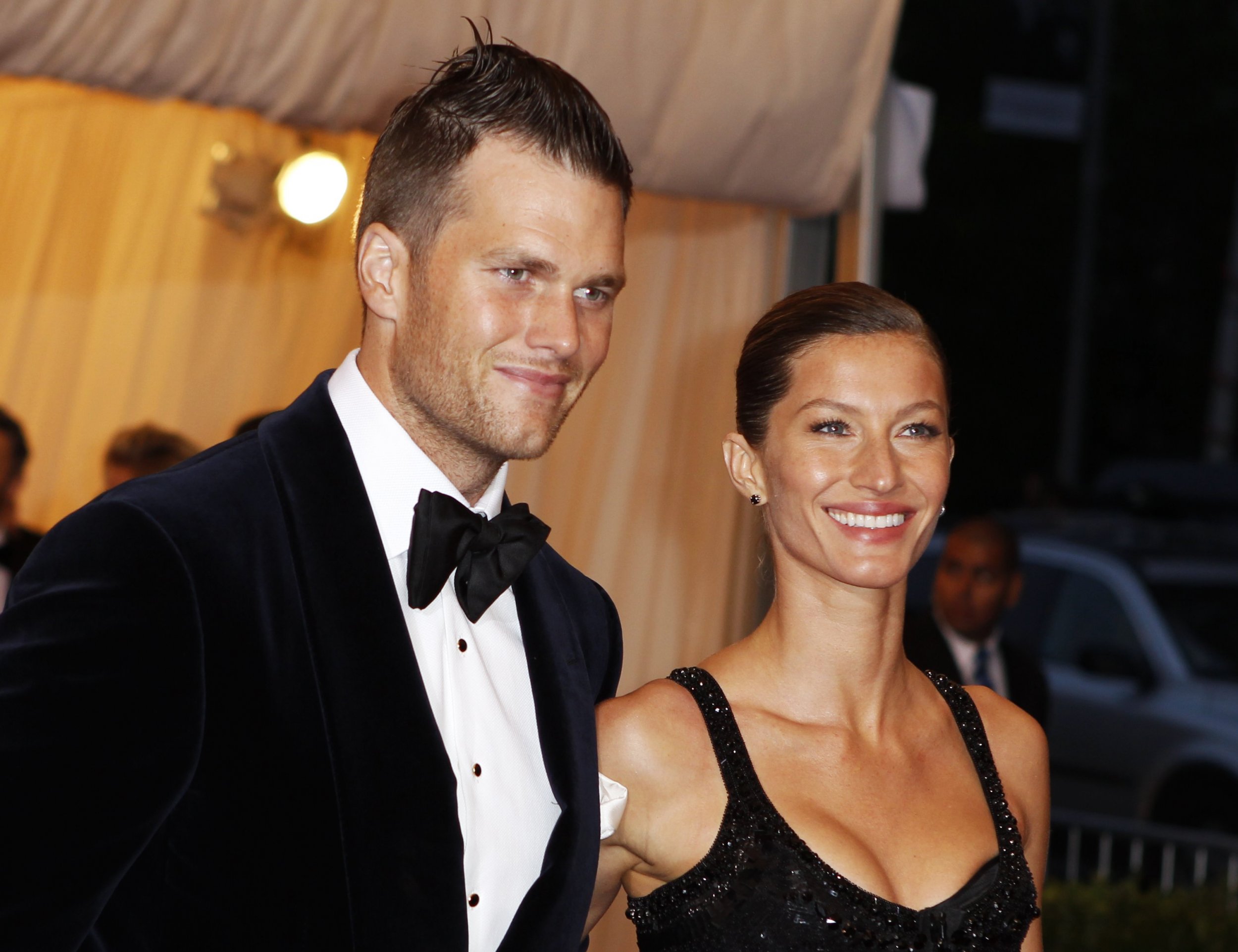 On Monday night, Donald Trump told a crowd in Manchester, New Hampshire, that New England Patriots quarterback Tom Brady had voted for him. "He called me today, and he said, 'Donald, I support you, you're my friend, and I voted for you,'" Trump told the rally.
A few days earlier, Brady's supermodel spouse, Gisele Bündchen, was on Instagram when a random follower asked her if it was true that she and the four-time Super Bowl-winning quarterback were backing Trump. "NO!" she replied.
At the same rally, Trump told supporters that Patriots head coach Bill Belichick had written him a letter of support and given him permission to read it out loud. (In fact, according to Trump, after his staff asked the notoriously clandestine coach if they could read it at the rally, Belichick wrote a second, more trenchant pro-Trump letter for public consumption.) "So I figured he was gonna take all the good things out," said Trump, "like most gutless people do. Gutless. But he's the opposite. He's a champ. So he sent me a new letter, and it was much better. It was stronger."
Trump's plane had not even landed at his next stop—Grand Rapids, Michigan—before conspiracy theorists, who have little to occupy their time now that Deflategate is over, openly questioned the verity of Trump's statements and the legitimacy of Belichick's missive. After all, in just five sentences, Belichick supposedly used tremendous twice as well as amazing to describe Trump. "Bill Belichick has never used the word 'tremendous' in his natural born life," tweeted Dave Zirin, sports editor at The Nation. "I think he described last SB victory as 'not an awful feeling.'"
By Tuesday afternoon, however, various reputable sources had confirmed that Belichick had written the letter. None of those sources included a quote from Belichick affirming the letter's legitimacy, however. The sole reporter who publicly claimed to have reached the four-time Super Bowl champion coach, Hunter Walker at Yahoo! News, tweeted that when he reached Belichick by phone and asked him about the letter, the truculent and taciturn taskmaster said, "I'll get back to you," then hung up.
Belichick's next press conference is Wednesday, by which time the election will be decided. Or will it?
As for Brady, visual evidence put him at a Brookline, Massachusetts, polling station at 10:09 a.m. on Monday, where he apparently voted by absentee ballot. Whether he voted for Trump, as the GOP nominee reported on Monday, or aligned with his Brazilian wife, whose ancestors migrated from Germany in the 19th century, remains unknown. The proud wearer of a "Make America Great Again" baseball cap, Brady will not appear before the media until Wednesday.
While endorsements from the two most iconic active sports figures in New England are newsworthy, their impact on the 2016 election is likely minimal. To begin with, every state in New England historically votes blue. Also, Trump's Democratic opponent, Hillary Clinton, lists Chappaqua, New York, as her residence. And as NFL fans know, in the biggest games, Belichick and Brady always fall short against a New York giant.
'I'm With Herr?' Did Tom Brady Defy Gisele and Vote Trump? | U.S.