'I'm Just Going To Leave': STEM Employee Applauded For Ending Job Interview
Members of a popular internet forum were stunned after a veteran STEM employee described a recent interview that ended with their abrupt departure.
In a viral Reddit post published on r/antiwork, an anonymous Redditor said they have 15 years of work experience in STEM (science, technology, engineering and mathematics) fields, and explained why they objected to copying their resume by hand while interviewing with a prospective employer.
Titled, "Just Ended an Interview Early When Asked to Fill Out [An] Application," the viral post has received more than 12,600 votes in just 8 hours.
Writing that they have already received an official job offer from one employer, the Redditor said they decided to keep their options open, and interview with additional companies. However, during their most recent interview, the Redditor said they decided to cut the entire process short.
"I went into this interview after securing a written offer from another company," they began. "The very first thing they want me to do is transfer all of the information on my résumé to their application, by hand, while they sit there and watch me."
"The person instructing me to do this must have noticed a little confusion because she asked me if something was wrong," they continued. "I replied, 'I'm sorry, I thought I was here for an interview. I haven't filled out an application since earning minimum wage in high school. I think I'm going to leave.'"
"I got up and drove home," the Redditor added.
Although physical job applications have long played a major role in the employment process, online job boards and features such as LinkedIn's "Easy Apply" have brought their necessity into question.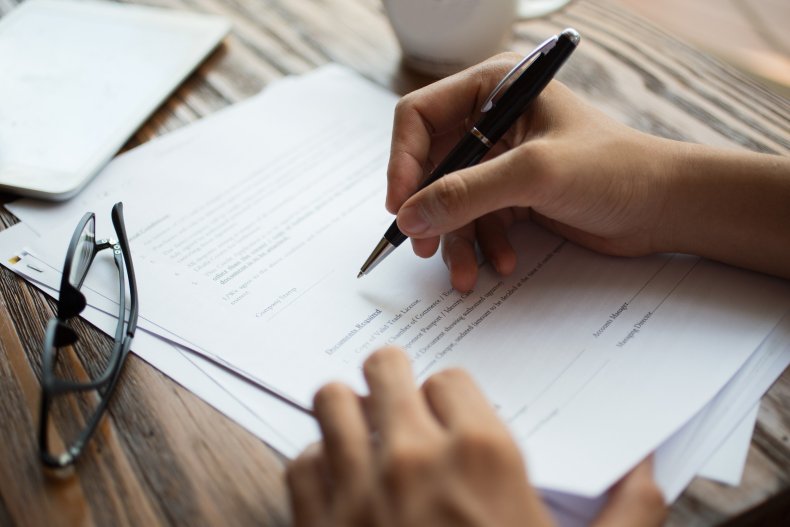 On jobs websites like LinkedIn, Indeed, ZipRecruiter and countless others, job seekers are forced to create a profile containing a resume, relevant contact information and previous employment history.
By collecting digital applications, and monitoring the profiles of prospective employees, employers are granted access to this information. Sometimes, however, those same employers require applicants to fill out physical applications during in-person job interviews, which raises the question: why?
Despite arguments for standardization and organization, debates have arisen about sharing the same information with employers multiple times. Prospective employees have questioned the practice and in some cases, have moved onto other job opportunities.
For prospective employees in STEM fields, new job opportunities are plentiful.
Following a 10-year explosion in STEM employment between 2005 and 2015 (STEM employment grew 25 percent during that period, opposed to just 4 percent for non-STEM professions, according to the U.S. Department of Commerce), the Bureau of Labor Statistics predicted continued, rapid growth throughout the current decade.
During the 2020s, occupations in STEM fields are expected to grow by 8 percent, opposed to 3.7 percent for all occupations. Computer occupations, specifically, are expected to grow by 11.5 percent, potentially adding more than 500,000 new jobs by 2029.
Although STEM employees are already in high demand, and will continue to be for the foreseeable future, application processes like the one described in the viral Reddit post can serve as red flags for applicants.
In the post's top comment, which has received more than 5,000 votes, Redditor u/Witchfinger84 said that employers risk losing strong applicants due to tediousness.
"Some companies are just all the way out here with these braindead application pipelines wondering why there are 'no good candidates,'" they commented. "Hiring managers don't even actually read resumes anymore, they just shove them through 3 layers of algorithm filter."
"The [original poster] had 15 years of experience in the field and an offer from a competitor already on the table," they continued. "You want to hire talent like that, you can do a little legwork recruiting them."
Redditor u/Jeramus, whose comment has received more than 2,700 votes, questioned why employers need a physical copy of information they have already received digitally.
"Why would the company agree to an interview if they didn't have enough information already?," they wrote. "Nothing useful would be gained from having [applicants] transcribe the information onto paper."
"I always wonder what quality of employees these places end up [with]," Redditor u/dabigbaozi added. "They use the same recruiting process for every job and then have a little heart attack when a more flexible company grabs their talent."