Becoming an owner of a sex shop was a long, circuitous path. I grew up in California and graduated high school in 1986 but I actually joined the Navy when I was a junior in high school, and went to a boot camp between my junior and senior year.
I did a lot of growing up in the Navy and I'm very grateful for what it brought to my life, which was structure. It probably helped me avoid a lot of mistakes that people in their early 20s can make. I was drug tested at least once a month and had good habits reinforced all the time.
I had six years active and two in reserve before I processed out in 1993. While I was in the Navy I got married and I then lost my husband in a training accident. So there were a few years after that where I just don't really remember what was going on.
In my efforts to get my life together after that, I went to study in Dallas, Texas, where my mom was living at the time. I moved further and further east until I got here to Mississippi. Initially my mom and some aunts were here, but now I'm here on my own.
My family are all from Hawaii, but they say that Mississippi is most like Hawaii because people have the "spirit of aloha"—we say that there are plenty of fish in the river and people are always happy to share. They call Mississippi the "hospitality state" and it's true. People here are very generous and beautiful.
After I left the Navy I was a massage therapist for 15 years and I had my own spa that was decimated by the Great Recession in the late 2000s. But I was very disciplined with my business, I had an accountant and we'd go through the books. I'm grateful I learned and was diligent about the tiny details of my business.
At the time I was living with a guy who owned Romantic Adventures, the sex store here in Jackson, Mississippi—he and his brothers had started it in 2001. After the financial crisis hit and my spa business was destroyed, my boyfriend was having trouble with his business and losing money. I wondered how you lost money with an adult store. It's kind of like losing money running a casino, you have to try really hard.
So, I offered to work for him for a week or two. In the first week I worked there I found a mistake that was costing them $100,000 a year, because no-one in the business understood accounting and so they were not following proper accounting procedures.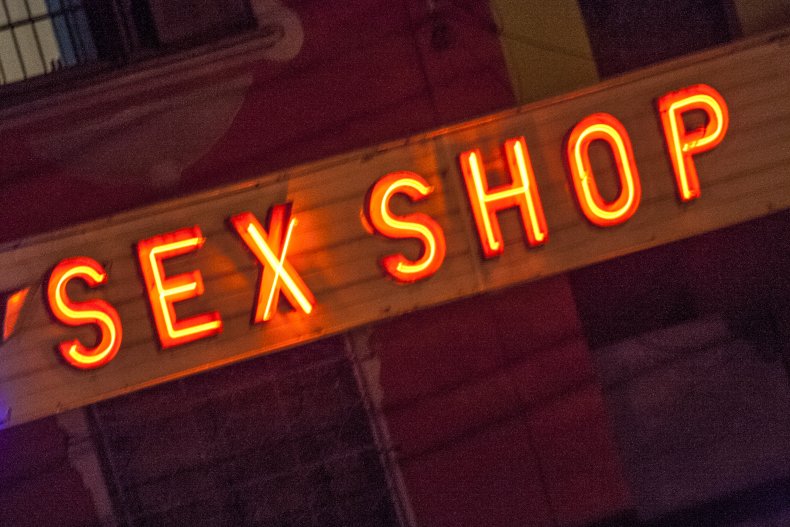 In the first year I took over the store in 2011, I doubled the revenue, and in 2012 we hit $1million in revenue. In the process of that my partner—who was older—had grown to dislike the store and had a lot of shame around it. So as I was talking on more and more responsibilities, we set up a plan to transition him out of the business. He's now fully retired and I'm the sole owner of Romantic Adventures.
It's a huge store that used to be a motel, so you have to make the challenges features. We noticed in Mississippi our customers are typically really conservative; a lot of the time women don't want to shop around men and vice versa. They don't want each other to see what they're buying. So we separated the store into two different wings—a women's store and a men's store. That's fun because they're decorated completely differently. The ladies' side has a really "frou frou" aesthetic; a boutique style with chandeliers. The men's side is sleeker and more masculine looking. And it's a little smaller because there are not as many products, although there are way more now than in the past. We've always been a couples oriented store so a lot of couples will check out one side and then the other. But it takes the pressure off people to have the sides separated.
I see every type of person come in the store; from those coming in for their 18th birthday to couples holding hands and shopping together at 80. Almost everybody likes sex. It's interesting to run this business here in Jackson, Mississippi. I go to other places and I'm celebrated. When I go to Las Vegas I'm somebody and in Jackson I'm not. I am very hesitant to socialise because I never know if someone is going to say something negative to me about owning "the naughty store."
People around my age and older have been very resistant. It wasn't really until people in my age group, in their 40s and 50s, aged and started needing a little help to have pleasure, because relationships were getting rocky when the body didn't work how it used to.
But the millennials, they want to feel good and they have no problem with it. They're very open—it's their body and their pleasure and they give you feedback about what they enjoy. It is interesting to see the shift across society. I could be a sociologist sitting in there watching people shop.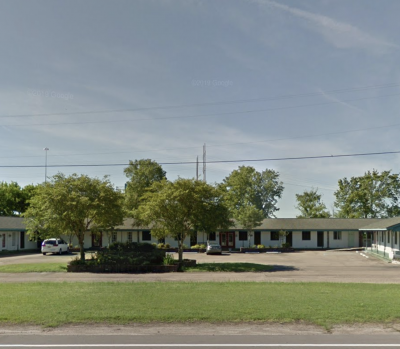 I've learned not to be shocked and not to think about what happens to toys when they leave. You learn very quickly not to prejudge. It's interesting because part of the success of the store is that I had to realize that everybody has a bias, even me, and I have to shop around my bias. Toy manufacturers have what is called a planogram, where toys are in the same color boxes and a selection of products is shown together; anything that anyone from a straight couple to a gay couple or a fetish couple might like. There are a lot of things that I wouldn't necessarily pick but they do really well.
Men's sexual performance supplements are very popular, people will pop by weekly on their way to the pub and grab a little "extra help." Since the beginning of the pandemic when lockdowns started, I have sold an extraordinary amount of dance poles and lingerie. People are getting much more sophisticated about buying toys and products that they have investigated before they come in and they are generally making much better choices about rechargeable toys versus ones that use batteries. They are choosing products with less packaging that are easier on the environment. It's interesting because we still sell a lot of adult DVDs. I still see that demographic of people who will not touch the internet or put adult content on their phone, but they'll come in and grab a DVD and take it out somewhere where the ladies in their lives won't see what they're up to.
Running the store has drastically affected my relationships because I live in a very conservative area and there are people locally who have refused to be seen in public with me for a date. It can be intimidating for men because they assume that I use everything in the store, which isn't the case!
I am currently dating someone from another city who travels with me to shows as my bodyguard. He is in the personal protection business and fights in the UFC and is used to being around powerful and famous people in their more intimate moments. Sometimes we go to shows and we may go out to dinner, eat sushi off a naked woman then come back to the room and manufacturers have laid out products for us to try.
But having a long-distance relationship has made me learn to communicate much better about what I want and what I need. I think that is the key to improving any relationship. It has really helped us explore our boundaries and build trust in each other's judgment.
I've also learned not to judge a book by its cover. In my business, you never know who you're talking to or what they may like, but you have to treat everyone with dignity and respect. I have also realized that it sucks to get old. When you're 18 and can look good in any light and all your parts work as designed, you know so much less.
Once you start exporting and figuring things out, you see changes as you age; your body might sag, hormones misfire and the pressures of life can take their toll. Sex often still feels good, but sometimes your body needs a little boost here or there.
I sometimes wish we could age in reverse. But it's good to set your ego aside and just give yourself permission to feel good in the moment, no matter what that takes.
Tami Rose is the owner of Romantic Adventures, an adult store in Jackson, Mississippi. You can find out more about the store at romanticadventures.com.
All views expressed in this article are the author's own.
As told to Jenny Haward.