'I'm not in the mood': Woman Records Men Hitting On Her in Viral Post Seen 4.9M Times
A video of a young woman and her roommate being harassed by two men while waiting for public transportation has gone viral on social media with 4.9 million views and more than 820,000 likes.
According to the National Sexual Violence Resource Center, 81 percent of women disclosed that they have had experiences with sexual assault. 1 in 4 young women ages 15-24 have been involved in an act of sexual violence.
@adinaaa18 — whose real name is Adina — uploaded the video to Tiktok to showcase the men's behavior. Instead of leaving the women alone, the strangers continued asking uncomfortable questions —like why they had attitudes. They then remarked on the way the women were dressed while sprinkling in racial slurs.
Despite numerous attempts to get the men to leave her alone (after revealing she's a minor), the men followed the young woman and her roommate to their seats. @adinaaa18 explained in the video that a man gave her a sweatshirt to wear on the train, and that was the only person to intervene.
Viewers quickly came to the defense of @adinaaa18.
"this got me heated. u handled yourself well. stay safe," @Marcus said.
"good for you for sticking up for yourself. it's such a scary and difficult thing to either be nice and try to stay away so they don't use force and standing your ground so they f off. It's so scary being a woman," @laurenmaguire1111 wrote.
"I can't stand when men say 'why you gotta be like that' like it's our problem," @Kat exclaimed.
@adinaaa18 then uploaded a video going into further detail of what happened in her viral post.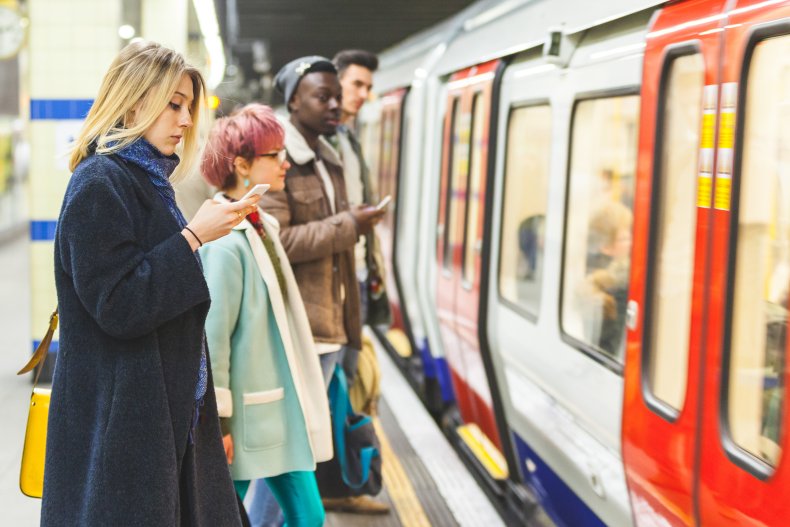 As she explained, @adinaaa18 didn't start recording until she heard the one man say something about slapping her to his friend. When it was time to board the train, the two women waited until the men got into one train car so they could go to another, but the men followed them.
When the men got off the train, bystanders asked if she was OK, but @adinaaa18 was stunned as to why they didn't stand up and help her out. @adinaaa18 offered advice on how to handle situations similar to hers, saying "It depends on the situation, you don't always wanna raise your voice, you don't always wanna stay quiet, you kinda have to read the room and go with your gut."
People were quick to chime in.
"literally why are ppl making excuses for their behavior," @Grace pointed out.
"No. The comments SHOULD be 'the guys should've left her alone.' She was doing nothing wrong. The men were," @user230133514732 said.
@Lex added, "I give you sooo much credit. I would've been so nervous and I definitely wouldn't have reacted as well as you did. I'm so happy ur safe!!!"