'I'm An Obama Impersonator, These Are The Strangest Things That Have Happened To Me'
In 2008, when Barack Obama became President of the United States, I was working within the comedy and improv world in New York. I'd heard that Saturday Night Live had put out an open call for an Obama impersonator, because nobody on the cast could do it.
A friend of mine asked me why I wasn't going for it. After all, he pointed out, I had done impersonations for many years. But my impersonations had always been rooted in mockery and derision. Truthfully, that's how I got the gumption to imitate people.
When I was growing up, I was the only brown kid in the trailer park, and we had always had white presidents. So I didn't want to be the person to mock Obama in the public space before he'd had a chance to settle into the role.
I didn't want to negatively influence anyone's opinion of Obama, so I told my friend I couldn't do it, and explained this noble motive. He asked me whether it was that, or, whether it was because I couldn't do the Obama voice. I had to admit to him that it was a little bit of both.
Three and a half years later, Obama had shown himself to be very funny with a very low-key, dry sense of humor. And by that time, I had appeared on Late Night With Jimmy Fallon as around 14 different comedy characters.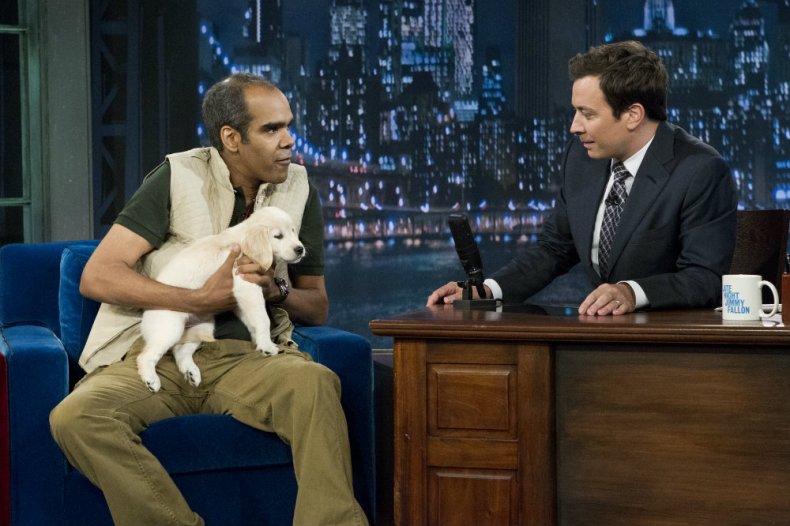 I have actually known Jimmy Fallon since the 90s' and the story of how I ended up on Late Night is one of coincidence and serendipity. In the summer of 1998, though I hadn't seen him for several years, I ran into Jimmy by Rockefeller Center when he'd just had his Saturday Night Live audition. We exchanged numbers, and Jimmy called me in August to tell me he'd got the SNL gig. When he arrived in New York City from Los Angeles, he called me once, and I called back but didn't reach him. And then, just like that, we fell out of touch and Jimmy Fallon became a star.
Thirteen years passed and one of my best buddies from acting school, Josh Radnor, had become a star himself on How I Met Your Mother. He was appearing on Late Night with Jimmy Fallon in 2010 and asked me whether he should say "hi" to Jimmy on my behalf. I had thought about reaching out to Jimmy many times, but I felt that I wanted to have something to give if I did. That day, I decided that perhaps it was time to go and say "hi" in person.
Josh and I were driven up to 30 Rockefeller Plaza, right where Jimmy and I had had that chance meeting on the street 13 years earlier. We went up to the dressing room and waited. But by this point I had a terrible feeling inside, thinking: Is Jimmy really going to remember me? Of course, I knew he would remember who I was. But it had been 13 years and Jimmy had become a huge star.
Then Jimmy walked into the dressing room, recognized me immediately and asked where in the hell I'd been. He hugged me, and announced to the whole room that I was one of the funniest guys he knew. That's the positive, full-of-loving-energy Jimmy I've always known.
After that, I started doing sketches on Late Night. Then, in 2011, one of the show's producers came up to me, took a look at the shape of my head and my height, and asked me if I could do an Obama impression. We did a camera test the following week, and since then I have appeared as Obama on Late Night with Jimmy Fallon and The Tonight Show starring Jimmy Fallon around 50 separate times.
Of course, I had to find my way into my Obama impersonation, and I think there were three parts to that. Firstly, I watched the real guy and learned to distinguish between his different voices and the timbre he uses for public speaking versus a low-key interview. Secondly, I watched other people who had done Obama impressions; Jordan Peele and Reggie Brown, for example.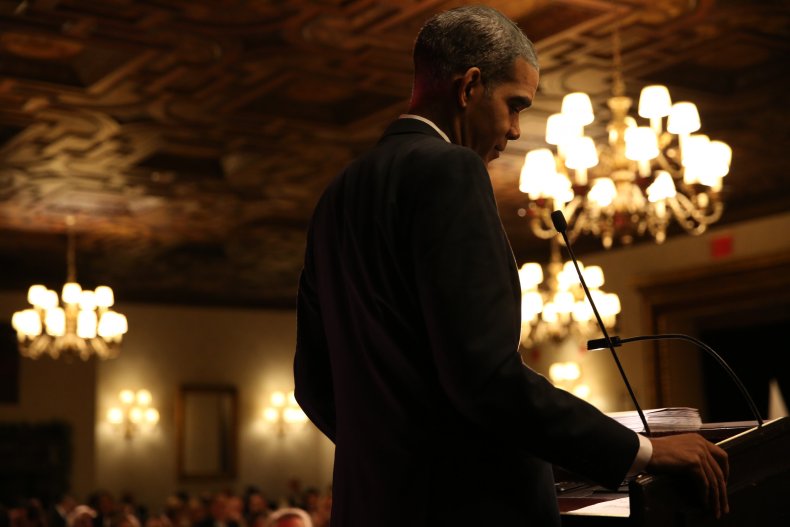 Finally, I tried to find a metaphorical approach to Obama. What is it that he's generally like? What was I taking on? With Obama, it always felt to me like he was slightly leaning back, away from the trouble. I saw him as someone who could have held forth and given the whole solution as he saw it, but he'd test the waters with his knowledge. And that's how I played him.
So, I found "my Obama" and I started working with Jimmy in sketches. One of my all time favorite sketches with Jimmy was one we enacted with the real Dr. Phil McGraw. Jimmy was playing Vladimir Putin and I was playing Obama, and we were appearing as those characters as if on the Dr. Phil show. We played it as a couple trying to resolve our relationship issues, with the real Dr Phil helping us work through them. It was just very bizarre, fun and cool.
This new role was frightening to do and I was terrified of failing but I couldn't have asked to have been doing it opposite of a better comedic partner.
But something I could never have anticipated when agreeing to play Barack Obama on late night television was that people then want you at their live events. I've flown across America to do a death bed performance for an elderly woman, I have roasted CEOs and I have hosted numerous private events.
One particularly unusual gig involved attending the birthday party of a woman who had Alzheimer's disease. I had a strong feeling that her family were somehow involved with the mob. I was dancing with this woman at a country club, and all of the people who I highly suspect were mob-connected people, were watching. Apparently, the Obama character was bringing out a responsiveness in this woman that her family and friends hadn't seen in a long time, which was just amazing.
Once, I was asked to participate in an adult film dressed as Obama. The really funny thing was that the people involved in the movie pitched it to me as a post-apocalyptic drama at first. They were telling me the story, describing that post-apocalyptic scenario, and then they dropped in that two people would be having sex in front of me, and I would just join in. I did not do that.
I've also hosted fundraisers for deadly diseases in Europe and America. And some years ago, I was at a swimming fundraiser in Amsterdam, co-hosting as myself. The organizers realized I could do an Obama impersonation so they asked me to do that, too.
Unfortunately the swim happened a little later in the year and the water was probably a bit too cold. One of the event coordinators got up on stage in the hangar where the event was being held, and delivered the grim news that a number of people's loved ones had been pulled from the cold water and taken to hospital, but everybody was alright. For some reason, I was then next up as Obama. I did my whole 20-minute set to absolute silence from the crowd. When I came off stage, my buddy who worked alongside me was just slow clapping. If I'd had more experience, I would have felt the room and cut the 20 minutes down to two. But in my ignorance, I gave them the full barrage.
Generally though, when I walk into an event as Obama, people embrace it and want to believe they are seeing Obama. It's very much like the term "kayfabe." Kayfabe is a concept used in the World Wrestling Federation (WWF); it's the idea of pretending that staged wrestling matches are real. It talks to keeping up the illusion that something fake is real and suspending disbelief.
It's certainly something I have observed in the way people interact with me. At one professional event, a woman came up to me and said: "Oh yeah? What are you going to do about immigration?" She was anti-Obama. My answer was: "Probably not much, because I'm a comedian from Brooklyn."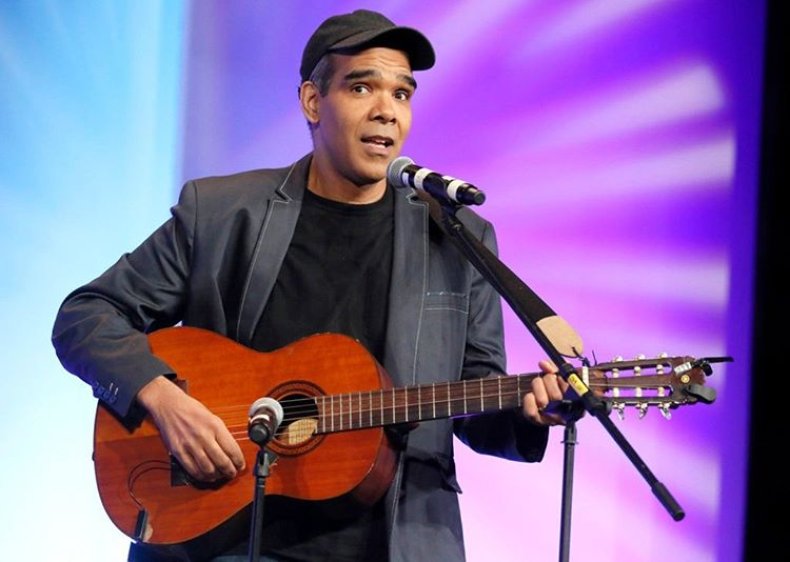 Similarly, after Trump was elected, I would do gigs and people would hold me very close, as if they literally didn't want me to go. Some would whisper in my ear: "I voted for you twice". People held me as this object that was as good as being Obama.
But I haven't had any really intense experiences with pro-Trump supporters. Maybe it's my character, I don't court that kind of negative energy, and I wouldn't escalate a fight. Not to mention, in my Obama suit, I have a posture of dignity and I think that energy radiates.
Way before playing Obama, when I initially began acting, I wanted to be famous. But I ended up continuing in improv and acting because I enjoy connecting with people in a creative way. So, the first opportunity I really got to experience fame was in the mask of another figure, Obama, and it was extremely interesting for me to step into.
I have been able to experience this first person camera point of view of what it is to be at the Leonardo DiCaprio or Beatles level of fame, without it actually being me.
If I had heard that story from someone else a while back, I may have thought it was sad.
But I have actually found the experience to be quite entertaining. It's really fun when people stop what they're doing to take pictures with you, because you're suddenly part of a world where everyone's energy is open to you. You get to embody what people think the presidential office is, which is this wonderful place of power and hope.
It's funny, when you say "yes" to the thing that you're tentative about, it can often lead to a breakthrough. Impersonating Obama has absolutely changed my life. To put it simply, people are a lot more open to me because I have played Obama on television.
I don't know when I'll stop impersonating Obama. It's a day-by-day thing and it just depends on what comes up. I actually like the days I'm in now, with my slippers, brandy and pipe, recalling what it was like to play Obama.
The main lesson I have learned from impersonating Obama over the years is that people want something, or somebody, to love and believe in. People really want to reach for how great we can be, as individuals, as a country, and as a world. They want to reach for the light. I believe Obama, in so many ways, helped people reach towards the light.
Dion Flynn has been cited by Oprah Magazine as "one of our favorite creative thinkers," An improvisor, comedian, actor, and U.S. army veteran, Dion is a speaker and workshop leader who's led hundreds of business professionals, both in person and online, through his dynamic Improviser's Mindset Workshops. You can find out more about him at dionflynn.com or reach out to him at booking@dionflynn.com.
All views expressed in this piece are the writer's own.
As told to Jenny Haward.