As told to Bennington College political anthropologist Noah Coburn:
Every time over the past two weeks we hear a plane take off, my mother tells me it is the sound of being left behind. It is the sound of people leaving, people dying and people falling from the skies. But while most of the world focuses on the horrific events at the Kabul airport, most of the 5 million other people who live in Kabul—like me and my family—are quietly preparing for what will happen after the last American plane leaves.
The last two weeks have been incredibly busy, checking internet reports, calling family, making arrangements for the funeral of a friend who died at the airport, worrying that the next phone call will be more bad news. But at the same time, we have done little. We have tried to leave the house as little as possible and kept the curtains drawn.
We are worried about erratic Taliban fighters. There are more and more reports of them raiding the homes of journalists and others who have worked with the international community. And now we are worried about ISIS suicide attacks.
Prices have increased. People are afraid of an economic crisis. Refugees have poured into Kabul from across the country. The number grows every day, putting further strain on the markets. The price of food has shot up and it is difficult to even find phone cards.
Of course, it's even worse for women. My sister is a headmaster in a private school. She's gone back to work only once since the Taliban came. She handed over her notes and left instructions for some of the men working beneath her. And then she left; she thinks it will be forever. We hear of other schools shutting down across the country, since the women who taught in them cannot return.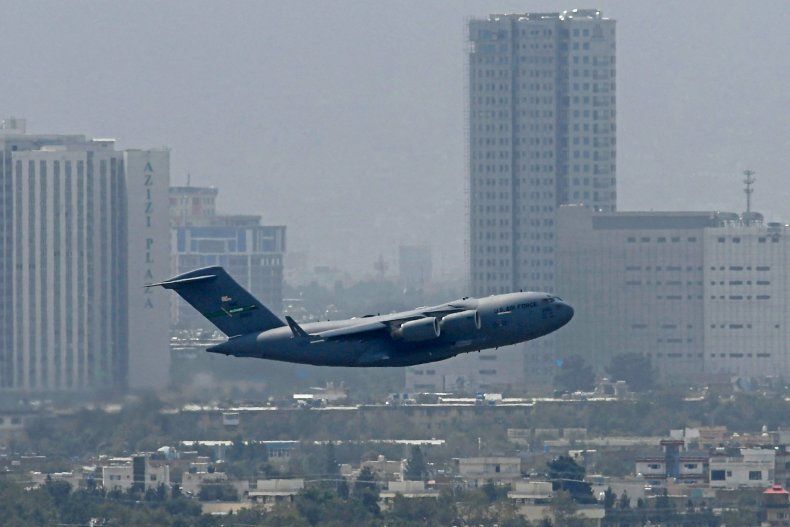 16 years ago, when I was still in high school, I started working with an American scholar, teaching him Dari. This was my first personal experience with the international community, and almost every day since then, I have worked with foreigners doing research and supporting development projects, advocacy programs and even a polio vaccination campaign.
Now those foreigners are gone.
Like thousands of other Afghans, I could not apply in the early days for a Special Immigrant Visa because of the strict, seemingly illogical requirements: I had not worked long enough for a single U.S.-based NGO. Instead, since I worked for the United States Institute of Peace, USAID, the World Bank and another half dozen international organizations as a contractor, I was told my case would be rejected.
In recent days, the restrictions have changed, but with thousands of other qualified Afghans who also worked for the U.S. ahead of me, it seems unlikely that my visa will be processed soon.
The worst part is that there is no information about how long the process will take. So my family is left wondering: Should we stay in Kabul? Should we leave everything behind and take the risky road to Pakistan?
Even a little clarity from the U.S. government, who we all supported for so long, would help us plan for the future. But we have been told nothing.
So I will continue to wait, and hope all those Americans and other internationals who promised democracy, freedom and other wonderful things will not forget us... that they will not allow the Taliban to continue their slow, creeping retribution. That we will not be forgotten.
The author, who has remained anonymous to protect him from Taliban reprisals, is a social science researcher who has worked with the international community for the past 15 years. He has worked closely with Bennington College political anthropologist Noah Coburn.
The views in this article are the writer's own.