'I'm a Palestinian Refugee. I Just Became a Spanish Citizen Thanks to My Jewish Roots'
My grandfather was a Palestinian refugee who fled Jaffa during the war of 1948 and arrived in Lebanon the same year. He married my grandmother, a Lebanese woman, and they had a number of children together, including my father. But Palestinian refugees and their families do not have the same rights as Lebanese citizens; they cannot own property or take certain jobs. So, my father studied in the U.K., and afterwards moved to Dubai in the 1980s. He married my mother, who is Lebanese, and started a small business.
So although I was born and bred in Dubai, I'm three quarters Lebanese and one quarter Palestinian. And until this year, I only had a travel document that states I am a Palestinian refugee from Lebanon. Although I understand there are different perspectives regarding Dubai, my family feel like we have been able to live here as dignified human beings with the same rights as any other person. I went to school and university in Dubai and I wasn't pointed out as "that Palestinian refugee" and none of my family experienced that treatment either. So I am forever grateful to the UAE for giving me a home, when many Palestinian refugees living across the Middle East are still living in refugee camps.
But I have been technically stateless for my whole life. I cannot become a citizen in Lebanon or Palestine. Growing up, my siblings and I always wanted to feel part of a community, so we would shift our Arabic dialects depending on whether we were talking to Emirati, Syrian, Palestinian or Lebanese people, wanting to fit in.
I can also remember that from the age of 10 or 11, I felt this intense need for a passport. Perhaps curiosity is in my blood, because over the years as a teenager I looked into whether my family could gain Egyptian or British citizenship through family connections. Sadly, both of those pathways proved impossible.
Starting a new life in the U.K.
Although I'm forever grateful to Dubai, I do feel like I was living in a bubble until the age of 22—I had only ever seen the UAE, Jordan and Lebanon. Then, in 2016, I travelled to the U.K. to complete a Master's degree in Birmingham, and I saw a different way of life. I met people from everywhere in the world and experienced so many different cultures.
But when people would ask where I was from, I had to explain that I was Palestinian/Lebanese born and raised in Dubai. It was something that even came up when I first arrived in the U.K. I had to register as an international student with the local police using my Lebanese travel document, and even the official jokingly asked me where I was actually from, because the document is Lebanese, it states my nationality is Palestinian but born in Dubai.
I laughed that off, but deep inside I felt ashamed. And when I had to walk through airports I would hide my Lebanese travel document. I didn't want anyone to see it, because I felt I was lesser for not having a passport.
So when I returned from the U.K. to Dubai for Christmas 2016, I told my dad that I had to find some way of obtaining a passport. I wanted freedom, identity and a sense of belonging to a country.
I started looking again for routes to citizenship for myself and my family, and I recalled that one of my distant Lebanese cousins had received Cypriot citizenship thanks to an ancestral connection through her great-grandfather. As I searched online for the origins of my family name, "Iskandarani", the first thing I saw was a website detailing how to find Jewish "Iskandarani" family roots in Argentina. It felt like a sign from God.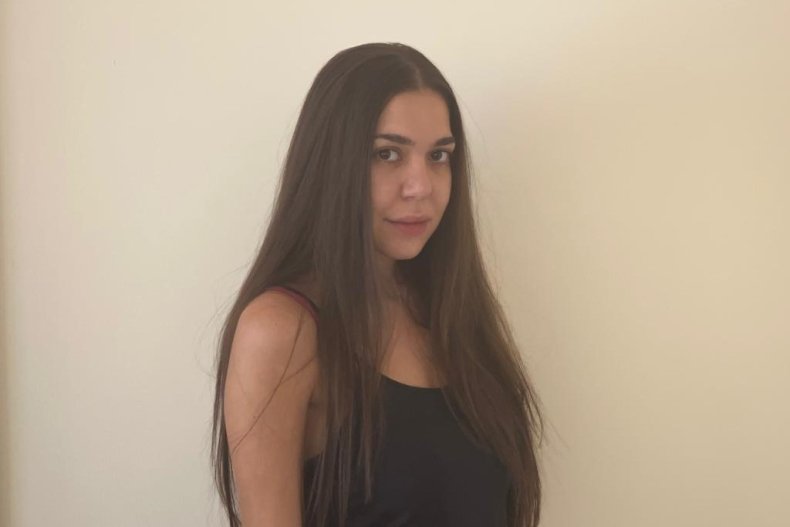 Discovering a pathway to a passport
Shortly afterwards, I found details online of the Spanish bill from 2015 which granted Spanish citizenship to ancestors of Sephardic Jews exiled from Spain. There was also a list of names online that may be eligible, and "Iskandarani" was on it. I told my dad that he might be Jewish, but understandably, he said I was out of my mind!
Being both curious and determined, in 2017 I decided to prove it and began to research my family tree. I managed to find a book with the Jewish heritage of family names, including Iskandarani, and I decided to take a DNA test. Amazingly, it showed that the y chromosome line of my blood type was not Middle Eastern at all, but Iberian and North African. I was told my father's blood type was common in Spain, Portugal and amongst the Jewish communities there.
Although it was an exciting discovery, I found a job in the U.K. and put the research on hold. Unfortunately, that company went bankrupt within six months, and I had to return to Dubai in 2018. Having lost my chance of a life in the U.K., I fell into a depression.
But during that low period, I came to the decision that I would commit to researching my Sephardic Jewish heritage in Spain. I eventually came across an English speaking lawyer in Barcelona, and when I explained my situation, he agreed to take on my case.
I was told by the lawyer that the information I had gathered was not enough, that a DNA test would not be considered and that I would need records and proof of identification of family members.
Proving our Sephardic Jewish ancestry in Spain
To be eligible for Spanish citizenship we had to prove our Sephardic ancestry, part of which involved receiving a certificate from the Federation of Jewish Communities in Spain (FCJE) certifying your Sephardic origin. I began to speak to family members in Beirut and to my immediate family.
As I began to fill out my family tree, I realized that my great-uncles and great-great-uncles all had typically Jewish names like Reuben, Jacob, Moses and Abraham.
Around this time, we enlisted the help of a genealogist from the University of Colorado and he looked further into my family's ancestry. We had discovered that my great-grandfather was a merchant between Alexandria and Jaffa, before settling in Jaffa, and our family had lived in the Jewish quarter in Alexandria.
The genealogist completed a really extensive research document and was able to trace my family all the way back to a Sephardic Jewish neighborhood in Barcelona in the 13th Century. We know that a relative of mine Abraham was exiled from Spain, and that our family bloodline moved to Alexandria and Palestine and at some stage converted from Judaism to Islam.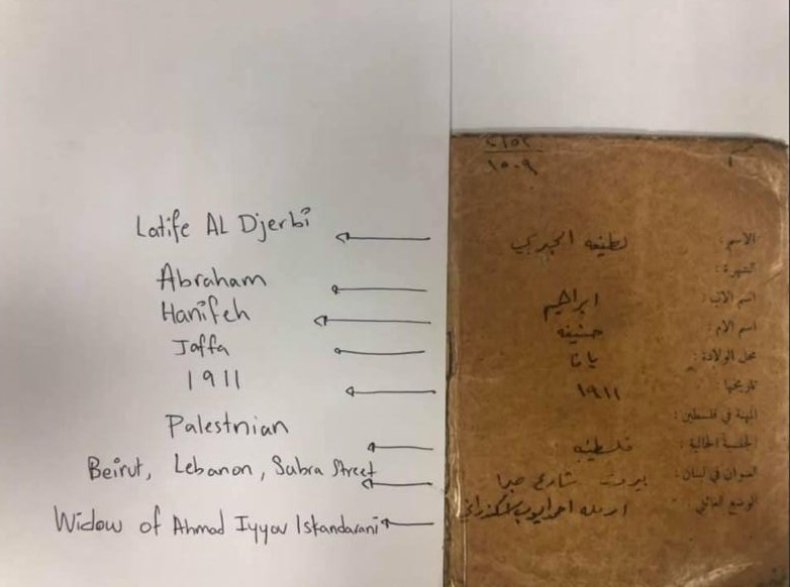 Feeling hopeful, we submitted all of our documentation to the FCJE in late 2018. Three months later, they requested one more document confirming my great-grandmother's maiden name Djerbi, another Sephardic Jewish surname from the island of Djerba, Tunisia. Thanks to my grandfather's dedication to keeping every document, I was able to find her identity card.
Our application was then approved within hours.
The final steps to Spanish citizenship
I can't explain how I felt when that happened. I was jumping around the room, crying and screaming. We were one step closer to finally having passports.
Although our whole family had a Spanish tutor, in the end it was only my brother, one of my sisters and myself who ultimately completed the required Spanish language exam and Constitutional and Sociocultural Aspects of Spain (CCSE) test in Spanish. And even when we passed, we had to wait for our documentation to be notarized in Spain, the date for which was finally set for March 15, 2019.
My sister and I travelled there and were even able to visit the neighborhood in Barcelona where our ancestors lived, but my brother had issues with his visa for Spain, so his process has been delayed by a few months. My sister and I received approval of our citizenship on June 21 this year, and we finally received our Spanish passports on September 12. I have been a Spanish citizen, with my first ever passport, for just a few weeks.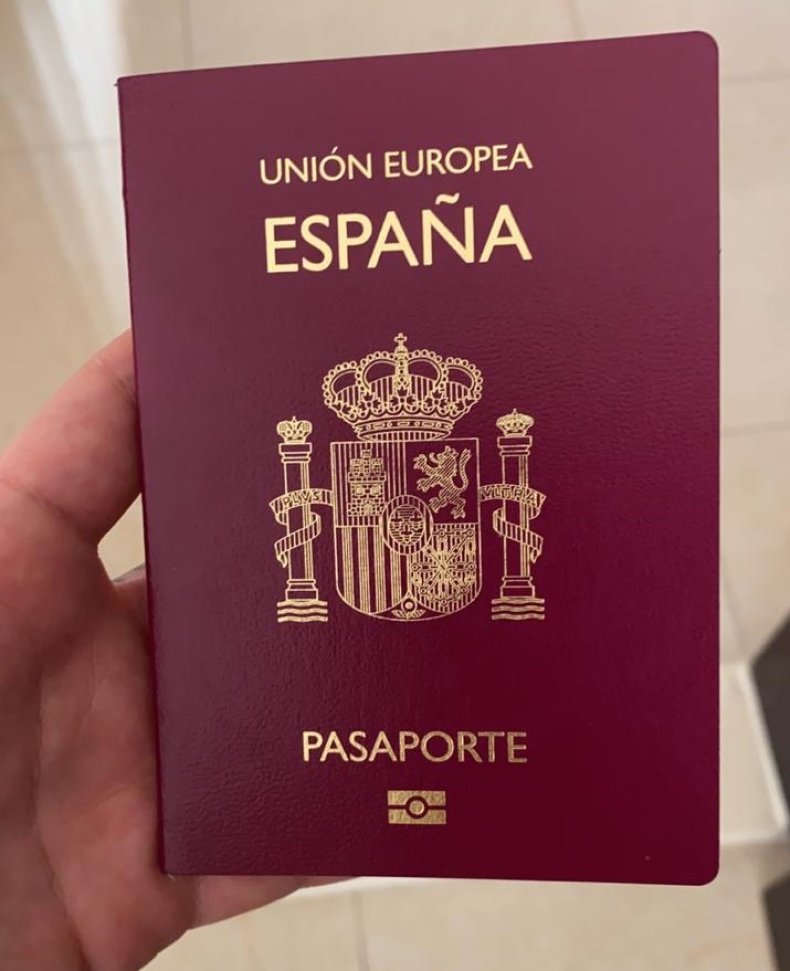 I understand that, on paper, being a Palestinian with Jewish roots appears controversial. Indeed, when I was around 15, I was fully convinced that Israelis were the bad guys, the ones who had erased an entire Palestinian population and taken their land. But by 17 or 18, I had started to read and understand more about why Israelis believe it is their land.
The conflicts and what has happened is awful and I am not going to justify violent actions. But as I grew older, I read parts of the Quran and the Torah. Even without knowing my Jewish origin, I started to connect these two worlds rather than seeing the divide. We are more similar than we think. Muslims and Jews are all the children of Abraham.
I am not belittling the intensity of what the Palestinians lived through, I am against oppression of any sort, and I just hope that we can begin to have conversations and move towards one another now, rather than fighting. I hope we can look past our grievances and seek a better future for all through forgiveness and understanding. I personally feel as though I have reached the point in life where I can understand both sides.
Now I have my Spanish passport, I am going to travel to Israel and the Palestinian territories. I love history and I am curious, and so I want to see Jaffa for myself. But I won't convert to Judaism. I'm not a religious person and I am not a practicing Muslim, but I am spiritual. And I am happy with my spirituality and my connection with God.
My aim in life now is to work for the United Nations, it's been my lifelong dream. I want to promote peace and coexistence, help the oppressed and change the world, even if only in a very small way. I also always wanted to be a lawyer or a politician, but without a passport those seemed like impossible careers. Now, the world has opened up to me.
My aunt now says that my birthday is September 12, and she is right. Technically, I was reborn that day.
Heba Nabil Iskandarani is studying for a PhD in planning at Birmingham City University. She is currently living in Dubai with her family and has just received Spanish citizenship at the age of 26.
All views expressed in this piece are the writer's own.
As told to Jenny Haward