'My Son Suffers from Drug Addiction, It Nearly Destroyed Our Family'
At 3am one morning in 2012, rain was drumming on the windows, the dog was curled to my back and my husband out of town. I wasn't dreaming, but simply startled to wakefulness with the sudden awareness that my son would either go into recovery or die.
I am the mother of someone who suffers from a substance use disorder, and I remember clearly that this was the moment I truly understood what I was up against.
My once smart, beautiful and brilliant son was 3,000 miles away and had reached a point where his own pain and his own need to stay high using drugs trumped his ability to be accountable to anyone—even the family that loved him. He had lost his car, his job and his friends, and the shame of where he found himself had him spiraling further away from us.
Yet I still wanted to be on the side of hope. That night, I tried to steady my breathing and resign myself to his death. I tried to imagine being on the other side of it. And still, hope kept trickling in. It was all I had left. Yet it hurt so much to hold onto.
Seeing a loved one through addiction and into recovery is much like what I imagine an exorcism to be. As priestess to the excruciating casting off of demons, I had to believe that my son was buried deep within his own body. But he was mute, terrified, pained and unable to reach us even as we reached for him.
What I remember most about the journey of his addiction is that I was alone. Our family was shredded; my marriage crumbling and our daughter reduced to a whisper of herself as she tried to navigate our family obsession with saving her brother. Accusations flew.
Blame-splattered and raw, we moved further away from one another, each one of us mired in the guilt and shame. We tossed anger at our son, each other, the world at large, and God.
My son tried repeatedly to detox himself and avoid going into a recovery program. For a long time he believed he could learn to control his addiction. Finally, defeated and frightened, he took a chance and got himself to a 30-day recovery program. Like many who suffer from addiction, it would take several recovery programs to find remission. And it would also require the love and support of his family and the fellowship of a 12-step program. On February 14, 2014 my son found what would be long-term remission from this disease.
So, I am one of the lucky ones. My son has been in healthy recovery for seven years now and my family has been able to find healing as well. He is my proof that miracles are real. When my son moved into recovery, I moved into my own kind of healing. It feels like there is a kind of PTSD that lingers for a parent of a child in recovery. And because recovery, especially at first, is a fluid state that those who suffer tend to move in and out of, a parent never really gets an all clear, or a "cure", only a sense of being in remission.
I was also angry that I had walked this journey virtually alone. Though friends were deeply worried about me, the shame was such that I could barely face them and really, what could they do? They had no idea what I was going through.
Soon after my son went into recovery, I began to be honest and speak out about what we had been through, and the phone calls started trickling in. Parent after parent heard our story and called me, sometimes in hushed whispers, sometimes in tears, but always sounding frightened and alone. Every phone call sent me reeling back into my own experience. I knew exactly how they felt, and I vowed that I would make sure I was there for them, most of them complete strangers, but just like me, feeling isolated, terrified for their child and often at war with their own families.
A few years ago, I got one such call from an old friend who was sadly navigating the same nightmare of addiction with her own son. We spent endless hours talking and crying over coffee. We talked about the way the terror can hit at 3am. I told her to call me when that happened. I told her I knew the way fear can slink around your neck in the middle of the night and take your breath away.
The experience of loving an addict is isolating, shameful and excruciatingly painful. As a parent, I felt that over time, I was whittled down from a whole person to fragments of raw emotion, guilt, blame, anger, and remorse. So, I promised myself that I would never let another parent walk alone through the same experience.
Sadly, that friend's son lost his battle with addiction and in March of 2019, he overdosed and died from a combination of cocaine laced with fentanyl. I had known and loved her son since childhood. She had known and loved mine as well. I wondered how this could have happened. How could one mother's son go into recovery while another mother's son died? Each was equally loved and valued.
There is no answer. But I believe my friend found this devastating journey more bearable because she wasn't alone. I was right there beside her. She vowed to do the same for other parents and together, we created Love In The Trenches, a non-profit support group for parents of those suffering the collateral damage of their child's addiction. We have, through our support groups, created a network of parents who keep the lines open: texting, calling, sending love and compassion to parents walking these same trenches. A 3am call never goes unanswered.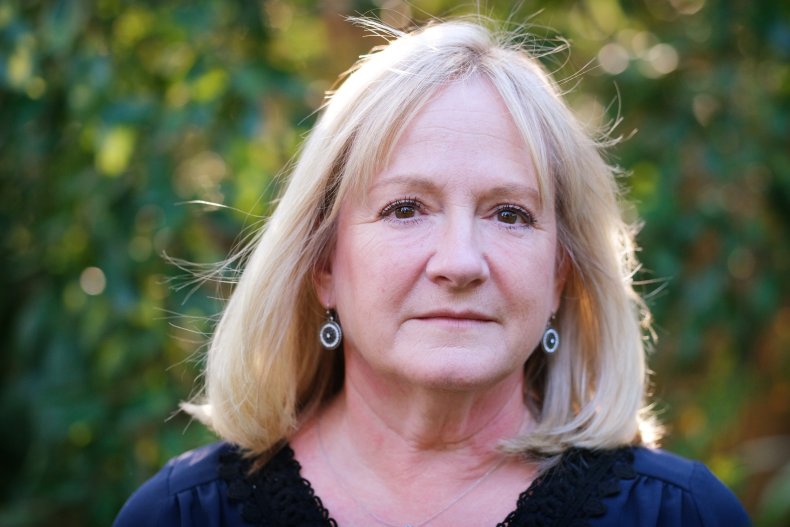 Now, I travel from east to west coast to visit rehabs, detoxes, and sober living homes and maintain a network of resources and information to help parents navigate their options if their child is ready for help.
In spite of the ugliness of the disease and the way it morphs those afflicted into the worst possible version of their own self, both my son and my friend's son, were and are loved for who they were underneath their addiction—creative, funny, generous young men with endless potential.
Both of us understand the sleepless nights, fractured family relationships, fear, blame, and shame that come with addiction. And while we know that all those who suffer with addiction will not be fortunate enough to find recovery, we also know that love must remain at the core of our relationships and that the disease of addiction feeds on isolation. Hope lies in our ability to both love our addicted child and, at the same time, not get in the way of their recovery. And hope lies in our connections to one another.
Shawn Nocher's short stories have appeared in several literary magazines. She graduated with an MA in writing from Johns Hopkins and is currently teaching in the Graduate Program there. A Hand To Hold In Deep Water is her debut novel. She is also the co-founder of Love in the Trenches with Kelly Gill.
All views expressed in this article are the author's own.