I'm a Republican Former Elections Official. I Choose Democracy Over Trump | Opinion
Elected officials who run for office think they know how our election process works. In reality, they often fail to appreciate or understand the complex, highly choreographed dance that takes place in the months leading up to an election and comes together in a short time frame, under immense pressure, yet with highly reliable results. Despite the unique challenges this time around, you can count on the men and women at your local board of elections.
It wasn't until I became the executive director of New York City's Board of Elections that I had an up-close view of how complex and difficult it is to manage an election in the largest city in the country. Among many of the board's responsibilities is to check and validate every voter registration application, ensure that the city's 1,200 polling sites are staffed by trained poll workers, and process absentee ballot applications and election ballots.
After the fiasco of the "hanging chad" in the 2000 presidential election, boards of elections were also charged with the added task of implementing the 2002 Help America Vote Act. HAVA was enacted to help modernize the country's voting system; it was not without controversy, but every board of elections had its mandate.
There were plenty of obstacles and lawsuits to follow, but back then we and other boards of elections around the country were working with the Department of Justice to help ensure it was easier to vote, as a part of our fundamental responsibility to protect our democracy.
Which is why I am so disgusted and outraged to hear President Donald Trump, Attorney General William Barr and other members of the administration try to undermine the legitimacy and integrity of our election.
During the first debate, Trump said, "This is going to be fraud like you've never seen." Barr told CNN in September, "Elections that have been held with mail have found substantial fraud and coercion," and went on to give an example that, when fact-checked, proved to be untrue.
During my time at the NYC Board of Elections, we were diligent about protecting the veracity of the voting process—from the machines to the absentee ballot applications and ensuring the accuracy of the ballot counting. We also had a comprehensive system of checks and balances in place to catch any discrepancies, as do boards around our country.
Overseeing an election is difficult in the best of circumstances, but running one in the midst of a pandemic will be a colossal undertaking. In New York City alone, it takes 36,000 additional poll workers to conduct an election. Statewide, the number grows to 85,000 poll workers, of which 55 percent are over the age of 60.
Of course, New York is not alone in having to deal with the effects of COVID-19 on holding elections, such as budget constraints and staffing issues. Which is why, when Trump told his supporters to vote twice to see if the system is working, I cringed. Putting aside the stupidity of such a statement, he didn't even consider how that would further exhaust limited resources and likely cripple the system.
This shows not only the president's ignorance and willingness to break the law, but also his utter indifference to the hundreds of thousands of people working to keep our elections free, fair and safe.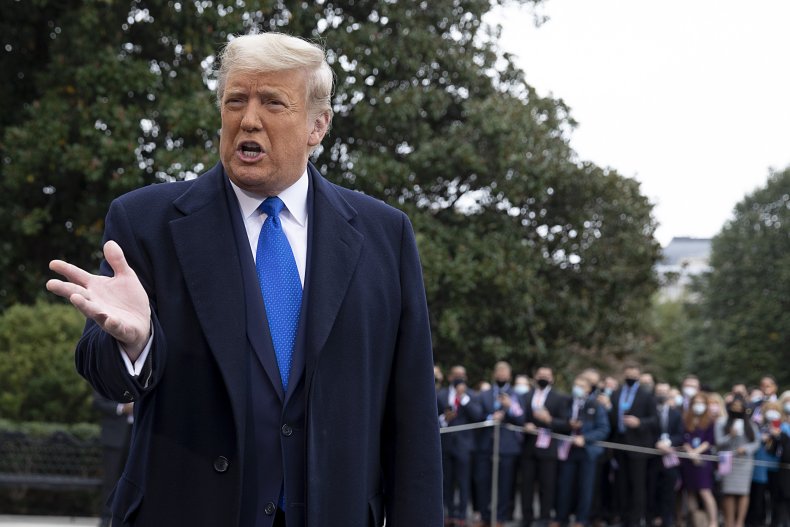 The bottom line is, administering an election anywhere in the county is hard. Really hard. It can be messy, and it takes time to count every ballot. But in my five years running the board, I oversaw hundreds of men and women who took their jobs with the utmost seriousness. They understood the responsibility that each of them had to make sure that New York City voters were able to exercise their right to vote.
It is unforgivable that the president wants to destabilize our election process and discard our democracy. That is why, even though I am a lifelong Republican, I will be voting for Joe Biden for president. We must protect our nation and its fundamental principles. We must put country over party.
John Ravitz served as the executive director of the New York City Board of Elections from 2002 to 2007. He was previously a New York state assemblyman, 73rd District, and is also a member of the Republicans and Independents for Biden coalition, an affiliate of the Lincoln Project.
The views expressed in this article are the author's own.