'I'm Shocked' Jokes Author Jodi Picoult After Anti-Abortion Group Supports Trump's Stem Cell Use
Jodi Picoult feigned shock when she learned that anti-abortion groups were supportive of President Donald Trump's stem cell use. Trump announced that he was diagnosed with coronavirus on October 2, and one of the treatments he's been using includes cells 'derived from an aborted fetus.'
Picoult took to Twitter, joking about this discovery. The author alleged that not using stem cells for research was more focused on controlling women than saving babies.
"OMG. You mean this was never about saving 'babies' -- it was about controlling women!?." the author sarcastically tweeted on Monday, leading with the eyes emoji. "I'M SHOCKED. (Not.)" Picoult included a link from a Business Insider article titled: "Antiabortion groups say they stand behind Trump's use of a drug tested on cells derived from an aborted fetus because the president 'was not involved with that abortion.'"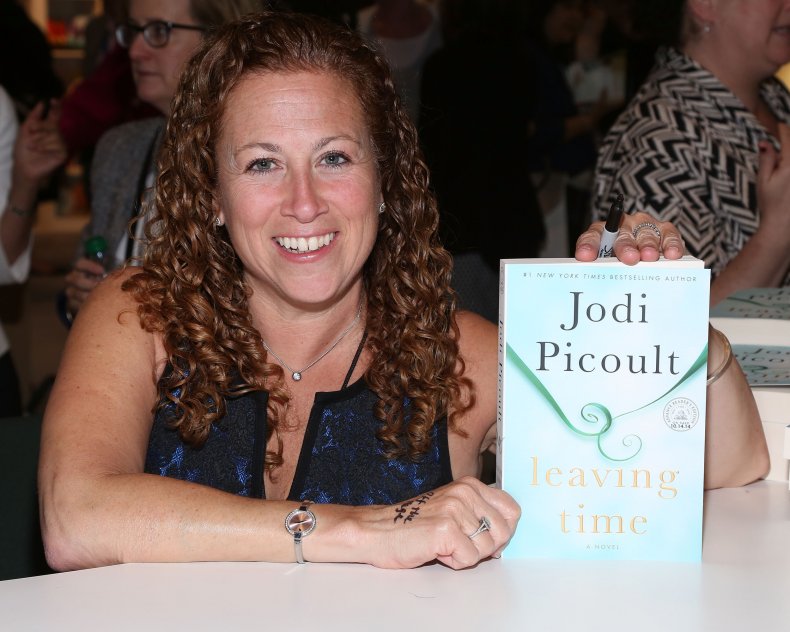 The experimental antibody cocktail from U.S.-based biotech giant Regeneron includes "immortalized epithelial cell line," which came from a kidney fetus that was aborted in 1972 from the Netherlands.
The fetal cells were used to generate virus particles that were very similar to the makeup of the coronavirus cells. MIT Technology Review noted that many scientists do not consider these to be true fetal cells since they've morphed so many times over several decades.
Antiabortion groups have spoken out against the use of stem cells. They previously opposed using these human cells for vaccines, and Trump previously restricted stem cell research.
But, Eric Scheidler, Chicago's Pro-Life Action League's executive director, argued that the president's use of the Regeneron cocktail was ethical since by the time Trump received the drug, it was distanced enough from the initial abortion.
"In the case of President Trump, the doctors who are providing those medicines to him, those treatments to him, they were not involved with that abortion that took place decades ago," Scheidler told Insider. "They didn't assist in it. They didn't choose for it to happen. They may even wish that it had never happened, even if they're benefiting from something that came from that injustice."
Joe Pojman, the executive director for Texas Alliance for Life, also supported Trump's covid-19 treatment choice. "We continue to be very enthusiastic about endorsing president Donald Trump for reelection. He has been sensational on the life issues, and we're very grateful to him for that," Pojman told Insider.
On Wednesday, the New York Times reported that Regeneron asked the F.D.A. for emergency approval of the experimental covid-19 cure after Trump touted that he "felt good immediately" from the drug.