'I'm a Single Mom, This Is Why I Dread Father's Day'
As I walk down the store aisle, I spy a navy blue promotional section filled with cards, chocolates and terrible golf-themed mugs. Father's Day is coming. Aside from the fact I am not a fan of golf, I move away and try to ignore the nagging voice in my head.
You see, I am a single mom of a toddler. While he doesn't quite understand the concept of these Hallmark holidays, I constantly worry that one day he will realize that while everyone else is celebrating the fathers in their lives, he doesn't have one to call his own.
I didn't start out as a single mom—in fact my friends and family would say it was one of my major fears throughout my twenties. I married the man I fell in love as a teenager, but realized we weren't well matched two years after we officially tied the knot in 2014.
I was also anxious that having a child would mean my life would be put on hold, and I wasn't prepared to let that happen.
During the months following my separation in autumn 2016, I reconnected with an old online friend and I met up with him in America during my solo travels to the West Coast. I fell in love with him and by the following September—admittedly following some trials and tribulations—we agreed to get married and have a child.
It didn't take long for me to fall pregnant, and for six months afterward we were happy— or so I thought. My fiance left me when I was seven months pregnant, just a month after he had moved back to Arizona, following a period staying with me in the U.K. To say the split was a shock is an understatement, but never in a million years did I consider he would cut off contact with me and our son.
Of course, that's what happened.
I went through childbirth with the help of a doula and navigated the newborn months and postnatal depression (PND) from the comfort of the house my ex and I had picked out together. I did all of that while grieving our relationship with a baby snuggled on my chest.
Looking back, while I was thrown in the deep end with a tiny human, we got through it together.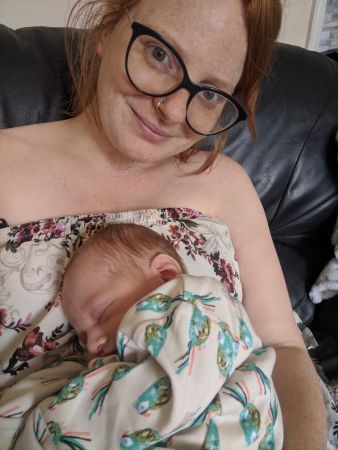 But then the first Father's Day came along when my son was 10 months old. Everywhere we went, all I could see was celebrations for men who had chosen to stay with their children—physically or metaphorically. Since then, all I have been able to think about is how I explain to my son—when he's old enough to understand—why he doesn't have a daddy.
I worry for him because as a society, we put so much emphasis on children having two full-time parents. And because I read about the impacts of living in an "absent father" home. The National Fatherhood Initiative says that these children are more likely to have behavioral problems, four times more likely to live in poverty, more likely to go to prison and twice as likely to drop out of high school.
There is a quote from American football player Tony Dungy that has stuck with me, because it really sums up my concerns: "There's no substitute for a full-time dad. Dads who are fully engaged with their kids overwhelmingly tend to produce children who believe in themselves and live full lives."
Will the fact that my son's father is absent mean he won't live a full life? Is his life already carved out in stone?
I know I am far from the only woman or female-identifying person to consider these things. In the U.S., for example, there are 15.76 million mother-only single-parent families. Out of 130 other countries across the globe, America also has the world's highest single-parent household rate—23 percent.
There is evidence that more than a quarter of solo parents live in poverty, compared with cohabiting parents, and that they are far more likely to live with their own parents.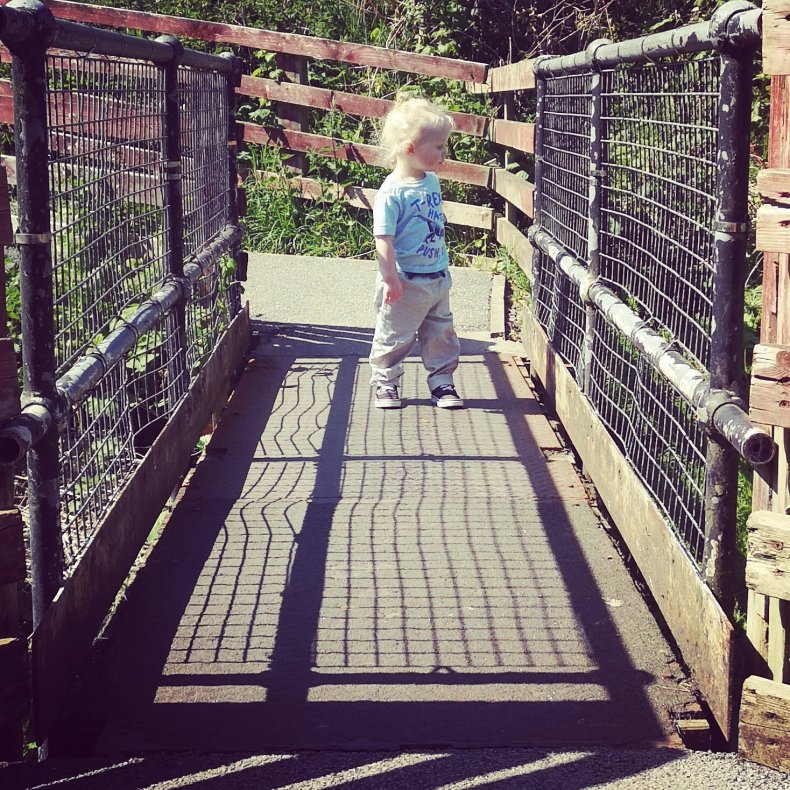 Compared to these statistics, I consider myself to be privileged. I live in my own home—admittedly it's social housing, but it's ours—and we are not in poverty.
There have been months where we have struggled when I've been unable to write due to the impact of the coronavirus or illness, but we have everything we could need. I've been fortunate enough to be able to date—I know some mothers are unable to due to work commitments and lack of child care—and while these men haven't stuck around, it has helped me grow as a person.
But I feel for my son. While he's a toddler, he only seems preoccupied with having me around. His mama is the only thing he really needs—along with his beloved toy caterpillar. But once he starts meeting other families more often and has more comprehension of the world, he'll start to realize that there are things I can't always help him with. And he may not want my help.
I know I can provide with the majority of what he needs—love, support and an ear to listen. I can teach him basic skills such as cooking, cleaning and DIY. But I know my lived experience as a woman means my expertise is limited—while I can try to take the role of both a mother and a father, I know it's not possible to do it all the time.
How will he learn how to shave, how will he navigate puberty and learn how to be a father himself one day? Will him being abandoned by his own father mean he'll forego becoming a daddy?
How will he treat women when he sees how easy it is to walk away and not give them a second thought? Will he have abandonment issues?
These are questions that one Father's Day advert or store promotion can trigger. And as the day itself arrives, I find myself looking at my blonde haired blue eyed boy and wondering, "will he ever be truly fulfilled without a dad?"
Sophia is a freelance journalist and writer based in Yorkshire, United Kingdom, covering science, technology, lifestyle and social affairs. She is a single mother to her son Amyas and her two fur-babies, Princess Patty and Mr. Chips. She documents her life on her Instagram @pheecetious.
All views expressed in this piece are the writer's own.