'I'm Suffocating': Jamal Khashoggi's Last Words Revealed By Turkish Journalist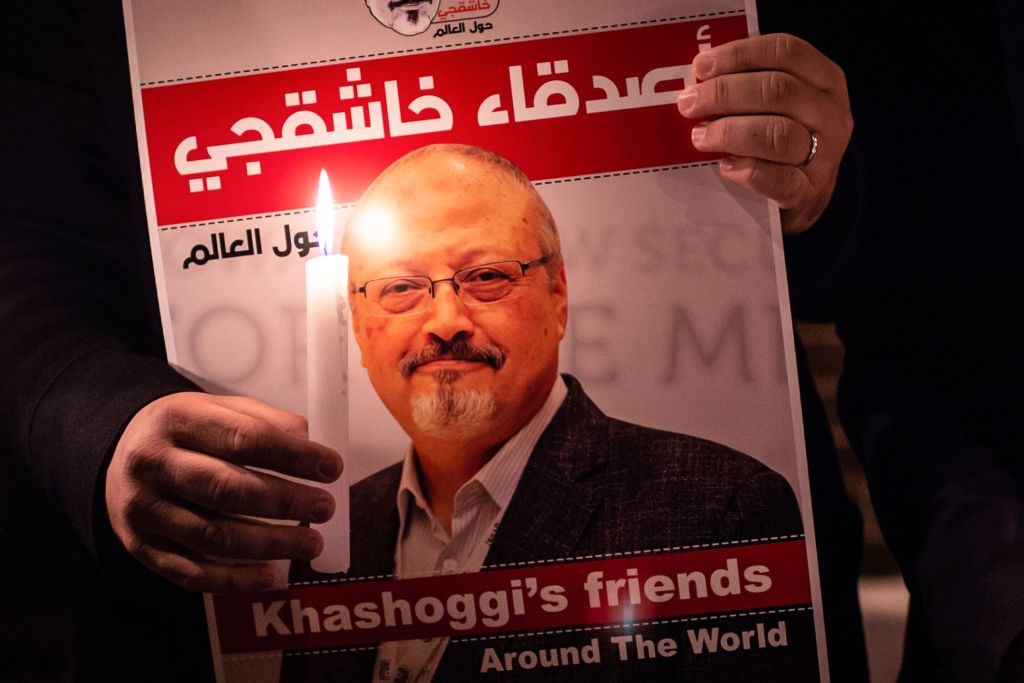 The head of investigations at Turkish newspaper Daily Sabah claims audio recordings inside Istanbul's Saudi consulate showed that Jamal Khashoggi was suffocated with a plastic bag.
Nazif Karaman, in an interview with news network Al Jazeera published Sunday, said the recordings indicate the murder took around seven minutes.
He said that Khashoggi's last words were "I'm suffocating, Take this bag off my head, I'm claustrophobic."
Washington Post columnist Khashoggi went missing after entering the consulate on October 2 to collect documents relating to his planned wedding. Turkey claims that it has recordings showing that Khashoggi was murdered by Saudi officials inside the embassy, with those recordings leaked to Turkish media.
On Saturday, Turkey's President Recep Tayyip Erdogan claimed that the recordings had been shared with the U.S., U.K., France and Germany.
"We gave the tapes. We gave them to Saudi Arabia, to the United States, Germans, French and British, all of them. They have listened to all the conversations in them. They know," Erdogan said.
Saudi Arabia initially claimed that Khashoggi had left the consulate alive. It subsequently changed its account, claiming that Khashoggi was accidentally killed in the embassy following a fist fight.
The Saudis have arrested 18 people it accuses of involvement in the murder. Turkey has demanded their extradition for questioning.
Karaman told Al Jazeera that after murdering Khashoggi, the officials spread plastic over the floor and Salah al-Tubaigy, head of the Saudi Scientific Council of Forensics, dismembered the body in 15 minutes.
He said that the publication would soon publish evidence from the tapes, including information about the "tools" used for the murder.