'I'm A Surgeon Who Had Breast Cancer—This is What You Should Know About Treatment'
As a breast cancer and reconstruction surgeon, I work with patients facing breast cancer diagnoses every day. But when I received my own breast cancer diagnosis in 2017 at the age of 37, I was completely and utterly shocked. Nothing can prepare you for battling the disease firsthand.
I discovered a lump in my right breast during a routine self-exam. Initially I thought it was something benign like a cyst, since I had no family history of breast cancer.
But when it hadn't gone away after a couple weeks, I had a biopsy of the mass. I was speechless when the pathologist called and told me that it was invasive cancer.
Like so many other women, I hadn't been expecting this news at all. My friends and family were stunned when I told them, but very supportive. My husband, sister, and parents are all also doctors, which in many ways made it easier to discuss my diagnosis with them, though I know was also hard for them knowing exactly what I'd have to go through for my treatment.
After being diagnosed, I immediately began weighing my options and establishing a plan. Through my work I had seen the spectrum of breast cancer surgery results, from large visible scars and breast divots to beautifully hidden scars where you'd never have known someone had cancer surgery. I knew for myself that I needed psychologically and emotionally to not have daily reminders of having had breast cancer.
I decided to have a lumpectomy and oncoplastic surgery—which involves reconstructing one or both breasts at the time of removing the cancerous tissue—to minimize any scarring that could be left after my breast cancer surgery.
Of course, my first priority for myself was doing whatever it took to make sure I would be cancer-free and ensure the chances of it coming back were as low as possible, so I could be there for my kids and my husband for many years to come.
But a close second was trying to minimize the impact of surgery on the parts of my pre-cancer life that were really important to me, from exercising, to being active with my kids, to my surgical practice and taking care of patients.
I can't stress enough to women facing a similar diagnosis to mine in 2017: you have options. It's really important to advocate for yourself and understand which option is right for you and your body.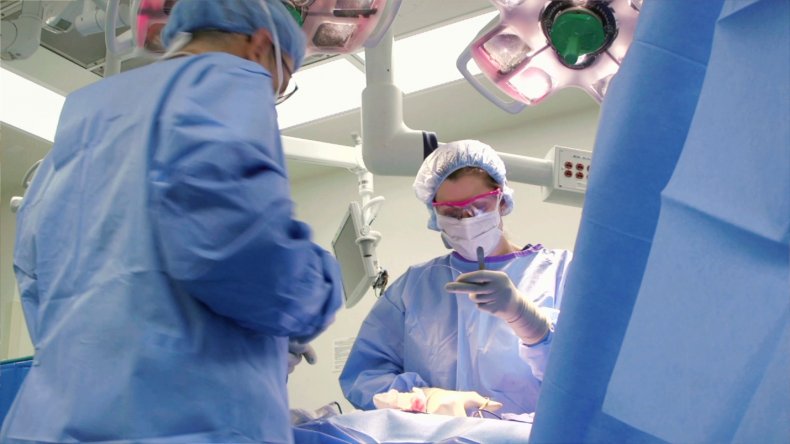 While survival is paramount when it comes to any type of cancer, I really want women to think about their quality of life afterwards. As I kept reminding myself when I was diagnosed, we are so lucky to now be at a point where most breast cancers are highly treatable, with women living many years after diagnosis.
Knowing that most of us will survive our breast cancer means that the short and long-term side effects of treatment matter, because we may live with them for a long time. There are huge potential repercussions to breast cancer surgery and reconstruction—it carries emotional and psychological trauma as well as the physical changes women experience.
When I was considering my breast cancer surgery options, I kept thinking about how one of my friends who'd had a mastectomy told me she couldn't even feel her sports bra when she wore it, because her reconstructed breasts were so numb.
As a young woman facing cancer, the thought of living the rest of my life with a numb chest was terrifying, and played a huge role in my decision not to have a mastectomy.
But I was very well-informed about the likelihood of losing sensation after mastectomy, and it really concerns me that many women may not be not aware of this and may not realize until it's too late.
This numbness can extend from a woman's belly button to her collar bone—leaving her unable to feel any touch, temperature or protective sensation. So while there may be relief around the cancer being removed, there are side effects that can be really impactful.
For many women, there are the added risks of negative changes in body image, struggles with intimacy, and a sense of self, as well as other medical issues such as being unable to notice burns or trauma should they occur.
After recovering from my surgery and radiation, I was lucky enough to feel and look the same as I did before surgery, which really helped me heal psychologically. But I understand that is not the case for all women.
It devastates me to hear women who have gone through breast cancer surgery say that they won't wear certain clothes, or change in gym locker rooms, or undress in front of their partners because of their breast cancer scars. I know other women whose intimate relationships changed drastically after mastectomy and reconstruction surgery because of how self-conscious they felt and how hard it was to feel like their breasts weren't their own anymore due to loss of sensation.
So, I've since embarked on a mission to ensure that all women have the same opportunity to look and feel like themselves again after surgery, particularly to increase awareness about and prevent post-mastectomy sensation loss.
Historically, surgeons hadn't routinely repaired sensory nerves during breast reconstruction, but with more recent advances in technology, we are now able to apply advanced breast neurotization techniques to repair nerves. Having been in the position as a breast cancer patient to be thinking and worrying about losing my sensation, I now more deeply understand how overwhelming this prospect can be.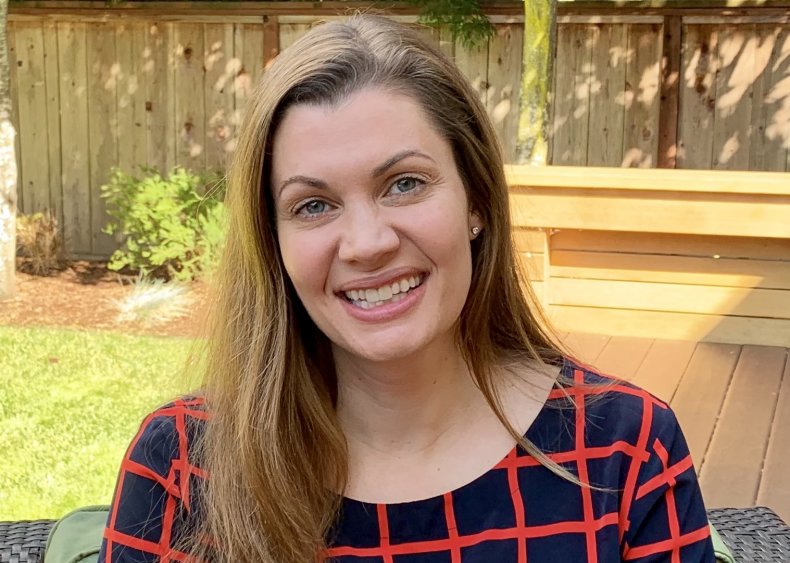 I have seen the same concerns with patients of mine who have a family history of breast cancer and are considering preventative mastectomies – I have several young women I've taken care of who were so scared to think about waking up from surgery without any feeling in their breasts that they had put off their preventative mastectomies for years. Knowing they were going to be able to keep their sensation helped them move forward with surgery.
I can relate to the fear and uncertainty newly diagnosed patients have surrounding their treatment. And because I have been through breast cancer treatment myself I know what it might mean for their sense of self, body image, and the activities they love—whether it's exercise, work and family like me, or something personal to their lives.
One of the most rewarding parts of my job is being able to offer patients reassurance on the impact of their surgical treatment and recovery, and truly give them a patient perspective on what to expect with treatment based on my own experience. Connecting with my patients in this way is incredibly fulfilling and a true "silver lining" from my breast cancer diagnosis.
My personal hope as a breast cancer survivor and a breast cancer/reconstructive surgeon is to raise awareness of issues such as sensation loss after mastectomy and other physical and psychological side effects of treatment. As more patients seek out sensation-preserving and scar-minimizing options, I believe it will motivate more surgeons to become trained in, and offer, these techniques.
I hope that someday we have a way of preventing breast cancer. Until that time, I will continue to advocate that all women undergoing breast cancer treatment be provided surgical options that allow them to move beyond their breast cancer like I have—stronger and more full of gratitude than ever.
Anne Peled, MD, is a board-certified plastic surgeon and breast cancer surgeon in California and the co-director of Sutter Health California Pacific Medical Center Breast Cancer Program. Dr. Peled is on a mission to change the way we think about life after breast cancer, particularly as it relates to the often-overlooked issue of sensation loss. More information about the techniques Dr. Peled uses for preserving and restoring sensation after mastectomy can be found here on her website.
All views expressed in this piece are the writer's own.