'I'm a Taylor Swift Lookalike—I Get Thousands of Hate Messages a Day'
I'll never forget the strangest time someone mistook me for Taylor Swift. I was walking into a store in Nashville with my daughter and a woman ran up to me. She pulled out her phone and said: "Oh my god! Taylor, can I get a picture with you?" I had to say that I wasn't Taylor Swift and remind her that Taylor doesn't have kids. She kept saying: "You are. You are her" and thrusting her phone at me. All I could do was repeat that my name is Ashley and that I'm a nurse with two kids. It was kind of crazy.
I've had people comment on my similarity to Taylor Swift since I was about 14 years old, when she first started out. She had long, curly blonde hair and that was my "go to style" in high school. We're about four years apart so she was 17 and looked great, but my image was compared to hers and I was bullied a lot.
I have moved to the midwest now but I lived in Nashville for about a year in 2020 and I couldn't walk down the street or into a store without getting stopped. People would walk up and say "Oh my gosh, are you sure you're not Taylor?" I'm a nurse and even my patients sometimes think they're being "Punk'd."
Nashville was the real game changer. I made a funny TikTok video about going out and people yelling "Taylor Swift!" It went viral and I gained a following, and people seemed to stay not just because I look like Taylor Swift but also because of the nursing and mental health videos I post.
When my family moved to Utah in May 2021, we didn't have a washer-dryer. I quickly made a funny video showing that I washed my clothes in the bathtub. It went viral too, with people saying: "Taylor Swift is doing her laundry in the bathtub!"
I don't actually go out with a red lip and hair done unless I'm going to a party or an event, though red has always been my go to colour—even my wedding rings are red. But even if I go out with nude lipstick and wear contacts so I can wear my sunglasses, I still get stopped.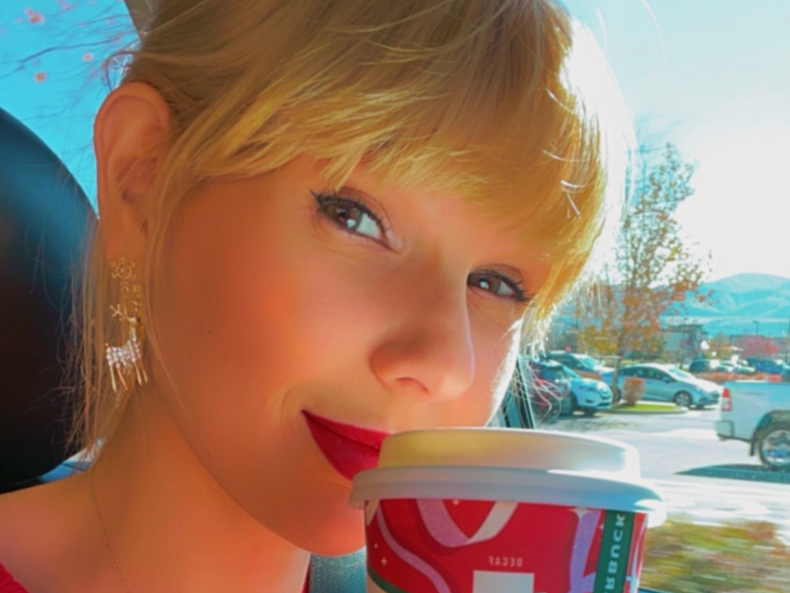 I have an agent at a lookalike company and although I haven't done any work with them yet, I still get noticed every time I go to a store here in Utah. I'll be at the self-checkout and or down an aisle and someone will walk up to me and ask: "Have you ever been told how much you look like Taylor Swift?" I'm flattered by it; she's a very beautiful woman and I have loved her since '06.
Sadly, a lot of my videos on TikTok get a lot of hate simply because I look like Taylor. I typically get thousands of comments from trolls a day. There's not a lot I can do if I naturally have the same bone structure and eye shape as Taylor Swift.
I have even been accused of getting plastic surgery on my face to look like her. This is my face, I had my teeth fixed but I have not had any surgery. I tend to receive a lot of hate from people who appear to be Taylor fans that think I am trying to replace her. They tell me that I am a "Walmart version" of Taylor Swift. I also get a bunch of people who don't like Taylor Swift at all and so they comment on my videos for that reason.
Fortunately I can, and do, delete comments on my page and I have a moderator on my TikTok lives, because I'll get about 7,000 people who will come in and some will think I am Taylor, even if I say I'm not. I will block anyone who is threatening. I don't stand for that and immediately block them on all of my accounts.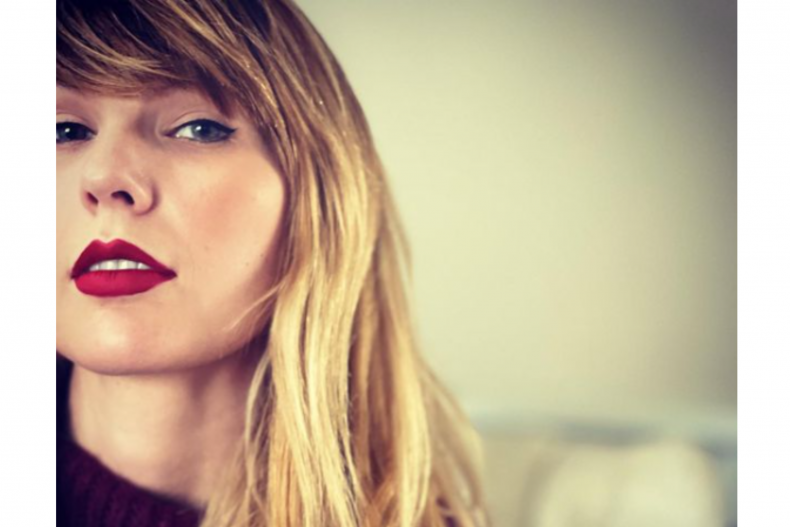 Selena Gomez recently went through my TikTok page and liked a bunch of my videos. When I told people, a lot said they want to live my life and that I'm living the dream. I'm actually not. It's not easy being a lookalike when you get negative comments or told "anybody can put on red lipstick and have blonde hair like Taylor." When I put on a dark wig, people say I look so much like Taylor in Wildest Dreams, so I can't really win.
I do take mental health breaks every now again, where I step away from social media for a bit. And when I come back and read all the positive comments it does drown out the hate. The positive definitely outweighs the negative and that's what keeps me on social media. People even wish me a happy birthday on Taylor's birthday. I was born on the 13th, but not in December!
My family also loves seeing my videos. My daughter was scrolling through Netflix a while back and she saw Taylor's documentary Miss Americana. There's an image of Taylor on profile with the light hitting her face and it looks just like me. My daughter said: "Mommy! Is that you on Netflix?" I had to say no, but I thought it was funny. My daughter is a big Taylor Swift fan too and the past few days she's been walking around the house singing All Too Well.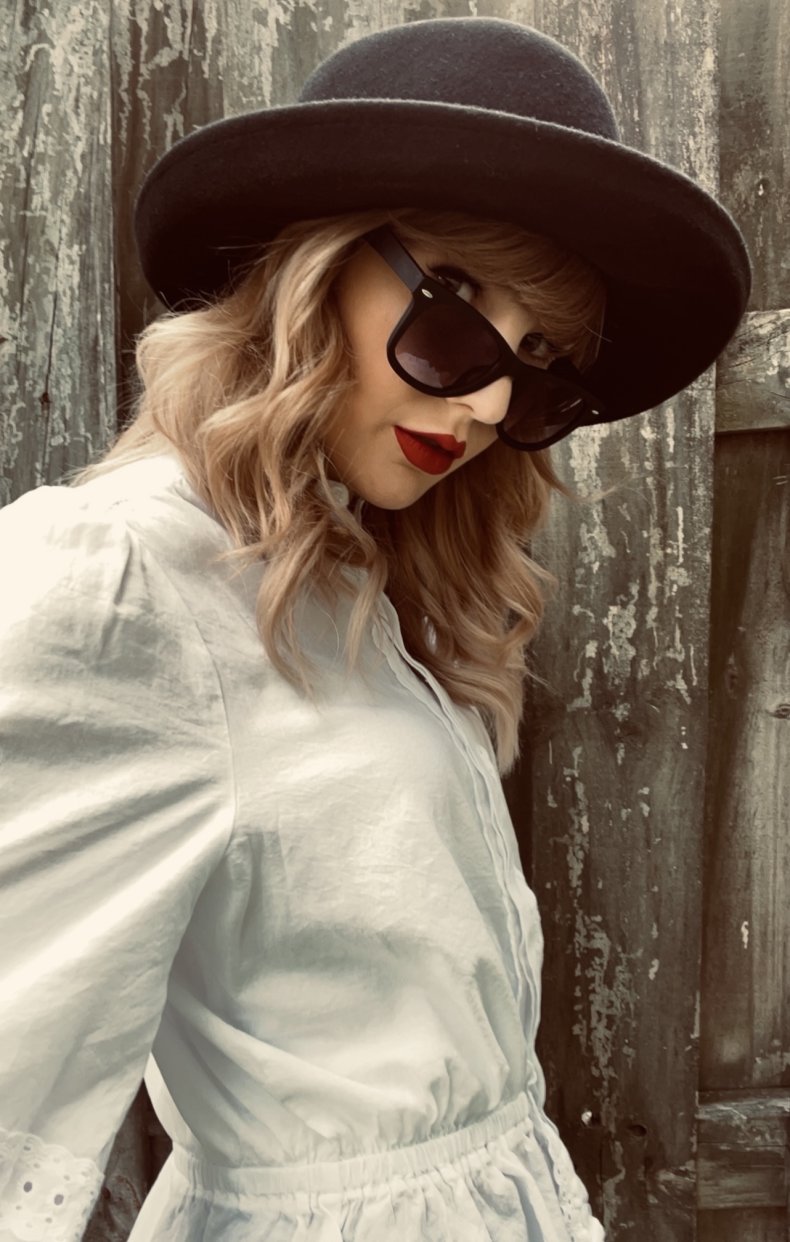 I haven't met Taylor but if I did, I would like to thank her. Her music got me through the majority of my childhood. The Best Day got me through a lot, being able to live vicariously through those lyrics did wonders for my mental health. It still does.
And looking like her can be really fun, especially if I can make a little 6 or 7-year-old's day. I went to the mall recently and saw a little girl staring at me while I was shopping. Her mom came up and said she knew I wasn't Taylor but that her daughter thought I was. She asked me to say hi, so I said hi as myself. I never say I'm Taylor Swift.
When people react to me with excitement, I always say, I'm just Ashley. Sometimes I will have someone pop up on my videos and ask why I have to look so much like Taylor and why I can't just be myself. I am myself, this is just my face.
Ashley Leechin is a nurse living in Utah. You can follow her on TikTok @therealashley13 and on Instagram @therealashley_13.
All views expressed in this article are the author's own.
As told to Jenny Haward.