Thanksgiving has always been my favorite holiday and over the years, my house in Oklahoma has become the gathering spot for many of my family—folks come here from as far as New York, Louisiana, Texas and Florida to celebrate. I am originally from Louisiana so one of the biggest joys I have around the holidays is pulling out my 10gallon cast iron pot and making gumbo or jambalaya for the masses.
But this year it will just be my nuclear family, since we have decided to forego our usual celebration in light of the pandemic. Although we would much rather meet in person, instead we have adapted by planning a family video chat session and a virtual game night.
Like all of us, I recognize that this Thanksgiving is very different, and in my work as a therapist I have already seen first hand (albeit digitally!) the impact of the pandemic this year on my patients' mental health. So, I have been very intentional about asking patients about their plans and how they are feeling. For those not gathering in large groups, I have seen a sense of sadness about missing that time with family. For some of my patients, like many across America, this holiday is just another reminder of something that has been taken away as a result of this pandemic.
I have also seen patients who are concerned both that the pandemic and the recent presidential election will be points of controversy at this year's celebrations. Though political conflict has been lower on the list for my patients than the pandemic, there will be many who are grappling with one or both of these issues this Thanksgiving.
When your family is conflicted about gathering
I do have several patients who have been following distancing recommendations all year but are so fatigued by this pandemic that they have decided to have gatherings anyway. For many, that has led to increases in anxiety around how to do this as safely as possible.
If your family is gathering and you are not pleased with this decision, you have to take a minute to breathe and then decide how that decision affects you, and how you will proceed. For those who aren't attending because of following pandemic recommendations, I encourage them to stand firmly in that decision. You have set a boundary with your family—that's really tough to do. Still, there are options that lie between being there in person and not being involved at all. Can you video in for a portion of the day and "visit" that way? If you are going to attend, despite your disagreement regarding the gathering, then I recommend you plan ahead for how you will handle the emotions this brings up for you. I would suggest to my patients to engage in meditation or relaxation exercises before attendance and allow plenty of breaks if needed to defuse any rising tension.
On the other hand, if your Thanksgiving gathering has been cancelled without a unanimous agreement, the anger this may generate can definitely be tough to handle. Again, for those who are open to a virtual meeting, seeing each other that way may help to diffuse some of the stress and anxiety. If frustrations don't pass quickly, give that person the space to deal with those emotions on their own. You can always address the situation in the future.
Overall, it's worth remembering that family interaction itself can be a stressor—for some of my patients it is too much and for others, not enough. If you have the emotional bandwidth to deal with such a gathering, great, but if a family member isn't attending, keep in mind that some people really struggle with them. It could be due to conflict, but it may also be related to an underlying mental health disorder such as anxiety or depression. Despite our focus on the pandemic, there are other reasons people may choose not to attend—try not to jump to conclusions.
Discussing differences in opinion around politics or the pandemic
I really believe that people have to determine for themselves what is most important to them on Thanksgiving day and plan accordingly—is it celebrating together or airing your opinions?
Fortunately, most patients I work with are having such small gatherings or not gathering outside of their nuclear families that this level of conflict is going to be prevented organically. For patients of mine who are still gathering, many have implemented a "no political talk" rule. I suggest setting boundaries upfront and if the conversation tries to take a turn, we have role played things they can say to reinforce those boundaries. One patient I worked with before Thanksgiving 2019 had difficulty responding to relatives who pushed her buttons without becoming angry and yelling. That negative reaction would often lead to her saying things that made it difficult for the family to recover and enjoy the rest of the day—leading to regret and guilt. We worked on identifying the triggers as well as the physical and emotional cues that typically preceded her outbursts. Then we role played more helpful ways to express and defuse the anger before she behaved in a way she regretted. This is something you could easily practice with a family member you're close to.
You can also send messages in advance to those expected to be joining your celebration, expressing the toll that this year has taken on you and your desire for a gathering that doesn't get heated due to political differences. I do have a small percentage of patients who see the potential benefit of having these conversations as being greater than the risk of the blow up. Here, I would suggest what I have worked on with my patients—setting some rules for the conversation to prevent a major blow up. These rules can include; one person talking at a time, no yelling or name calling and no profanity.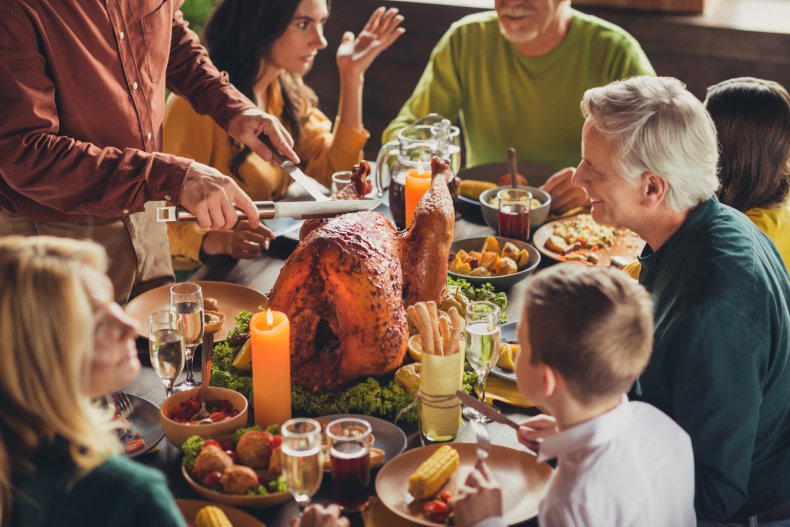 Managing differing family perspectives in a healthy way
Remember that it is generally not helpful to enter a conversation thinking that you will change someone's mind regarding their political beliefs. Unfortunately, there are certain opposing beliefs people hold that can make it near impossible to be in a meaningful relationship. This can be very difficult to experience with a loved one.
Recently, I have come to realize that I have several patients who were raised in socially conservative families but have found that as they have entered the world, their beliefs have shifted. The current political landscape has definitely highlighted these differences and created tension. I have been working with a patient who has a sibling with a differing opinion on racism and social justice issues who enjoys talking about these events in a way that makes her uncomfortable. She has, on multiple occasions, tried to set boundaries with this sibling to no avail. After multiple attempts, she decided that she would have to limit her interactions with her sibling. Not an easy decision, but she has seen an improvement in the anxiety and mood shifts she would experience after family encounters. If you are in this situation, perhaps it is worth considering whether the benefits of seeing the rest of your family at Thanksgiving truly outweigh a particularly frustrating family member?
However, there can also be value in having a conversation to try to understand that person's opposing political view. I have seen situations personally and professionally where just getting someone to explain why a specific issue is so important to them can give you real insight into that person. If both parties get this opportunity, it can be extremely valuable.
How to cope if tensions do run high
I suggest that if an argument breaks out this Thanksgiving, try to remind yourself that the conversation is effectively over. Nobody can really hear what anyone else is saying if there is yelling and emotions are high. A conversation requires at least some listening to what the other person is trying to express.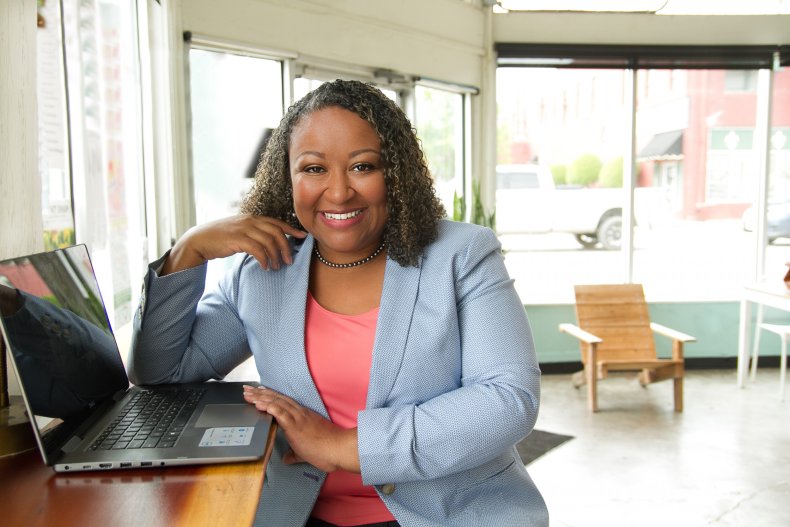 If you do find yourself in the midst of high tension, some of the tips I recommend to patients include; intentionally lowering your voice and speaking in a slow, calm way. Sometimes the other person will then mirror you. It can be helpful to take a couple of steps back or to physically remove yourself from the person and take a few deep breaths.
These are tips and suggestions that could work but, of course, every family is different.
Overall, 2020 has taught me that we all have deal breakers in our lives and sometimes we don't know what they are until we are faced with them. Sometimes our values and belief system are in such opposition to someone else that the only thing we can do to resolve the conflict is to decrease or stop interaction. This is especially painful when they are people that we have developed a relationship with prior to being faced with the conflict.
Sometimes we have to choose between our need to be right and our need to be in community. Deal breakers aside, that drive to be right all the time can be very lonely, and one thing that this year has certainly taught us is that the value of genuine relationships is priceless.
Dr. Nicole Washington is a board-certified psychiatrist, speaker, author and podcaster who focuses on the mental health needs of physicians and other professionals with mental health disorders who are not typically seeking treatment due to stigma or busy schedules. You can follow her on Twitter at @drnicolepsych.
All views expressed in this piece are the author's own.