'I'm a Wedding Planner—This Is What It's Like Behind-The-Scenes'
When you talk to wedding planners, we have often taken very different pathways into the work. I completed a masters in engineering and worked for an investment bank, but eventually I wanted to be my own boss and do something that I would find more meaningful and creative.
I wasn't particularly interested in weddings when I was growing up and I certainly didn't dream about my wedding day, but when it came to planning my wedding in 2010, I truly loved every aspect of it. Perhaps it's a little cliched, but it opened my eyes to the world of weddings in New York and I fell down a rabbit hole of wanting to read about weddings every day.
In 2011, I decided to launch my own wedding planning business and it was interesting to immediately see how many of the skills I had learned on the trading floor of a bank transferred over. I'm very responsive and good at working with different people, and some of that came from my experiences on a trading floor of a bank. If the phone rang for more than one ring on the trading floor, you were in trouble—that was the mentality. I was also dealing with a huge range of people and sometimes that includes difficult personalities. The wedding industry is not too dissimilar.
Plans, budgets and turning dreams into reality
I have planned 70 weddings of varying sizes in and around New York so far. A couple will come to me when they are planning to marry and we'll begin by discussing the type of venue they want, the number of guests and their budget.
Typically my clients are hiring me 12 to 18 months out and I'll be usually planning 10 weddings at any one time because I usually work on eight weddings a year. The peak day and time for a wedding is a Saturday night and in New York the peak wedding months are May through October. Here, the more popular wedding venues—such as Blue Hill at Stone Barns, Rainbow Room and The Plaza—can book out up to a year in advance.
So, my first step is always reaching out to venues, arranging site visits for the couple and handling bookings. Then we will go through all the other vendors and ensure everything is the right fit. The "big ones" we sort out first are always the band or DJ, the photographer and the videographer. Next would be the floral designer. We'll also cover everything including the invitation, officiant, dress, stylist, hair and makeup, transport, lighting, staging, rentals, furniture, valet and, of course, the wedding cake. I love helping a couple find all of the right people.
The biggest budget I have worked with was close to $500,000. The wedding was at a higher end venue with 250 guests. So on top of the venue fee, the cost per head for food was $425 per person. That alone was $140,000 including the administrative fee and tax. Of course, some costs remained the same, like the band, but everything else had to be scaled up. For example, we planned flowers and pin spot lighting for 25 tables and then sent out 140 invitations.
It really helps to explain the reason behind the costs to my clients. There is a huge price range for wedding flowers, like every other aspect of a wedding, but most of the budgets I work on will be between $20,000 to $40,000. If you know the cost of a bunch of flowers from your local bodega, that can seem shocking. So I will explain what goes into preparing flowers for a wedding day. It includes the planning and design meetings with the florist and their head designer and the people they are hiring in the lead up to your wedding day to prepare and arrange your flowers. The florist also has to pay for a studio space in New York, insurance, transport and refrigeration to bring the flowers to the venue. Then, they have to spend time installing and removing them. Now wedding businesses are also having to consider PPE and COVID-19 testing for their teams as well.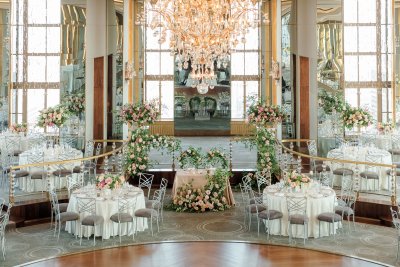 This understanding and transparency means that taking on clients is always a two way process. Obviously the couple is interviewing me, but I'm also interviewing them to make sure it's a good fit, and I have turned people down.
Once I was in a meeting and I found the way the bride spoke to her mother to be very disrespectful. If that was how she would speak to her mother, I couldn't imagine how she would speak to me or any of the other people involved in the wedding. I definitely do not stand for anyone who is going to treat me, my team or any of the people working with us in a way that is not respectful.
What really happens on the big day
On the day of the wedding, I will always be in attendance from early morning until the end of the day and I usually have two assistants with me who I work with using two-way radio, particularly if we are flipping the venue. Flipping means that we set the space up beautifully for the ceremony and when everyone goes for cocktails, we have to flip the room into the dinner setting, often in under an hour.
One flip I worked on at New York's Gotham Hall involved setting up the tables and the flowers at the same time, as the lighting technicians were moving around the room on a lift to pin spot lights onto the tables. Flipping a wedding venue is rather like a messy ballet. In this case, one of the tall flower displays was knocked over by a lighting technician and glass went everywhere. So, I always work with vendors who are very experienced and are going to be bringing extra flowers, vases and staff to handle any such problems.
All wedding planners will have an emergency bag full of anything that might be asked for on a wedding day. I can get asked for a lot of random items; bridesmaids might be asking for whitening strips for their teeth, and painkillers, band aids and safety pins are always requested. The bag grows over time and currently includes heel stoppers, a sewing kit and tide pens. The most unusual request I have had so far is for boob tape, but I'm sure there will be even stranger asks in the future.
Because many things can potentially go wrong on the day of a wedding, a planner is often fixing issues behind-the-scenes to avoid anyone finding out, particularly the couple getting married. I had one wedding where we built a Chuppah outdoors. A huge gust of wind blew the Chuppah over and we had a mad scramble because the guests were just about to arrive. A lot of my job is problem solving and making sure everyone has a really good time without realizing the problem solving is going on!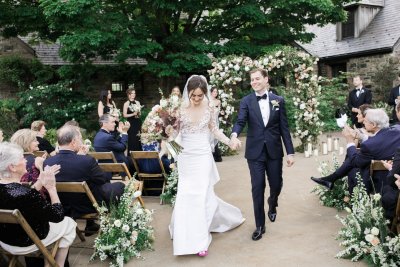 The last large and elaborate wedding I worked on before the COVID-19 pandemic had a Chinese bride and an Indian groom and it was held at the Mandarin Oriental in New York. We were there at 6am setting up as there was a 10am start for the Hindu portion of the wedding, with breakfast and the baraat; the groom's wedding procession. The groom was on a beautiful white horse in wonderful, ornate regalia, surrounded by his groomsmen and we had a dohl drummer and a DJ set up on the back of a white pickup truck. This was all at Columbus Circle on the corner of Central Park. We had hired security who stopped traffic so we could bring the whole party and 200 guests through to the hotel. It was so fun to see people dancing in the street!
Then we had the Hindu ceremony, with a cocktail reception. People went home to change as my team and I were busy flipping the ballroom for the Catholic evening ceremony, which was followed by dinner and dancing. The couple and their friends then went on to an after party at midnight, so I was extremely impressed with their stamina.
I love sending the bride down the aisle and standing at the back to watch. I have a tear in my eye at every marriage ceremony, but the weddings that are particularly emotional for me are the ones where one of the parents has passed. It's always really difficult and we often try to figure out ways to honor that person within the ceremony. Recently a bride's mom had passed so she had a beautiful picture frame brooch pinned to her bouquet. She had explained that a lady bug was symbolic of her mom, so we also had a sugar ladybug tucked into the wedding cake flowers.
My absolute favorite moment in every wedding is when we've set up the room for dinner and dancing after the ceremony. The candles are lit, the band is just starting to play and we begin to invite people into the room. I love seeing everyone's reaction. Some people are so blown away they'll stop at the door and take pictures. Sneaking the couple in to take a look at the room before we invite the guests in is also great.
How COVID-19 has affected the wedding industry
Because of the pandemic, 2020 was fairly quiet for many of us in the wedding planning industry, though I did plan a wedding that was scaled down from 175 guests to 40. It only took two weeks, but most elements had been planned and we were working out how to scale it down. Another wedding I planned in fall 2020 was scaled down to 37 people.
Now, I'm actually planning more weddings than normal because of all the cancellations and planning ahead. I have almost all of 2022 booked, though I may take on one or two more clients. I'm always careful because I never want my clients to feel like they aren't getting the attention they need and I also need some work-life balance because I have two young children.
A lot of people have had to deal with difficulties this past year with the pandemic and I do understand how it must feel to be looking forward to getting married and then have your wedding rescheduled. I have been lucky as my clients have been wonderful and so understanding. Some have even provided final payments in advance to support me.
But, I have also heard from other wedding planners about people having to deal with a lot emotionally and subsequently not treating the people they have hired in a very nice way.
I have had difficult clients during my time as a wedding planner, but I think distrust is what makes it difficult. If a client doesn't trust me, or the venue or vendors, the planning process can become difficult. And of course, like everything, partners can disagree on aspects of the wedding!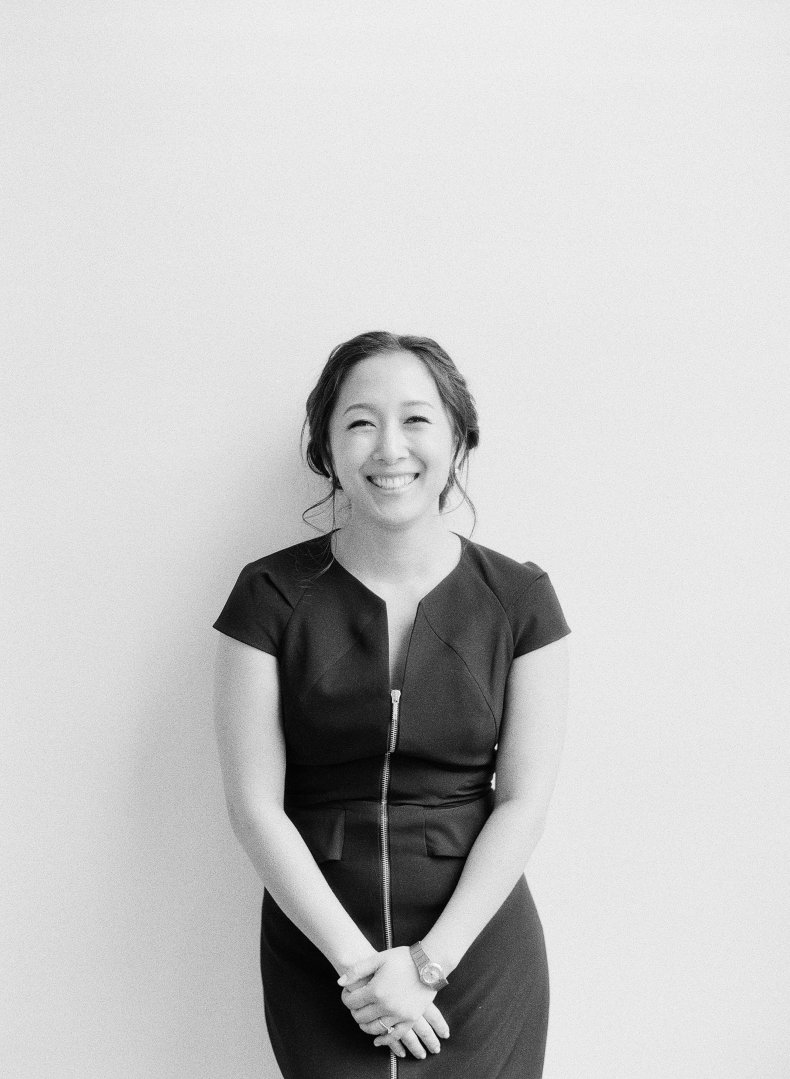 Often, parents are hosting and paying for the wedding and may want to get very involved. Disagreements typically relate to the design aspect, for example, the flowers. The couple might be very understated and want a clean look, whereas the parents prefer a lot of heavy, lush flowers. I really want the couple marrying to be happy because it's their day, but I also have to respect the parents because they are hosting. Sometimes my job is to mediate disagreements or gently steer things in a direction that will allow a fruitful conclusion!
My advice to couples planning their wedding
For couples who are now planning their wedding, I would of course suggest hiring a wedding planner if your budget allows. Planners know the industry and take stress away from you. If you don't have the budget, I suggest getting referrals for the key vendors like florists or photographers from your friends. You can even ask your photographer if there is a florist they have really liked. In the wedding industry most people know one other after having worked together so often.
Leading up to the wedding, people can lose sight of why they are actually going through this process: because two people love each other and are getting married. I have seen people get really stuck into the nitty gritty details. So, my advice would be to try and avoid sweating the small stuff and lean on the professionals you're hiring: your florist and your designers. Also, don't worry about what your friends have done or what everyone else is doing. This is your wedding, so make it your own.
On the day, it's so important to really enjoy yourselves. The couple should not be worrying about the set up or the bus of guests arriving. Weddings are typically a six hour event in New York and those six hours fly by. Your wedding day passes so quickly, it's important to really just step back and enjoy it with your wedding party, your family and your closest friends.
Tzo Ai Ang is the founder and CEO of Ang Weddings and Events, based in New York City. Founded in 2011, Ang Weddings and Events has planned intimate affairs for 40 guests to more elaborate weddings for 300 guests. You can follow them on Instagram @angweddingsny.
All views expressed in this article are the author's own.
As told to Jenny Haward.