Image of Car Involved in Road Rage Incident That Killed 6-Year-Old Aiden Leos Released by Officials
California police released the image of the car involved in a recent road rage incident in which 6-year-old Aiden Leos was fatally shot.
In a Facebook post, the California Highway Patrol Santa Anna division posted a photo of the actual vehicle involved in the incident.
Police described the vehicle as a white Volkswagen Golf Spotswagen with non-tinted windows. "The Golf appears to be a 2018 or 2019 model and the license plate is unknown," police said in the post. According to police, the Volkswagen was occupied by a female driver and a male passenger.
While speaking with Newsweek, California Highway Patrol Officer Florentino Olivera, said that the fatal shooting occurred on May 21 between 7:55 a.m. and 8:10 a.m. local time while two vehicles were driving northbound on SR-55 freeway at Chapman Avenue.
"There was an incident between two vehicles, the suspect's vehicle, the white Volkswagen and a silver Chevrolet sedan," Olivera told Newsweek. Olivera stated that it was an "isolated road rage incident" between the two vehicles.
According to Olivera, a passenger from the Volkswagen fired a shot into the Chevrolet, which struck Leos, who was seated in the right rear seat. Leos' mother was driving the vehicle and was unharmed in the incident. Leos was pronounced dead at a nearby hospital shortly after.
Police said that after the shooting, the suspects in the white Volkswagen continued to drive northbound on the 55 Freeway to the eastbound 91 Freeway toward Riverside.
In the picture of the vehicle released by police, they asked residents with any information regarding the incident to come forward as they continue to search for the two suspects.
Leos' family has started a GoFundMe page to help pay for funeral expenses and on the page, one of the boy's relatives wrote that they were offering a $50,000 reward to anyone that can help identify the shooter.
On Thursday, the Orange County Supervisor Don Wagner and Orange County District Attorney Todd Spitzer held a press conference and called on residents to help police find the two suspects.
According to a press release from the Orange County District Attorney's office, a reward for information leading to the capture and conviction of Aiden's killer is now at $310,000.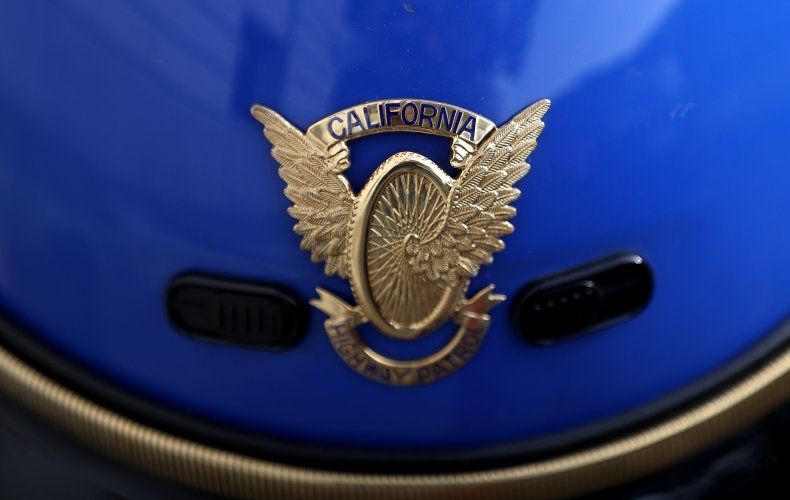 "You have 24 hours to turn yourself in. I am running out of patience. I've been putting people behind bars for over 32 years and we will get justice for the murder of your [Alexis'] brother. We are not supposed to bury our children," Spitzer said during the press conference.
During the press conference, Wagner noted that "while there is a reward, we encourage the suspects to step forward because it is the right thing to do."