Iman Addresses Fashion Industry's Diversity Issues
Supermodel Iman said the fashion industry's diversity problems might be even worse today than when she started her career in the 1970s.
Iman addressed the issue during a recent interview with actress Taraji P. Henson for Harper's Bazaar in which she pledged to support aspiring models of color.
"Funnily enough, there were more black models working back when I started than there have been recently," Iman told Henson. "So Bethann Hardison, Naomi Campbell and I got together a couple of years ago [in 2013] to raise awareness about the need for diversity in fashion.... I think we're seeing the change on the runways and in campaigns."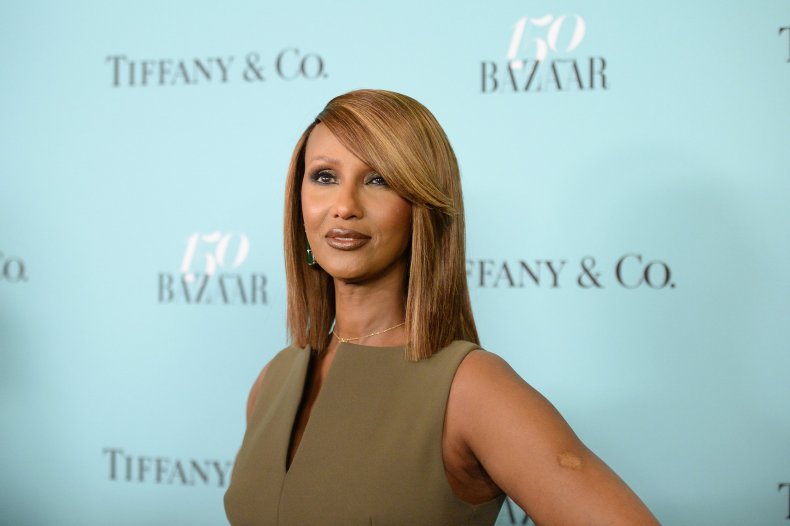 The 62-year-old beauty mogul also mentioned how important it is for young women of color to see themselves represented. "People used to say to me, 'You just want to be invited to the table.' And I'm like, 'F*** the table—I can buy my own table,'" she said. "But the young girls who are coming up? They need to see themselves portrayed."
In 2013, Iman teamed up with ActuallySheCan, a female empowerment campaign launched by Allergan. Through that collaboration, Iman—along with celebrities like Chloë Grace Moretz and Gabby Douglas—were photographed beside a woman who impacted or inspired them. Iman posed with model-turned-activist Hardison; the two women have worked together to advocate for diversity in the fashion industry over the course of their friendship of more than 40 years.
"For me, diversity, whether you think of it as race or gender, it's not a trend," Iman told Time magazine in 2016. "It's a human movement. It's a human feeling. It's a human desire. People might want to think we don't need it, but you know, we can't stop it. It's a movement, which means that it's moving."
Representatives for Iman did not immediately return Newsweek's request for comment.