Iman's Cryptic Posts Hinted At News of David Bowie's Illness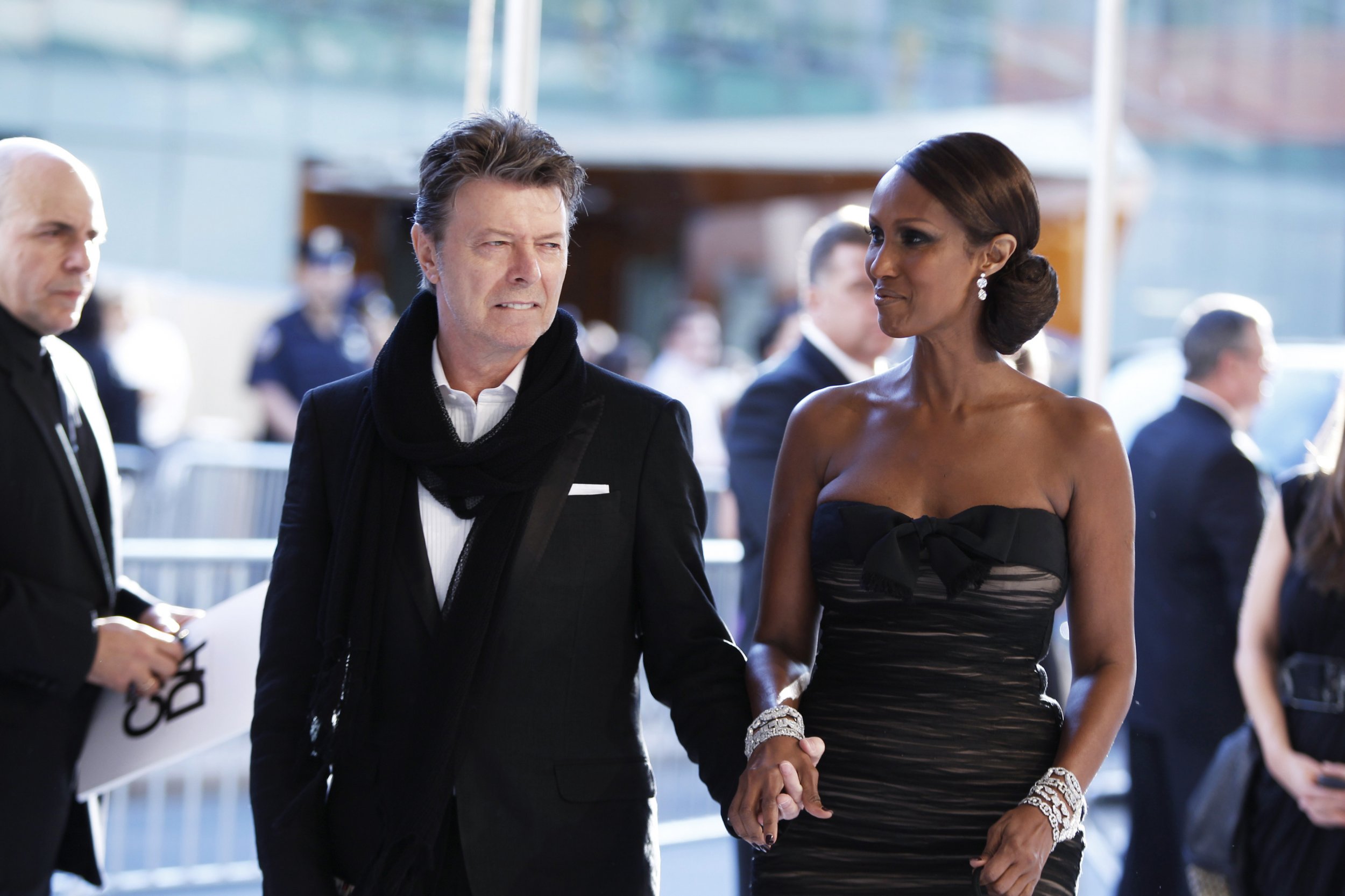 The rockstar David Bowie died as he lived, shrouded in mystery—leaving his art to do the talking. News of his death at the age of 69, when it first broke was dismissed by some fans as a hoax, with rumours initally circulating that his Facebook page had been hacked.
But, a closer look at the recent social media posts of his wife, the supermodel Iman, shows signs that something was possibly amiss.
Iman, who was married to Bowie for 23 years and with whom she has a daughter 15-year-old Alexandria, posted a series of reflective images in recent days, celebrating the life of her iconic husband. On Sunday, an unattributed quote appeared on her Instagram account which read: "the struggle is real but so is God."
Many of her recent posts recall the most iconic moments of Bowie's 50-year-long career and include reposts from celebrities such as the model Christy Turlington and the actress Zoe Saldana paying tribute to the rockstar on his 69th birthday on January 8, just three days before his death was announced. Others are supportive regrams from Bowie's own Instagram account, helping promote his new album "Blackstar" which was released on his birthday.
The photographs range from Bowie's early days as the glam-punk showman Ziggy Stardust to the more sombre aesthetic of Blackstar, which was described by his long-term collaborator and producer Tony Visconti on Monday as a "parting gift" to his fans.
While Iman and Bowie were happy to live their professional lives in the spotlight, they strove to keep their personal lives private. "I fell in love with David Jones. I did not fall in love with David Bowie. Bowie is just a persona. He's a singer, an entertainer" the supermodel told The Guardian, in 2014.