Ethiopian-Israeli Musician Imanuel's Long-Awaited 'dBlackLion' is Coming to Life
It's a cold, gray January Sunday in Paris, but the small music studio in the working-class immigrant neighborhood of Ivry is heating up with cups of Berber coffee and rounds of "Sport International," as the recording artist Imanuel (Emanuel Yerday) lays down a violin track on the song. Muctaru Wurie works magic at the keyboard and mixer, the violin is sidewinding and taut, and the music is jumping.
But don't let its infectious and incantatory dance beat fool you. "Sport International" is serious songwriting with something important to say: Hypocrisy, Imanuel's chorus reminds us, and the violin underscores, is today's international sport.
"Sport" is one of 13 multilayered original songs (some have 26 tracks) all written, composed and arranged by Imanuel for his upcoming sophomore double album, dBlackLion. Like the Berber coffee, the mixture is a heady brew. The music's intricacies, and Imanuel's ability to segue seamlessly from roots reggae (the buoyant "Arise") to jazz ("Ma Seule Liberté," driven by Imanuel's smoky vocals) to the conscious (the heartrending "Darfur") to the hybrid "Sport," are not only reflective of his diverse talents but also of Imanuel's rich background: his growing up Ethiopian in Israel; his journeys through Europe, the Middle East, Ethiopia and the Americas; and his polyglot tongue: The songs are written and sung in English, French, Hebrew and Tigrinya, one of the Semitic languages of Ethiopia. Their subject matter reflects a combination of the unfathomable and the divine—both preoccupations of Imanuel's.
Imanuel is not only self-producing dBlackLion, but he's also its lead vocals, bass and percussionist. The Paris-based recording artist has been writing, arranging and composing songs since an early age, helming bands in Israel and in France like Jah Tribes. The album, which is currently being mixed, reflects the complex, cosmopolitan and cross-cultural milieu in which Imanuel's music has been evolving for almost two decades.
Fast-forward to April 2019 and Imanuel is getting ready to debut dBlackLion's songs at a live performance in Ashdod, Israel, on April 23.
The concert is a sort of homecoming for Imanuel, who came of age in Ashdod and was something of a pioneer and teen sensation in Israel as the Ethiopian lead vocal for the lauded reggae band Roots Afrika, appearing with musicians almost twice his age. Imanuel has continued to be a voice of the often overlooked Ethiopian Israeli community, for whom his songs, and dBlackLion in particular, can articulate unspoken aspirations and also anguish.
It's not unusual for Imanuel to play with a 13-piece band. The group for the Ashdod appearance, in contrast, is pared down but still supertight, with Wurie on keyboards, Breno Brown on sax, veteran musicians Brazilian guitarist Nelson Ferreira and Dominique Marie-Joseph on bass, and the young drummer Simon Roger, who has backed Max Romeo. They've come together to rehearse in the unmarked, musician's word-of-mouth BLB Studio in the African- and Caribbean-inflected Pantin neighborhood, in northeastern Paris.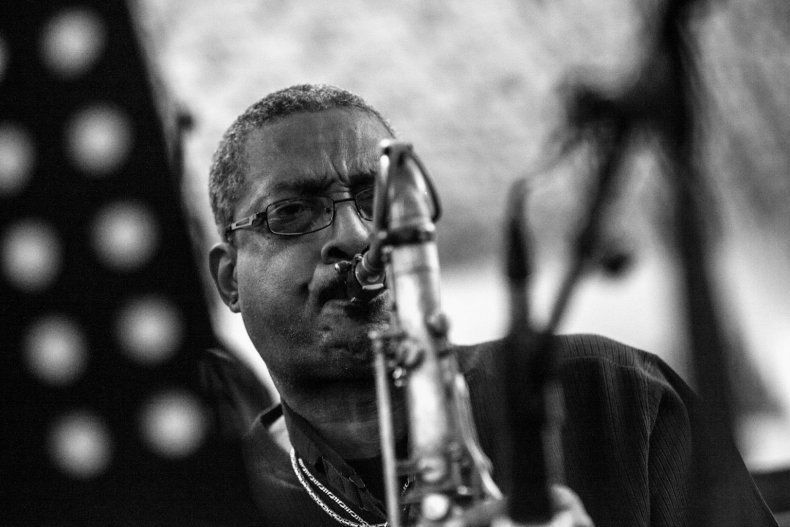 Brown and Ferreira, who never met before, dive into the music immediately, intricately weaving their sax and guitar together. Roger—a newcomer who has never before played with the band—arrives, lets loose with his sticks, and the musicians and music in the bunker-like studio seamlessly mesh and soar. Wurie is bubbling on the keys, opening up the music to provide some breath, while Roger and Marie-Joseph hold the rhythm together and drive it forward. The studio is alight with Imanuel's vocals, Brown's impassioned solos and songs like "Lahatz" ("Stress") and "You Can't Sleep Forever." "Lahatz" explores the difficult balance of being both black and Israeli, while the latter song arose from a March 1997 incident that occurred during a visit of Israeli schoolgirls to the shared land between Israel and Jordan known as the Island of Peace.
Altogether, more than 40 international musicians have come behind Imanuel to realize dBlackLion, in addition to a loyal crew with whom he's worked for years. These are highly accomplished, world-recognized, old-school musicians, and they bring with them their singular experience and contributions: Wurie has been keyboardist for Ijahman Levi and Winston McAnuff; Brown has worked the saxophone for Santana; virtuoso Abongy "Richacha" Balengola has more than 30 years' experience drumming with acclaimed musicians like Papa Wemba and Aston "Family Man" Barrett, who played with Bob Marley and the Wailers; bassist David "Ras Jumbo" Jno-Baptiste has been an Alpha Blondy regular; and sound engineer Timour Cardenas has ridden levels for Salif Keita and Youssou N'Dour. The album also includes guest appearances by Jamaican session reggae masters like pianist Robbie Lyn and the late Winston "Bo-Pee" Bowen, who contributed his guitar and his blessings to dBlackLion.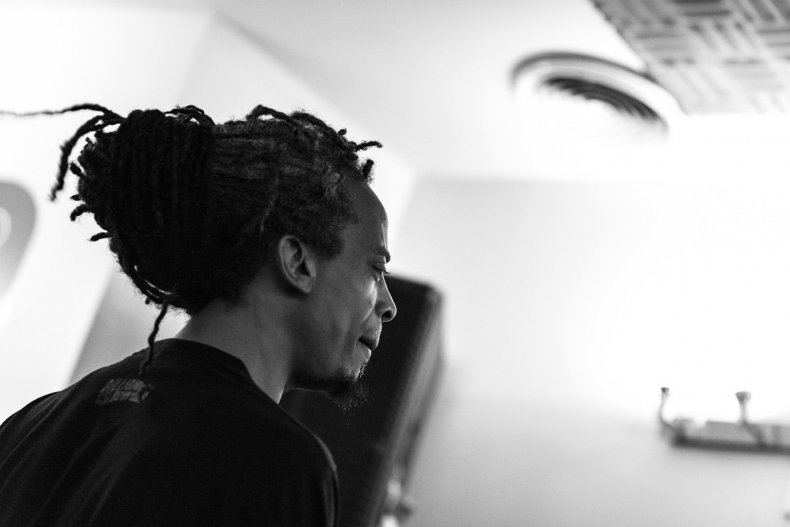 Imanuel hopes the songs will not only propel people to dance, but also to make a difference. "The musicians on dBlackLion represent three generations, more than seven nationalities, and multiple languages and perspectives," Imanuel explained. "But ultimately, these differences coalesce in the music. They unite to make something beautiful. And that is the album's message to the world."