Five Immigrant Children Sue Trump Administration Over 'Jail-Like' Detention Conditions
Five immigrant children are suing the administration of President Donald Trump for alleged "jail-like" conditions and cruel treatment they said they have received while being detained by federal agencies, according to a lawsuit filed on Friday.
In the complaint, the children claim that the policies being employed by the Office of Refugee Resettlement (ORR) and the Department of Health and Human Services are "causing grave harm to children" both psychologically and physically by imposing "restrictive conditions" similar to a prison sentence.
The minors also say that they are being given powerful psychotropic drugs against their will and without a parent's consent to treat them for cases of depression or other issues of mental health determined by the ORR.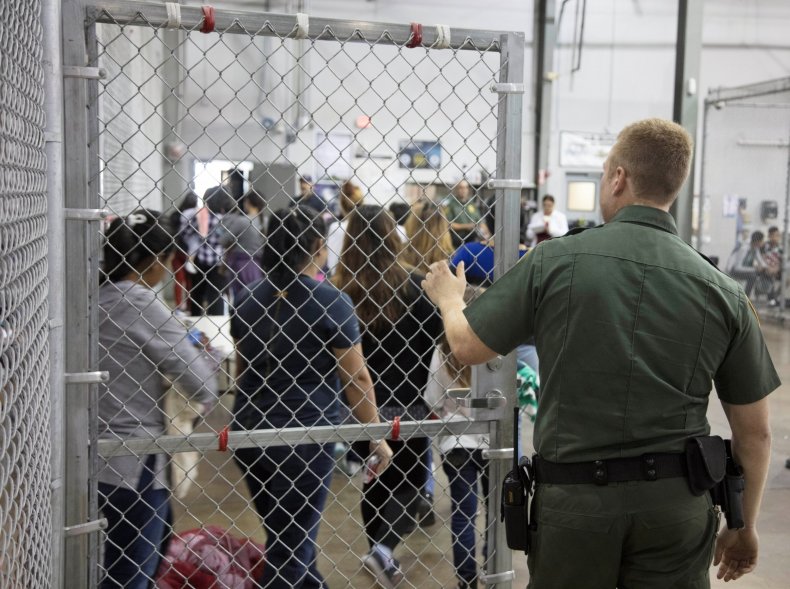 The children in the case range in age from 12 to 17 and all arrived at the U.S.-Mexico border from Honduras, Mexico, Guatemala and El Salvador. While they crossed the border unaccompanied by adults, these children are not a part of the recent wave of migrants being separated and detained due to the White House's "zero tolerance" policy.
One of the plaintiffs, referred to in the suit as Lucas R., was denied reunification with his adult sister and began becoming depressed while remaining in detention. As a result, he was administered Zoloft, an antidepressant, but it made his stomach hurt and refused to take it. After that, he was transported to a psychiatric institution and is still given the drug against his will, the lawsuit claimed.
The four other children involved in the suit cited similar experiences since their detainment. Another child, Daniela M., is deaf in one ear and said that her detention facility denied her treatment for her condition and told her to seek out a specialist once she is reunited with a family member. After months of no treatment, it was suggested that Daniela get hearing aids but still has not received them, according to the lawsuit.
The lawsuit also accused government immigration agencies of violating the Flores Settlement Agreement, which requires that migrant minors be released to a relative whenever possible. The 1997 settlement also requires the government to immediately reunify unaccompanied immigrant children with relatives or family friends who are already settled in the U.S. when possible.
These children are being represented by several different law organizations, including the National Center for Youth Law and the Center for Human Rights.
The lawsuit was filed on June 29 in a federal court in California but is one of many litigations being thrown at the Trump administration amid growing public outrage over family separations and detention center conditions.