Immigrant Claiming Sanctuary Leaves Church After Nine Months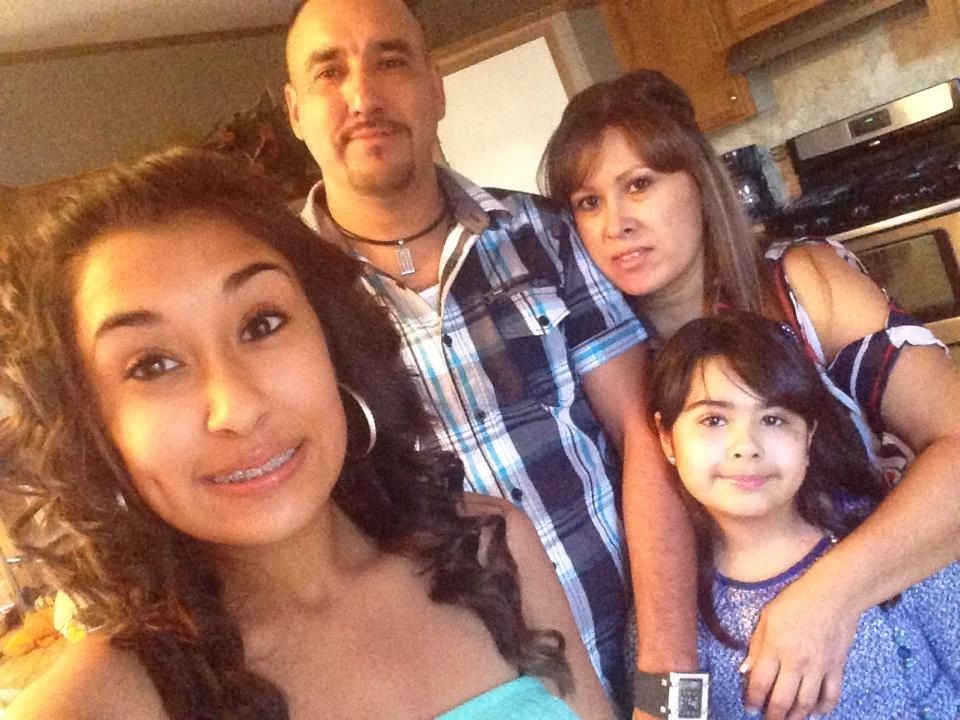 After nine months, Arturo Hernandez Garcia today will leave the Denver church where he took sanctuary from Immigration and Customs Enforcement. ICE headquarters effectively promised not to immediately deport Hernandez Garcia, an undocumented immigrant, he and his supporters tell Newsweek. Immigration officials exercised what's called "prosecutorial discretion," they say.
Both in criminal and immigration matters, "prosecutorial discretion" means that law enforcement officers can decide which cases they're going to pursue—such as when a district attorney decides to drop charges or when ICE declines to deport—explains Jennifer Piper, of the American Friends Service Committee. This discretion can be exercised at both the local and headquarters level.
Hernandez Garcia, 42, had routinely reapplied for prosecutorial discretion at his local ICE office, and he feared he would be deported before he could finish fighting his case. Because he was denied discretion and couldn't seek redress elsewhere, Piper says, "his only option to remain in the U.S. was sanctuary—or hide, and that's not consistent with Arturo's character. He's a person with high integrity." Piper says more immigrants now have access to ICE headquarters' review of prosecutorial discretion requests. The review of Hernandez Garcia's case resulted in the decision not to deport him.
Hernandez Garcia and his advocates hope they can now reopen his case, presenting new evidence that would succeed in putting him on the path to legal status.
"It's a very temporary form of discretion," says Piper. "It's not something that anyone would want to live with for years and years, but it is a step forward in his case."
Hernandez Garcia came to the U.S. with his wife and infant daughter in 1999, using tourist visas. Since they arrived, the family appeared to be an immigrant success story. He and his brother became owners of a tile business that grew to six employees, and Hernandez Garcia became a homeowner. He and his wife also had another daughter. His two children are 10 and 16 years old.
Several years ago, however, a construction site dispute led to deportation proceedings. Hernandez Garcia and his employees had just tiled a floor when another contractor wanted to walk through the room they had recently completed. Hernandez Garcia says he asked the contractor not to walk through the room, but the man replied, "What right does a Mexican have to tell me what to do?"
"Fucking Mexican!" the contractor shouted, according to Hernandez Garcia. "Go back to Mexico!"
Then the contractor physically attacked him, he says. Hernandez Garcia pushed the contractor back in self-defense. When the police arrived at the scene, foremen told the cops that Hernandez Garcia was not at fault, but they arrested him anyway—not the contractor.
He was acquitted of assault charges in 2010 when witnesses corroborated his story.
Despite his acquittal, Hernandez Garcia came to ICE's attention through the Secure Communities program. Beginning in 2008, Secure Communities was billed as: "a simple and common sense way to carry out ICE's priorities." Secure Communities allows local law enforcement to automatically share fingerprints with the Department of Homeland Security. This means these fingerprints would run through immigration databases. President Barack Obama promised to end the program in November 2014.
Though cleared of criminal charges, Hernandez Garcia has fought deportation since his release from jail. His appeals were unsuccessful, and immigration authorities moved to deport him on October 21, 2014. ICE typically doesn't carry out "enforcement actions" in churches and schools, so on October 21, 2014, he took sanctuary in the First Unitarian Society of Denver's church.
ICE referred Newsweek to its prior comment on Hernandez Garcia:
U.S. Immigration and Customs Enforcement (ICE) first encountered Arturo Armando Hernandez-Garcia [sic] in 2010 following his arrest on local criminal charges. In October 2012, his request for a 60-day voluntary departure was granted by an immigration judge. The voluntary departure order reverted to final orders of removal when Mr. Hernandez Garcia did not return to Mexico as agreed by Dec. 1, 2012.
Hernandez Garcia previously said he didn't go by that date because he was appealing the decision. If he had left, he says, he would have lost legal standing for appeal.
While one of the immigration reforms announced by President Barack Obama in November 2014 could have prevented Hernandez Garcia's deportation—and afforded him legal status—a federal judge issued an injunction in February 2015, preventing its implementation.
Arturo wants to return to his normal life as quickly as possible. He will spend the next few days with his family, he says in Spanish, but plans on going back to work next week, laying tile just like before.
Despite his experience, Hernandez Garcia's opinion of the U.S. hasn't changed. "I still see it as a country with opportunities," Hernandez Garcia says, later explaining that he and his wife can still "create the future we want for our family."
Hernandez Garcia doesn't even think the U.S. is anti-immigrant.
"There are some people and some politicians who want to do harm to immigrants—they think immigrants don't work," he says. "It's not the country. There are so many good people."
"I am tired of being inside," he says, explaining that he looks forward to going to the park, for example. "I want to see my girls and my wife."