Trump's Immigrant Healthcare Rule Could Be a Disaster
On Friday, President Donald Trump signed a proclamation that brings together his favorite grab bag of issues: immigration, healthcare and government spending.
As of November 3, immigrants (excluding children, asylum seekers and refugees) will now have to show U.S. officials they will have healthcare within 30 days of arrival, or can pay for upfront medical costs.
On the face of it this seems fair.
As a green card lottery winner last year, I had to tell the government in visa forms that I would not become a public charge. For some applicants this can already involve providing copies of paychecks and bank statements to prove they can support themselves.
In other countries, the proof of being able to support yourself is far more overt. When I applied for a (non-immigrant) youth mobility visa to the UK several years ago I had to provide copies of my bank statement to prove I had saved whatever arbitrary number the government had chosen. Currently, that amount sits at £1,890. Some recommend having even more saved to apply for a working holiday visa in Australia. When it comes to a skilled immigrant visa, Canada requires, at the very least, having more than $9,000 stashed away.
So, in a country where medical costs for a broken arm can easily skyrocket into hundreds of thousands of dollars, it seems reasonable to require immigrants to be able to cover costs, rather than overburdening them or the system in the future.
But, the U.S. medical system, is not like that of Canada, Australia or the U.K.
First, the costs. In Australia, comprehensive medical insurance cost me a grand total of $1,000 a year. In order to ensure we had coverage from the day of our arrival, I lined up expat insurance. One provider quoted me $1,000 a month. That is an astronomical amount for anyone, particularly those coming from lower-income families and countries, who also won't be able to access Obamacare subsidies on domestic insurance plans under Trump's announcement.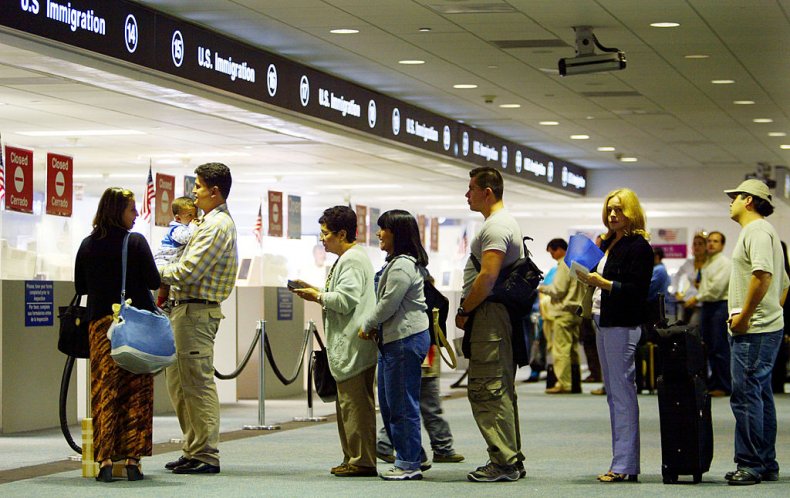 Second, there's the complexity of it all. Aside from immigrants lucky enough to have a job, and employer-sponsored insurance before their arrival, I have no idea how a prospective immigrant is supposed to convince a U.S. official that a private company will definitely sell them a product at some point in the future. No one can guarantee that. And I applaud any immigrant who can figure out how to find a place to stay, get a social security number and navigate their state's insurance market within 30 days. I'm a college educated, native English speaker and it took me well over a month to get my head around even being allowed to buy insurance outside of open enrollment.
Finally, these instructions—which, reminder, go into effect in less than a month—are incredibly vague. How will consular officials determine if an alien "will be covered by approved health insurance... within 30 days" if they don't have a job lined up already and cannot pre-purchase a plan without living in the country? The only guidance Trump provided is that immigrants must meet these conditions "to the satisfaction of a consular officer." Which means, well, very little.
The Secretary of State has been given the power to establish "standards and procedures" to make this a more consistent and clear process for immigrants and officials, but with only four weeks until D-Day a seamless roll out is not where I'd bet my money.
In my fated green card interview, the U.S. consular official openly admitted to not fully understanding a new, crucial, rule that would determine my eligibility to immigrate to the U.S. At one point, he even asked for the copy of the USCIS rules I had brought along (and that I'd helpfully highlighted).
Eventually, he sought advice from D.C. on the new rule and the process that usually takes a matter of hours stretched out to days, weeks, and more than a month.
In the end, I was lucky. And that rule? It was 18 months old.