Roughly 100 immigrant rights activists gathered on the steps of Boston's federal immigration courthouse on Monday in protest of the Trump administration's recent efforts to deport Cambodian refugees with criminal convictions.
Organizers argue that many are facing deportation from convictions stemming from long ago legal matters—sometimes decades old—that have since been resolved. Their sentences served, they are now productive members of their communities and have been for some time.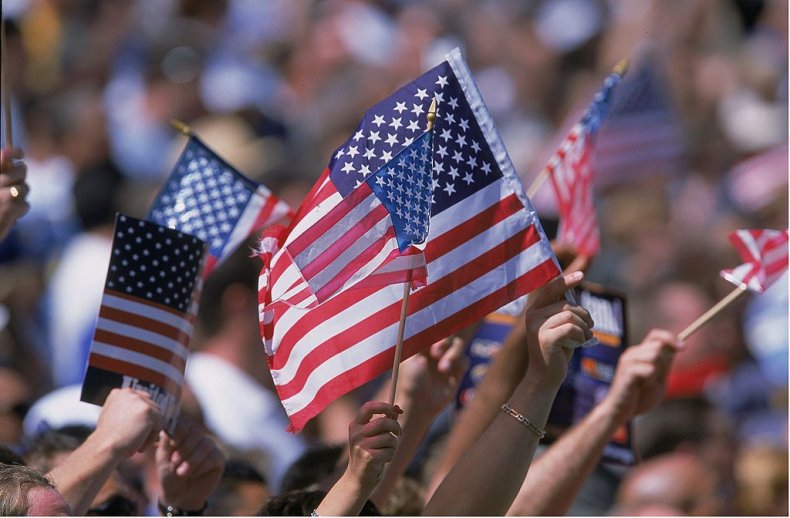 "When coming here as refugees, many went to cities that were hard to grow up in, and were exposed to gang violence," said Lowell's Sovanna Pouv, the executive director of the Cambodian Mutual Assistance Association to The Boston Herald. "Some might have made a bad choice, but they have served their time and re-established themselves into society, living like a normal citizen in this country. They wouldn't get deported if they were a citizen of this country."
"No one is exempt if the rule of law is followed," Todd Michael Lyons, ICE's New England Field Office deputy director, said in a statement published on Sunday. "Congress has the ability to change, edit and rewrite immigration laws. Congress can both change the law and protect the public. Lawmakers have the ability to fix the immigration law crisis without painting law enforcement as a threat or Nazis."
In total, ten refugees have been targeted for deportation in Massachusetts, which has one of the largest Cambodian populations in America—five from Lowell, where 15 percent of the population is Cambodian, the rest scattered about the state.
Further demonstrations are planned in Sacramento, California, and in San Francisco, where at least twenty have been told to report to U.S. Immigration and Customs Enforcement to begin deportation procedures, Ny Nourn, a San Francisco-based community advocate with the Asian Americans Advancing Justice-Asian Law Caucus told KTLA.
Cambodian residents living in Minnesota, Texas, Rhode Island and Wisconsin have also been issued deportation orders, according to Elaine Sanchez Wilson, a spokeswoman for the Southeast Asia Resource Action Center in Washington, D.C.
Deportations of Cambodian refugees began in 2002, when Cambodia offered to begin repatriating refugees who had been convicted of felonies in the United States. According to ICE data, as reported by the Boston Herald, removal of Cambodian refugees has gone up by 200 percent in the last two years, increasing from 29 removals in 2017 to 110 in 2018. At the conclusion of this fiscal year—which ends Monday—80 Cambodian refugees have been removed from the country with 1,800 having received deportation notices.