Trump Immigration Policies Lead to Decline in Visas to Muslim, African Countries, Rise for Europeans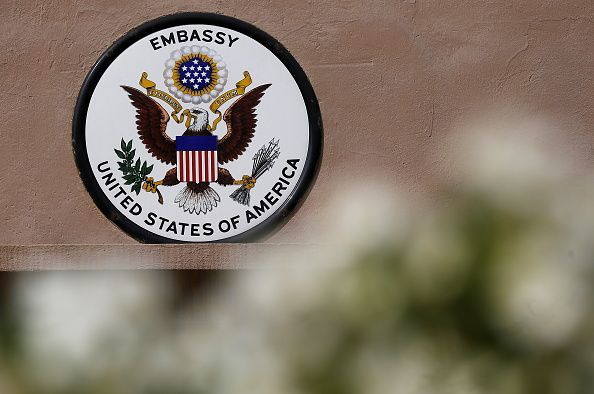 New State Department data shows the number of legal immigration visas continues to drop under President Donald Trump.
Just halfway through Trump's first term, the United States is likely to see a 12 percent decrease in the amount of immigrants getting permanent visas, according to a Washington Post analysis.
But the data also shows that not all countries are treated the same, as visas are being granted to European countries at a higher rate than non-European nations. The most affected areas include the Muslim-majority countries that Trump has listed on his travel ban, which was just recently upheld by the Supreme Court in a 5-4 ruling.
The number of visas granted to immigrants from Yemen, Syria, Iran, Libya and Somalia—all countries listed in Trump's travel ban—is expected to drop by 81 percent by the end of the president's second fiscal year this October. Legal immigration from all Muslim-majority countries is expected to drop by about 30 percent from 2016 to 2018, according to State Department data.
South American and African countries are facing a similar decrease in granted visas, even as El Salvador sees more.
On the other hand, the amount of legal immigrants coming to the U.S. from European countries has grown slightly under President Trump, though the number of Europeans receiving visas is still far less than that from Latin America, Asia and Africa.
It's not clear what is behind the drop in immigrant visas and if the data reflects an overall declining interest in being a part of the United States. The State Department does not release or publish any information regarding the applications themselves.
Despite these decreases, Trump will still be providing more immigrant visas than President Barack Obama did during the early years of his presidency
Trump has long pressed Congress to pass immigration legislation that puts national security and American workers first. Earlier this year he also called on lawmakers to disband the country's diversity lottery program, which makes 50,000 visas available each year for individuals from countries with low rates of immigration to the U.S.
The president is also cracking down on the number of temporary visas for skilled workers and international students.