Dozens Arrested After Cockfighting Investigation in Detroit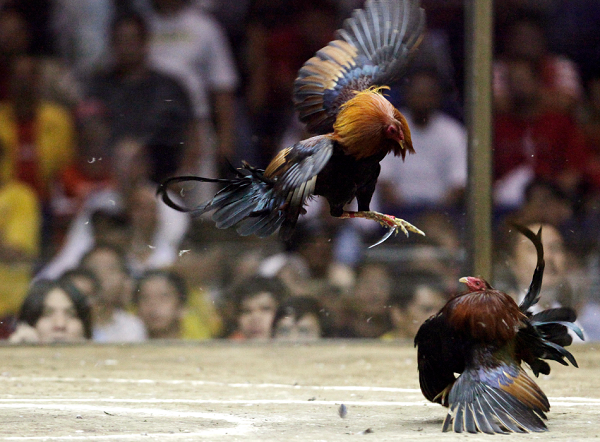 More than 80 people were arrested in connection to a cockfighting ring in Detroit. Fifty of the individuals arrested were immigrants who had illegally entered the country.
Their arrests came following an ongoing investigation led by Immigration and Customs Enforcement (ICE) Homeland Security Investigations department as well as members of the U.S. Border Patrol and the U.S. Department of Agriculture, in collaboration with the Trenton and Detroit Police Departments in Michigan.
ICE Spokesman Khaalid Walls told the Detroit Free Press the 50 undocumented immigrants were "detained in ICE custody pending removal proceedings." Those arrested are expected to appear before an immigration judge in the upcoming weeks. The authorities did not diclose the home countries of the immigrants.
Authorities found more than 100 birds at the site where the cockfight was being held in Detroit following Sunday's raid.
Police told local media the investigation was prompted by a tip authorities received about roosters being used for illegal gambling operations in the area. Members involved in the cockfight ring were also suspected of money laundering and other financial crimes, according to reports.
It is unclear how long the departments had been investigating the cockfighting ring. However, local reports said ICE members and Trenton and Detroit Police Departments had been working together on the case for several months.
Walls said community members were happy to see the cockfight ring busted, telling local media that many residents in the area complained that the underground gambling operation was a "nuisance."
Recently in New Mexico, 19 people were charged with a petty misdemeanor for cockfighting after authorities discovered more than 200 roosters, who were being used for cockfighting, in Berino. Police also found a topical numbing liquid and other cockfighting paraphernalia, which they suspected was used to enhance the rooster's muscles and aggression.
Cockfighting, during which two roosters are forced to fight to death, is illegal in the U.S.