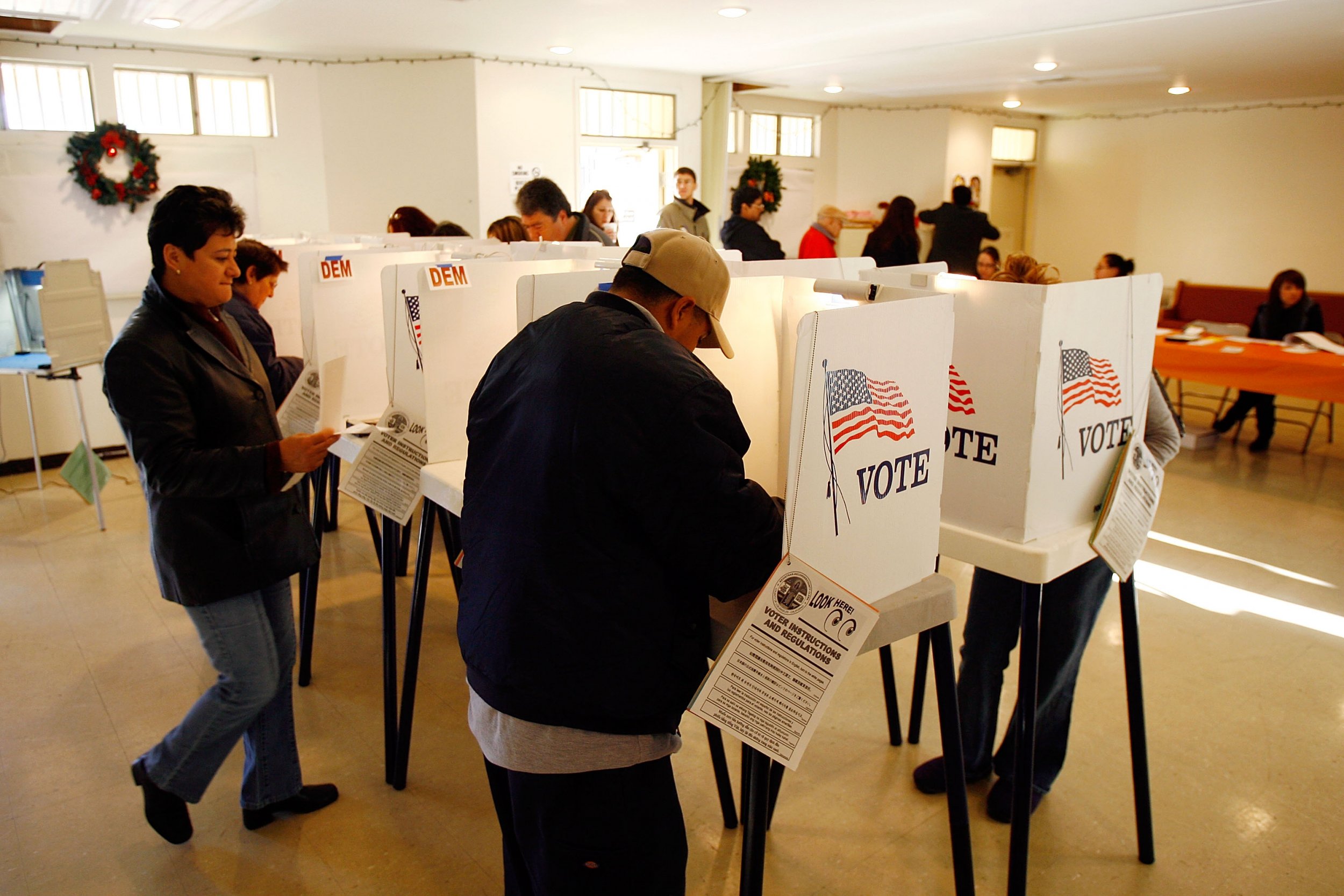 A Maryland city voted Tuesday night to enfranchise noncitizens, the latest in a growing effort to expand immigrant voting rights.
With a tie-breaking vote from the mayor, the City Council in College Park approved the measure to allow undocumented immigrants, student visa holders and residents with green cards to vote in local elections, The Washington Post reports.
Several other cities in Maryland already allow noncitizens to vote locally. Chicago and San Francisco also offer limited noncitizen voting. The trend runs counter to the anti-immigration sentiment in many areas of the country, but supporters say residents of cities and towns should have a say in how their government operates, whether they are citizens or not.
"The mayor and City Council are not deciding national policy. We make decisions about trash pickup, snow removal and equipment for the parks," College Park Councilwoman Christine Nagle told The New York Times in August. "We have shared concerns with our neighbors regardless of whether they are U.S. citizens."
The measure to expand voting to noncitizens was introduced in June and reportedly led to fierce debate over the summer. That culminated in a divisive discussion that lasted several hours and featured arguments centering more on the broader national debate on immigration than local issues like sanitation.
To vote in College Park, noncitizens must be 18 and can't be registered to vote in another jurisdiction or serving a prison sentence for a felony, among several other restrictions.
College Park, which is just outside of Washington, D.C., is a diverse city of a 32,000 people, with roughly 21 percent foreign born, Census figures show. The city is also home to the University of Maryland, which has approximately 3,600 international students representing over 150 countries.
Noncitizen voting is also legal in two other cities in Prince Georges County—Hyattsville and Mount Rainier—as well as the neighboring Montgomery County cities of Takoma Park, Barnesville, Garrett Park, Glen Echo, Martin's Additions and Somerset.
Noncitizens are still barred from voting in federal and statewide elections, but municipalities have discretion to override that on a local level. Chicago, for example, allows noncitizens to vote in local school council elections, according to the National Conference of State Legislatures. And San Francisco voted last November to allow noncitizens—even the undocumented—to vote in school board elections if they have children in the school district.
Noncitizen voting has many opponents, but it was actually the norm in the United States from 1776 until 1926, when 40 states and federal territories allowed noncitizens to vote in local, state and sometimes federal elections, according to Ron Hayduk, a political scientist at San Francisco State University.
"For most of America's history and in the vast majority of the USA, voting by noncitizens was the norm, not the exception," he says.
The trend slowed, however, amid a tide of immigration to the U.S. from Asia and Eastern Europe, prompting nativist fears, says Hayduk, who supports noncitizen voting.
It's not "so outlandish," he says, given that noncitizens pay taxes. "No taxation without representation" was the rallying cry for the American Revolution, he points out.