Immigrants From 'Shithole Countries' Have Contributed A Lot To U.S. Science And Medicine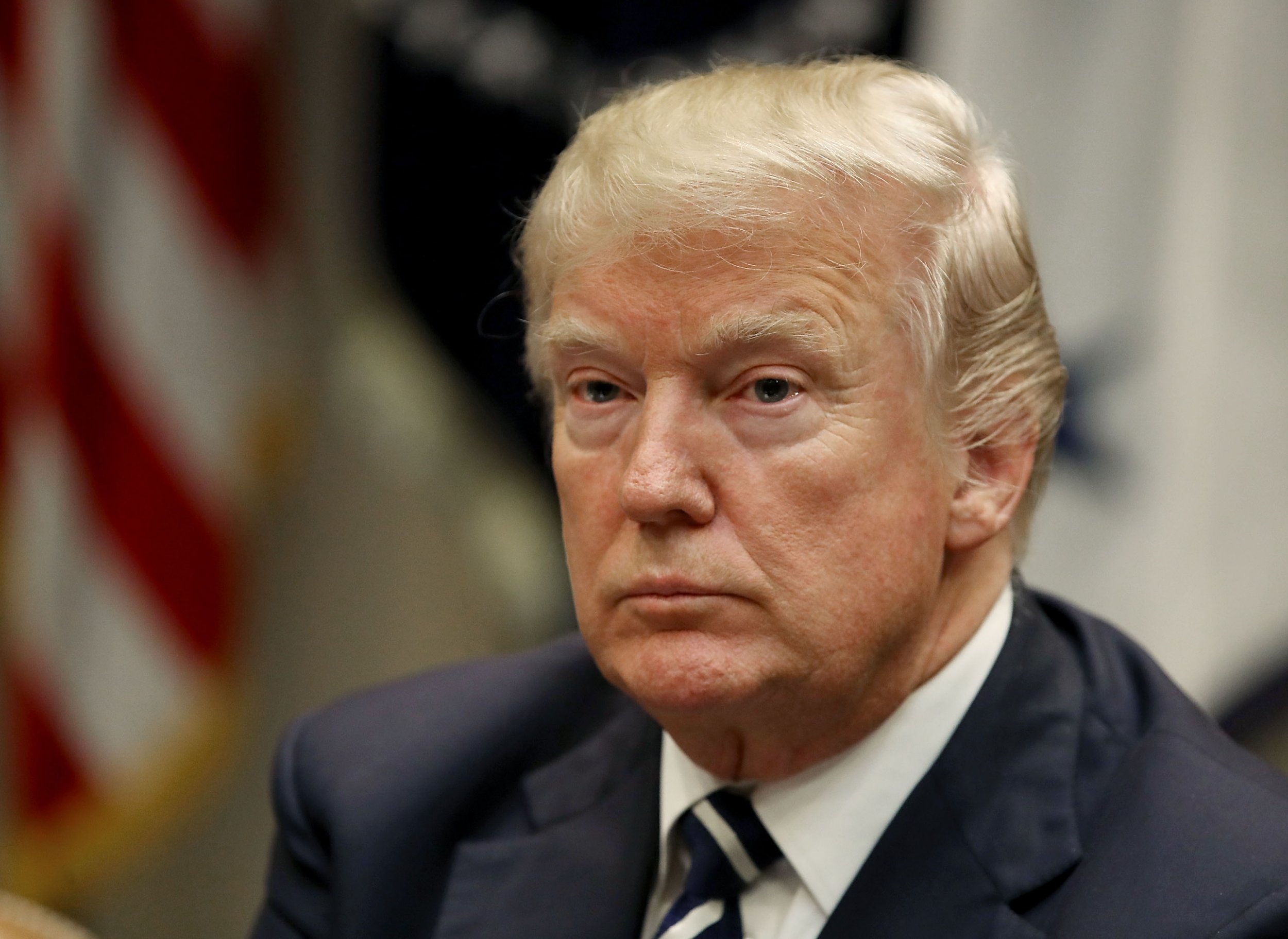 Updated |President Donald Trump caused international controversy this week when White House sources allegedly revealed that Trump referred to Haiti, underrepresented countries in Africa, and nations under Temporary Protected Status (TPS) as "shithole countries." The remark is especially confusing considering just how much American immigrants from these nations and their children have contributed to American science and medicine.
According to CNN, in a White House meeting on Thursday, Illinois Democratic Senator Dick Durbin and South Carolina Republic Senator Lindsey Graham proposed a plan to Trump that involved cutting the visa lottery in half. At the suggestion that half of the lottery would be given to underrepresented countries in African and TPS nations, the President allegedly asked why the U.S. would want people from Haiti and more Africans, wondering why more people from countries like Norway don't come to the U.S. The White House has not confirmed or denied these allegations, Time reported.
Haiti is a Caribbean nation that makes up half of the island of Hispaniola--the other half is the Dominican Republic. The country is a former French slave colony and is perhaps most famous for being the site of the first successful modern slave rebellion—the only such uprising in history to end with the foundation of a new country, The History Channel reported. In recent years, the country also made headlines for a 7.0 earthquake in 2010, an event that caused the U.S. to give the country TPS, The Hill reported.
The island nation is not shy about its contributions to science and medicine. For example, Haitian-American Gerald Alphonse invented the world's highest-performing superluminescent diode in 1986, a major technological advancement. This device emits low-coherence light of a broad spectrum like LED and is still used in a number of medical and technical tools.
Harvard-educated Dr. Linda Marc-Clérismé is the daughter of Haitian immigrants and a social epidemiologist who focuses on HIV and AIDS research. She is best known for helping to disprove the once-popular myth that Haitian immigrants have a higher prevalence of HIV than other ethnic groups, and is the former Chair of the Public Health Committee for the Association of Haitian-American Engineers, serving from 2005 to 2007.
Henri Ford immigrated to the U.S from Haiti at 13 years old and is best known for his research on the pathogenesis of necrotizing enterocolitis, the most frequent and deadliest gastrointestinal disease to affective premature babies. He also completed the first separation of conjoined twins in Haiti in 2015. Ford was elected president of the American Pediatric Surgical Association (APSA) from 2017-2018.
Haiti is not the only country that Trump insulted with his alleged statement. The TPS program includes several countries where the safety of citizens is in peril, whether due to armed conflict, natural disaster or other condition. The largest single group of TPS holders hail from El Salvador, ABC News reported. The other countries are Honduras, Nepal, Nicaragua, Somalia, Sudan, South Sudan, Syria, and Yemen.
Immigrants and children of immigrants from all of these countries have contributed to global science and medicine. Among these luminaries is Lujendra Ojha, a planetary geologist from Nepal who, as an undergraduate, was the first person to find compelling evidence for water on Mars, BBC News reported.
There's also Ali Said Farqi, a toxicologist from Somali who immigrated to the US in 2000. His many achievements are evident in more than 100 scientific papers and reports he has published. He is a Diplomate of American Board of Toxicology (DABT), a Fellow of the Academy Toxicological Sciences (ATS) and currently the Associate Editor of Reproductive Toxicology Journal, Wardheer News reported.
"My research has helped to dispel the myth that Haitian immigrants have a high prevalence of HIV/AIDS compared to other ethnic groups in the United States. This myth was dispelled in my study conducted in collaboration with the Centers for Disease Control and Prevention, published in 2010 in the journal AIDS," Marc-Clérismé told Newsweek. "Thus, it's disheartening to see that the President of the United States continues to perpetuate dangerous myths about Haitian immigrants."
Update: This article has been updated with a quote from Dr. Linda Marc-Clérismé.