Immigrants Must Give Social Media Information for Visa Applications, State Department Proposes
Millions of immigrant and non-immigrant visa applicants reportedly may have to fork over information from their social media accounts should a new State Department proposal be approved.
The department requested the Office of Management and Budget to approve the rule, which would be used as another way to for "identity resolution and vetting purposes," according to the State Department's notice posted Friday. The public has 60 days to comment on the rule, or until May 29.
The notice also called for visa applicants to provide "used telephone numbers, email addresses, and international travel," information on whether the applicant had ever been deported from any country and to state if "family members have been involved in terrorist activities."
However, the proposal stated that "most diplomatic and official visa applicants" would not be asked to comply with the rule.
If approved, the rule would affect roughly 14.7 million people every year, according to Reuters. The report also stressed that in May of last year, when new rules were implemented, the State Department had only collected social media account information from applicants if "that such information is required to confirm identity or conduct more rigorous national security vetting."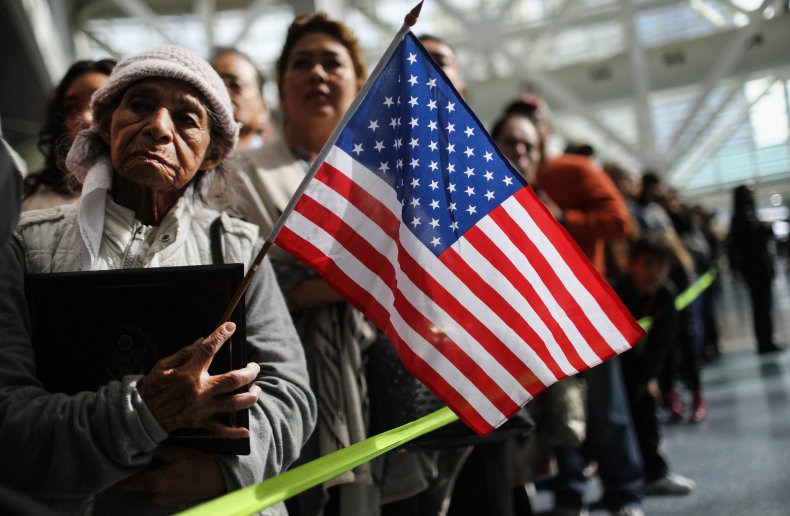 The proposal fell in line with President Donald Trump's persistent calls for tighter restrictions on immigrations and the country's borders, and it's announcement was expected according to media reports on Thursday. The Republican based much of his campaign on reforming immigration policies, but has yet to receive adequate funding for his proposed border wall along the U.S. and Mexico's shared border, or get his travel ban fully past the federal judiciary.
The president did attempt to end the Deferred Action for Child Arrivals protections, first instituted by former President Barack Obama, but a federal judge ruled Thursday that lawsuit against Trump's decision to end the program could advance.
Trump said in October that he had ordered the Homeland Security Department to "step up our already Extreme Vetting Program" after an Uzbek immigrant used a truck to kill eight people and injure eight others in New York.