Immigrants Should Be Required to Visit Nazi Concentration Camps, German Politician Says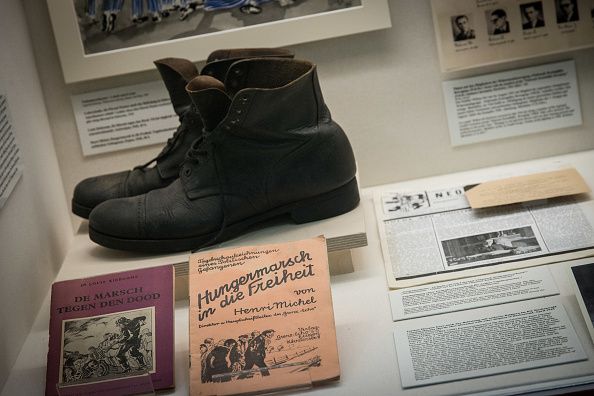 Amid accusations that some immigrants in Europe are anti-Semitic, a German politician is recommending that new immigrants be required to visit Nazi concentration camp memorials. And the idea seems to be picking up speed.
The idea was originally proposed by Sawsan Chebli, a Palestinian-German legislator, who told a German newspaper that everyone, including new arrivals, should be obligated to see the former Nazi camps.
"I think it would make sense if everyone living in this country would be obliged to visit a concentration camp memorial site at least once in their lifetime," including new arrivals, Chebli said in an interview with the newspaper Bild am Sonntag. "Concentration camp visits should become part of integration courses."
The idea was later supported by Germany's Central Council of Jews and the World Jewish Congress.
"People who have fled to us who have themselves had to escape or been expelled, can develop empathy in such memorials," Josef Schuster, head of the Central Council of Jews, told German radio.
Germany has taken in over 1 million migrants and refugees over the past several years, many of whom were fleeing war and poverty in Muslim-majority countries in the Middle East and northern Africa.
Outrage over U.S. President Donald Trump's decision last month to recognize Jerusalem as the capital of Israel led to protests across the Muslim world, inciting some to burn Israeli flags in front of the Israeli embassy in Germany. Many Muslims view east Jerusalem as the future capital of a Palestinian state if a two-state solution is reached between Israel and the Palestinians.
However, the flag-burning incident caused some to warn that anti-Semitism is on the rise in a country that has long been seen as one of the most tolerant in Europe.
Immigrants in Germany are already offered courses in German culture, history and language. German laws against anti-Semitism are also very strong, and Holocaust denial is prohibited. German schoolchildren are expected to visit memorials to the victims of Nazism and former Nazi concentration camps, and the German government funds projects on historical memory and reconciliation in other countries where genocide has taken place.
It is unclear if Chebli's proposal will be adopted by the government.
Around 6 million Jews died during the Holocaust perpetrated by German Nazis during World War II.