ICE Director Thinks California Lawmakers Should Thank Him for 'Removing Public Threats'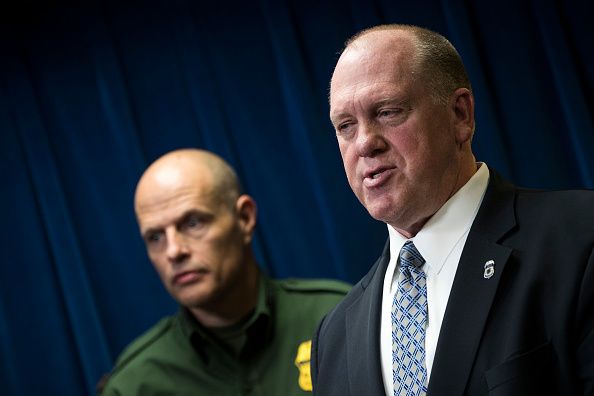 Acting Immigration and Customs Enforcement Director Thomas Homan said lawmakers in California should be thanking him for "removing public threats," instead of assisting immigrants from being deported.
During an interview with Fox News on Thursday, Homan said that Oakland Mayor Libby Schaaf and other Congressional representatives in California should show gratitude to ICE agents that remove undocumented immigrants.
"I would think that the Oakland mayor and the Congressional representatives in California would send me letters thanking me for removing public safety threats," Homan said.
Homan also slammed California Senator Kamala Harris, accusing her of playing a "political game" to hide ICE's true agenda. He claimed tjat he tried to meet with Harris and California Senator Dianne Feinstein over the past few months to explain the agency's motive.
"I've tried to meet with Kamala Harris and Dianne Feinstein three separate occasions over the past two months to explain to them what ICE is doing. They've canceled every one of those meetings," Homan said. "They don't want to know the facts."
Homan's comments come after he read off a list of crimes that were allegedly committed by undocumented immigrants who were detained by ICE during raids. Schaff created controversy by issuing a warning ahead of the raids in an effort to help 800 immigrants.
Attorney General Jeff Sessions called out Schaff on Wednesday during a law enforcement symposium in Sacramento. Sessions said Schaaf's warning was an "irresponsible action."
The Oakland City Council voted in January to stop any branch of city government from assisting ICE before, during, or after any planned ICE raids within city limits. The unanimous vote came just a day after the San Francisco Chronicle reported that the agency planned to arrest at least 1,500 undocumented immigrants.