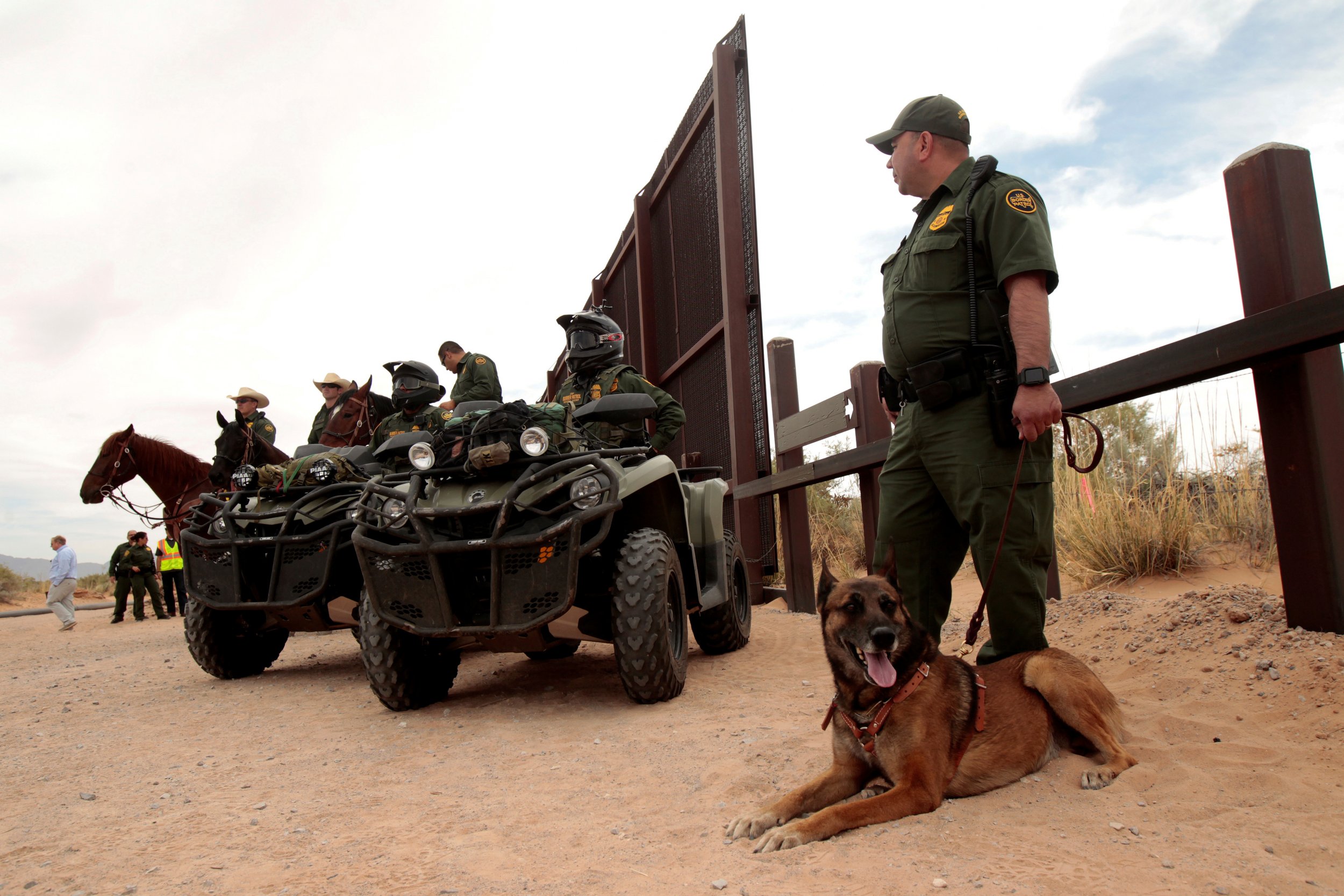 Federal prosecutors and Justice Department officials warned that President Donald Trump's "zero-tolerance" immigration policy would take away resources from drug-smuggling cases in southern California, according to emails obtained by USA TODAY.
In the days following Attorney General Jeff Sessions' new policy to charge in federal court every migrant who illegally crossed the border, a Justice Department lawyer in San Diego warned border authorities that an increased number of immigration cases "will occupy substantially more of our resources." The lawyer, Fred Sheppard, runs the local U.S. Attorney Office's major crimes unit and wrote they were "diverting staff, both support and attorneys, accordingly," according to USA TODAY.
In the May 18 email to border authorities, Sheppard warned that because prosecutors had less time to deal with "reactive matters," which included cases involving someone who brought drugs across the border, border patrol agents had to submit final reports by 8:30 a.m. the next day.
Sheppard said that meant the report was signed by their supervisors along with two copies of recordings of interviews with the suspected smuggler, two copies of surveillance video and all of the suspect's cellphone contents. Otherwise, "the case will be declined" and the Justice Department would not file charges in federal court, Sheppard said.
Just a day before that email, a federal public defender for the Southern District of Texas told the Los Angeles Times that the increase in illegal immigration cases was "an explosion."
Kelly Thornton, a spokeswoman for the U.S. Attorney's Office, told USA TODAY in a statement that the Justice Department "has given our district the necessary resources – including 10 additional prosecutor positions plus at least five Department of Defense attorneys - to prosecute all of these crimes."
Despite this, the number of drug-smuggling cases appeared in state court increased, suggesting border authorities may be trying to prosecute more cases outside of the federal court system that's seen an influx of illegal immigration cases.
The District Attorney's office in San Diego told USA TODAY that between May 21 and June 21, Homeland Security agents referred 96 drug cases to the office. They only saw 47 cases during the same time last year.