Immigration Attorney Claims ICE Broke Her Foot While She Was Reuniting 3-Year-Old With Mother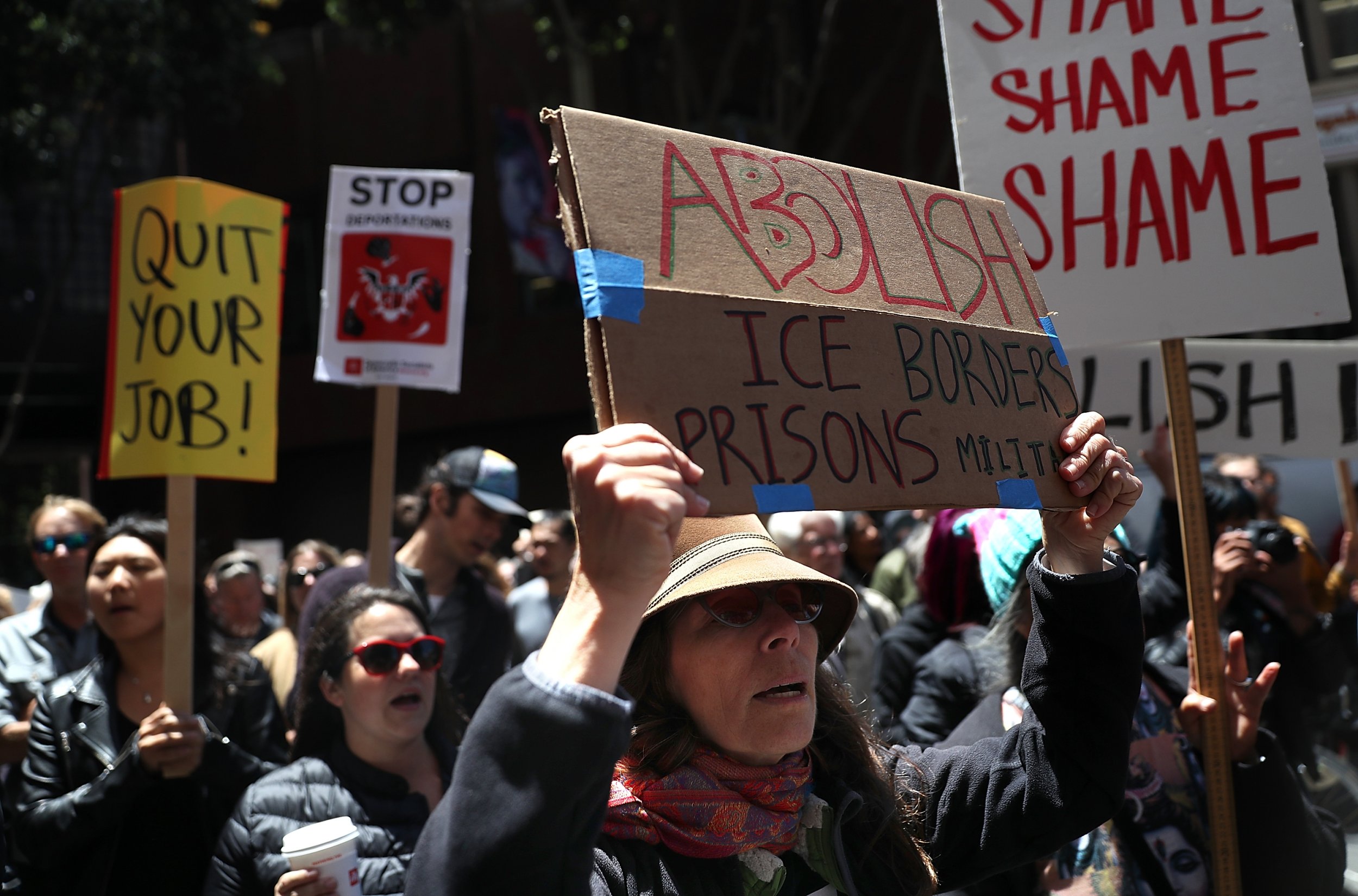 An immigration lawyer is accusing an Immigration and Customs Enforcement (ICE) officer of breaking her foot and detaining her Tuesday after she dropped off a 3-year-old boy to be reunited with his mother.
Andrea Martinez claims she was dropping off the undocumented boy at an ICE facility in Kansas City, Missouri, to reunite him with his mother before they are deported to Honduras. Martinez, her law partner Megan Galicia and a few dozen activists had come to the ICE office to protest the family's deportations.
Martinez believed the boy would be reunited with his mother in the ICE office parking lot, but officials decided to reunite them inside instead, she told The Daily Beast. The attorney said she and Galicia were denied access when she was taking the boy to meet his pregnant mother and the mother's boyfriend in the ICE field office.
"He slammed the door on us," Martinez told The Daily Beast. "The ICE officer pushed us out and didn't let us follow our three-year-old client into the lobby, and then pushed me to the ground. I was wearing high heels, so that's when my foot was fractured and my leg got all bloody."
Martinez said she was later called back inside and was detained for 40 minutes to an hour. She said the ICE office called Federal Protective Service and "continually looked at my phone to make sure I wasn't recording him."
The immigration lawyer told The Daily Beast she was locked in a room and was not allowed to call 911. She claimed the officer told her that her injury was "not severe enough" for a first aid kit. Martinez was later taken to an emergency room.
ICE did not immediately respond to Newsweek's request for comment.
The immigration agency has been under attack following President Donald Trump's "zero tolerance" policy. A protest movement, named Occupy ICE, has shut down an ICE facility in Portland, Oregon, and forced officials to cancel immigration hearings in New York City.