U.S. Immigration Judges Told to Process More Cases to Speed Up Deportation Decisions
U.S. immigration judges have been told that their job performance will be evaluated based on how quickly they are able to close cases.
The Department of Justice (DOJ) sent out a memo to judges Friday outlining new quotas that are expected to take effect for the next fiscal year, starting October 1, the Wall Street Journal reported Tuesday.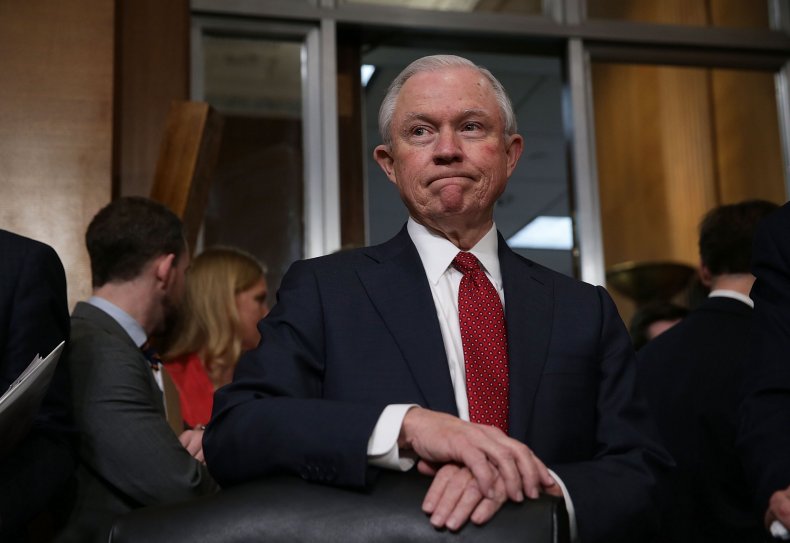 Under the new guidelines, immigration judges will be required to make decisions on 700 cases a year, the newspaper revealed. The DOJ said it also expects to see no more than 15 percent of judges' decisions sent back by a higher court.
Justice Department spokesman Devin O'Malley told the newspaper that over the past five years, the average judge has been able to complete 678 cases in a year. However, he said some were able to make decisions on as many as 1,500 cases in one year.
The National Association of Immigration Judges (NAIJ), which represents immigration judges in the U.S., has warned that the new quotas will "put due process at risk and threaten judicial independence."
In a statement posted online, the NAIJ also said the imposition of quotas would increase backlog, rather than help clear it.
Read more: John Oliver exposes the absurd injustice of immigration courts on 'Last Week Tonight'
"Immigration cases are complicated and quotas will only lead to further litigation. Immigrants will assert the immigration judge's decision denied them due process rights as immigration judges are forced to rush complicated cases through the system without affording each matter proper review," the union said.
It added that due process could not be "meted out on a schedule, but requires judges to use their expertise on a case-by-case basis to move cases as fairly and efficiently as possible."
Attorney General Jeff Sessions has blamed delays in immigration courts in the past for adding to the backlog in deportation decisions. It is estimated that more than 600,000 people are still waiting to have their immigration cases heard in the U.S.
The NAIJ said immigration cases take time, however, with the average case taking 708 days to make its way through the courts.
Calling the DOJ's new guidelines "misguided," the union said judges must be allowed to provide "fair and impartial rulings in a time frame dictated by the circumstances and facts of each case before them, without risk to their jobs."