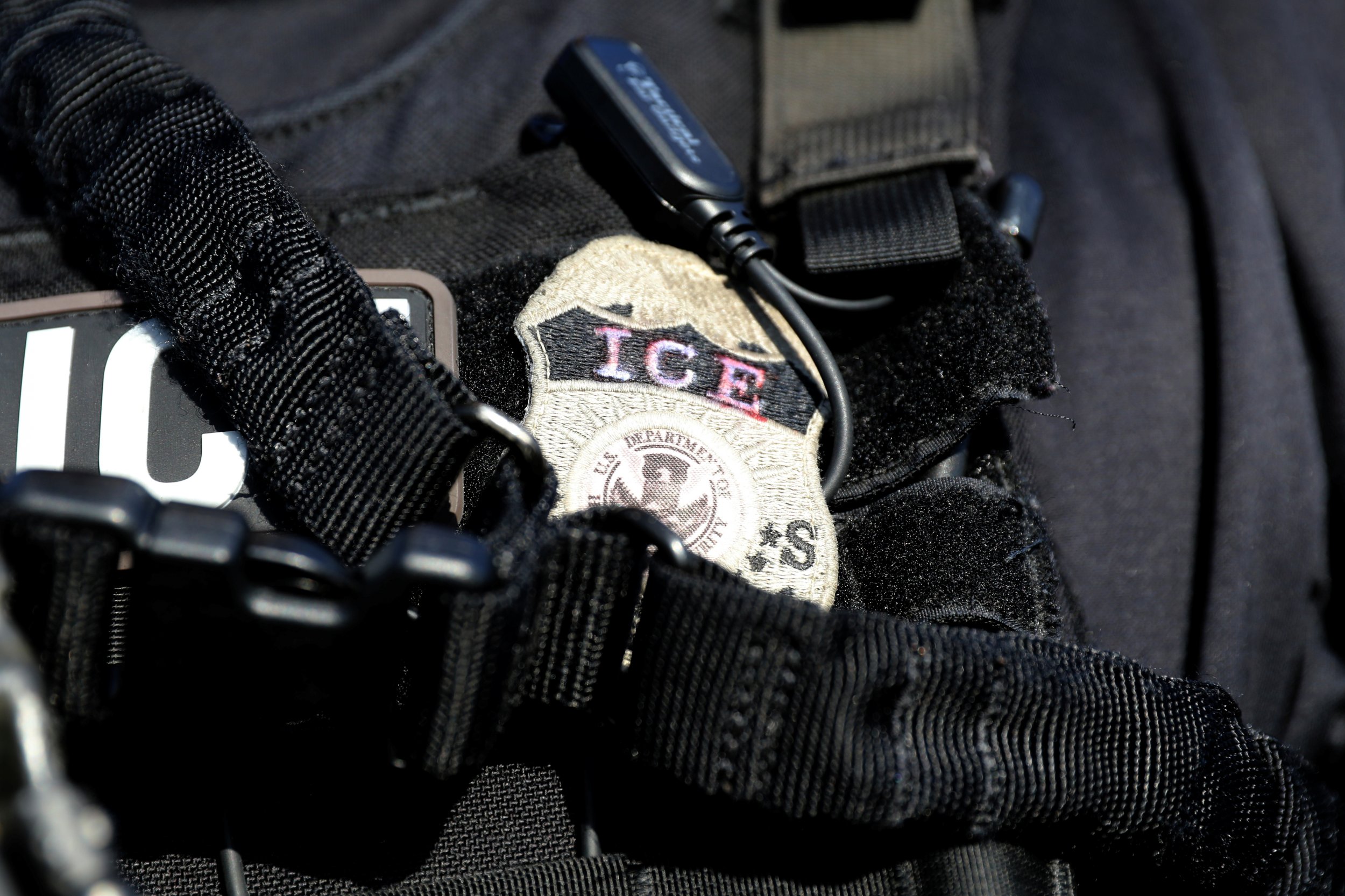 The undocumented father of a 5-year-old with leukemia received a one year stay from deportation on Monday after taking refuge at a local church.
Jesus Berrones, a 30-year-old Mexican native who lives in Arizona with his pregnant wife and five children, was ordered deported late last week by Immigration and Customs Enforcement (ICE) for illegally re-entering the country more than a decade ago.
ICE granted Berrones a stay from removal in 2016, then revoked his protected status last Thursday. The next day, Berrones took sanctuary at Shadow Rock United Church of Christ in Phoenix in the hopes that immigration authorities would allow him to stay in the country to provide for his 5-year-old-son, Jayden, who's undergoing chemotherapy for leukemia.
On Monday, after widespread media attention on Berrones's case, ICE announced it would use exercise its discretion to allow Berrones to stay in the country for a year on humanitarian grounds, according to a statement from ICE spokeswoman Yasmeen Pitts O'Keefe released on Monday. Berrones will have to reapply next year for another yearlong stay from deportation.
"I feel like I am a free man, happy and so thankful with God that he granted this miracle," Berrones told The Arizona Republic on Monday.
Berrones's case garnered significant media attention since Thursday, when ICE ordered his deportation the following week. Berrones's lawyer told the Republic he believes ICE reversed its decision due to the media attention the case has received.
Berrones has been living in the United States since he was a toddler; his parents brought him over the border in 1989 and remained in the country without proper authorization. In 2006, he was caught driving with a fake license and was soon deported to Mexico. Berrones then re-entered the country unlawfully to rejoin his family.
Those two removals made Berrones ineligible for the Deferred Action for Childhood Arrivals program, or DACA, enacted by President Barack Obama in 2012.
All of Berrones's five children are U.S. citizens. Two come from a previous relationship. Berrones's wife, Sonia, is pregnant with the couple's fourth child.
Their son, Jayden, was diagnosed with leukemia in 2016 and has two years left of treatment. "My son is sick. He does need my help and my support," Berrones said in an interview with CNN on Monday.
Berrones's case illustrates the Trump administration's intentions to ramp up deportations of unauthorized immigrants living in the country.
According to an analysis of ICE statistics by the Pew Research Center, immigration arrests hit a three-year high in 2017, as 143,470 people were held by ICE officials. The arrests represent a 30 percent increase from 2016.
"The surge began after President Donald Trump took office in late January [2017]," Pew said in a statement.