Eastern Europe Is Telling Emigrants: 'I Want You Back'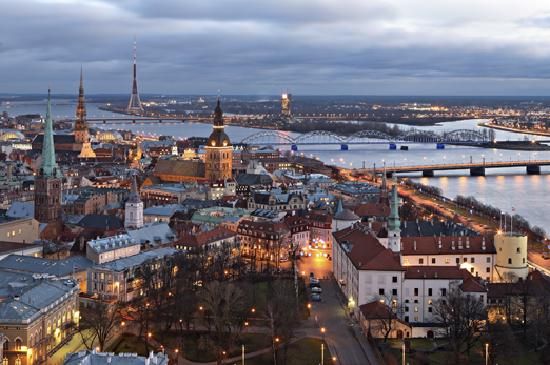 As anti-immigration feeling rises in Western Europe and Britain's Brexit vote leaves the fate of millions of EU migrants uncertain, Eastern Europe is telling its ex-pat citizens, "I want you back."
That Jackson 5 lyric is the slogan adopted by Latvia for a government scheme aimed at coaxing back the hundreds of thousands of Latvians who moved overseas, especially since its accession to the EU in 2004. The country suffers from a low birthrate.
The campaign asks Latvians still living in their home nation to send personal messages to friends and family living elsewhere, imploring them to return.
"The campaign is focusing specifically on our relationships with relatives and close friends who are currently living in foreign countries, and it is intended to tell them clearly and directly—I want you back," said Aiva Rozenberga, director of the Latvian institute, launching the campaign on public radio.
The Polish government's less-snappily named "powroty" ("returns") program is trying to reverse the brain drain that took place after the country joined the EU, when many of its citizens left to seek a better life, often in Britain. It helps emigrants with jobs, housing and healthcare.
And Romania is offering scholarships and special employment fairs to returnees, Bloomberg reported.
The International Monetary Fund (IMF) has found that 20 million people left Central and Eastern Europe in the last 25 years; 6.25 percent of working-age people in the region. It said in a report earlier in 2016 that GDP would have been seven points higher on average by 2012 had those workers remained in their birth country.