Immigration Group Sees Nearly 80 Percent Spike in Reports of 'Abusive Partners' Threatening to Call ICE to Stop Victims From Pressing Charges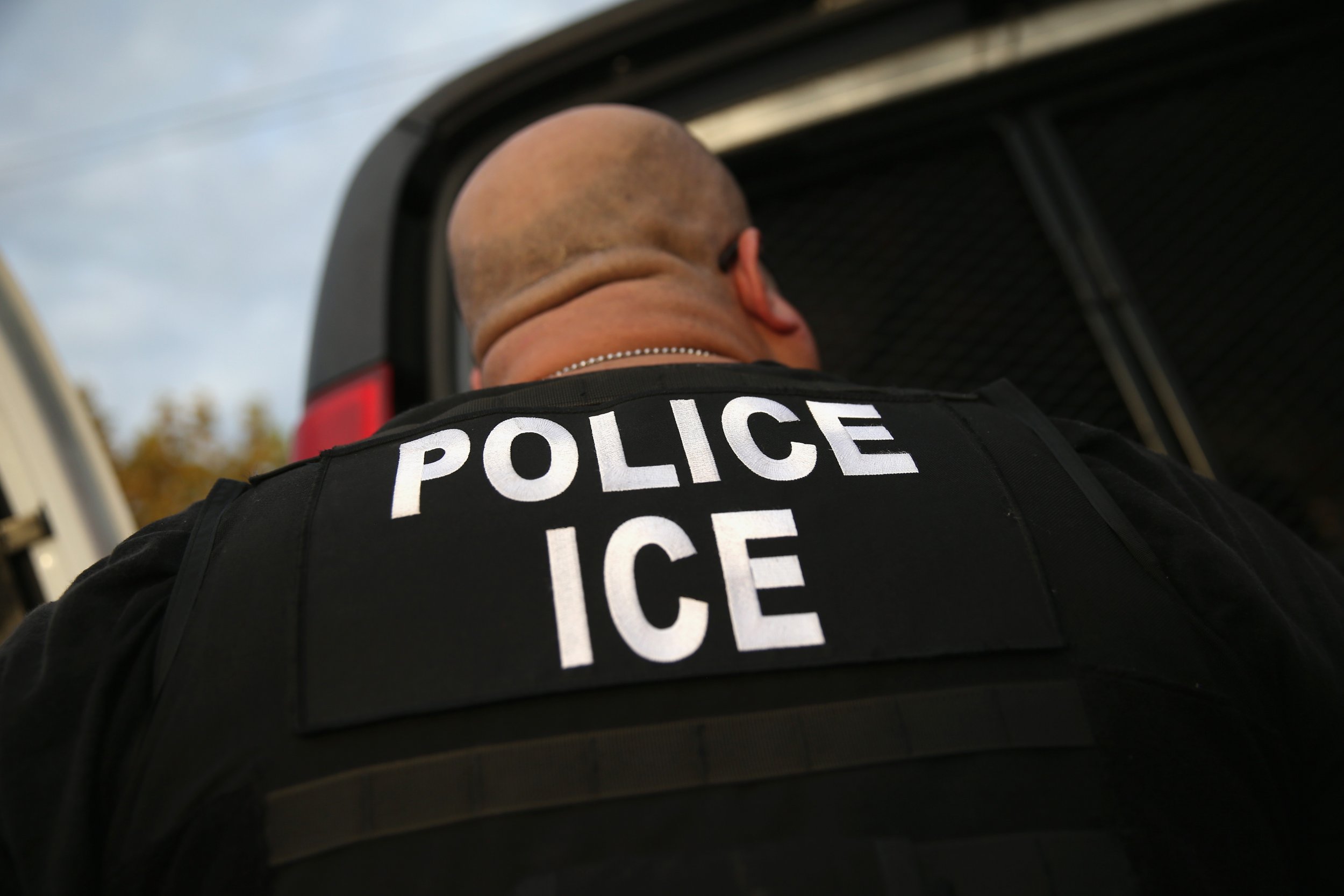 A New York immigration advocacy and support group has seen a surge of almost 80 percent in the number of reports of abusive partners threatening to call the U.S. Immigration and Customs Enforcement agency on their victims to discourage them from pressing charges since early 2017, when the Trump administration took power.
The statistic was brought to light in a recent report by the ICE Out of Courts Coalition, which is headed by the Immigrant Defense Project, highlighting the impacts of ICE's operations at U.S. courthouses.
According to the report, titled "Safeguarding the Integrity of Our Courts: The Impact of ICE Courthouse Operations in New York State," an internal survey at New York–based organization Sanctuary for Families found that reports of alleged abusers threatening to call ICE to stop their victims from seeking help has skyrocketed by 78.6 percent since early 2017.
The report states that ICE's crackdown on immigration, including its practice of arresting undocumented immigrants at courthouses, has sparked widespread fear among immigrant communities, causing many to avoid seeking out help from law enforcement when they need it.
"Immigrant survivors of intimate partner and gender-based violence experience overwhelming fear of engaging with law enforcement as a direct result of increased ICE courthouse operations," the report states.
"Surveys of legal services professionals conducted over the past two years provide quantitative data on the decreased willingness of survivors to communicate with law enforcement due to ICE in the courts," it said, citing Sanctuary for Families' data.
It also pointed to other findings from a 2017 "ICE in NYS Courts Legal Service and Advocates Survey," which found that 46 percent of legal service providers and advocacy workers surveyed worked with immigrants who expressed fear of serving as a complaining witness.
The report's authors surveyed judges, district attorneys, public defenders and lawmakers who described in detail how ICE's presence has discouraged non-citizens from reporting crimes and appearing in court as defendants, victims and witnesses. The study was compiled by the ICE Out of Courts Coalition, which consists of more than 100 immigrants' rights and criminal justice reform organizations from around New York state.
In addition to highlighting the impacts that fears around ICE within immigrant communities has had on victims' willingness to reach out to law enforcement, the report also noted a significant decline in applications for U-visas which are made available to victims of crimes, including victims of domestic violence and human trafficking.
According to the report, the Queens Family Court saw a 72 percent decline in U-Visa certification requests in 2018. Meanwhile, Manhattan Family Court experienced a 100 percent decline and Staten Island Family Court saw an 83 percent decline.
The report drilled down into the specific influence of ICE's courthouse presence, finding, for example, that Queens Family Court saw a 72 percent decline in U Visa certification requests in 2018. U Visas are available to victims of crimes, especially related to domestic violence and human trafficking.
"The dramatic drop-off of undocumented survivors of violence who seek U visa certifications demonstrates that survivors are not seeking available remedies from New York City Family Court," the report said.
Ultimately, the coalition behind the report said that their study identifies "the vast array of stakeholders in New York's justice system negatively affected by ICE's enforcement operations in and around the state's courthouses, extending far beyond crime victims, witnesses, defendants, and family members arrested at courthouses."
"This report also quantifies and clarifies the disruptions to the New York State judicial system, as experienced by these stakeholders," they state. "Taken together, the picture that emerges is a systemic denial to New York state residents of their full and equal access to courts and guaranteed protections of their state, federal, and constitutional rights."