Immigration Has Helped America Retain Population Size Amid Rapidly Declining Fertility Rate
Birth rates in the U.S. have dropped again in 2018, making it the fourth year in a row that birth rates in the country have declined, according to a new report from the Centers for Disease Control (CDC). However, the overall population of the U.S. has not declined because of immigration.
Data reveals that there were 3,791,712 births in the U.S. in 2018. That works out to 59.1 births for every 1,000 women between the ages of 15 and 44. This statistic represents a record low for the country. While the birth rate declined three percent for Mexican women in the U.S. in 2018, it rose one percent for Puerto Rican and Central and South American women.
Women also are waiting longer to have children in America. In 2017, the average age of women having their first child was 26.9 years. That increased to 26.8 years in 2018.
"The increase in the mean age in 2018 reflects, in part, the decline in first births to females in their teens and 20s, and the rise in first births to women in their 30s and early 40s," the report said.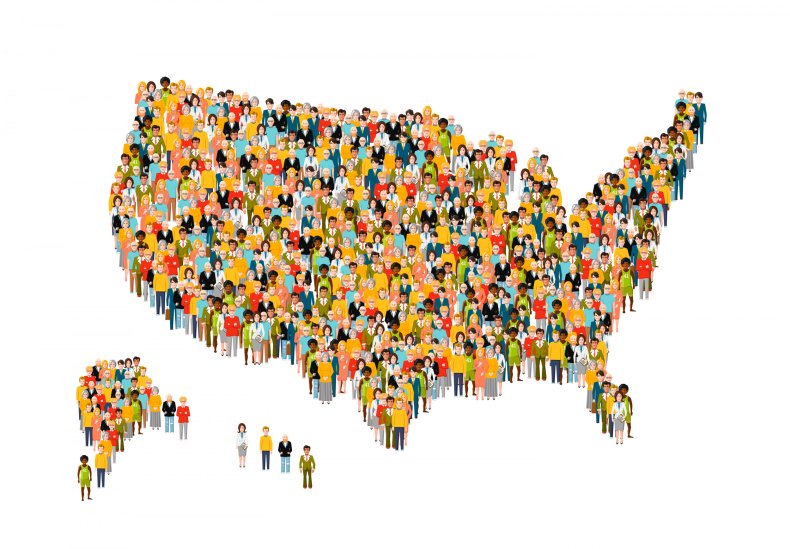 However, some Hispanic women are having children earlier in their lives. Mexican women are having children at an average age of 24.4 years while Puerto Rican women are having their first child at 24.8 years.
Out of all recorded births by immigrant women in 2018, half were to women of Hispanic origin. Meanwhile, births by Asian women rose to 24 percent in the same year, a rise of five percent from the year 2000. Births to black women accounted for 11 percent of 2018's totals, according to the Pew Research Center.
Nonetheless, the total fertility rate for the U.S. is still below the level at which a generation can replace itself. Replacement levels are generally considered to be 2,100 births per 1,000 women. Native Hawaiian or other Pacific Islanders were the only demographic reproducing above the replacement rate.
"Immigration has allowed the population to increase at a healthy rate," Kevin Doody of the Center for Assisted Reproduction in Texas told the New Scientist in 2018. "Without that, the population would shrink, and more of the population would be older—which we see in places like Japan."
Japan is expected to enter a period of population decline with one in three people becoming elderly by 2036. While approximately 127 million people live in Japan, its population may drop beneath 100 million people by 2049.
Everyone born in the U.S. between the years of 1946 and 1964 will be over 65 years old in 2030, meaning one in every five Americans will be old enough to retire. By the year 2060, the median age of the U.S. population is expected to be 43 as opposed to the current median age of 38.
Immigration Has Helped America Retain Population Size Amid Rapidly Declining Fertility Rate | Health