Immigration: Politics and Facts Don't Match on the Border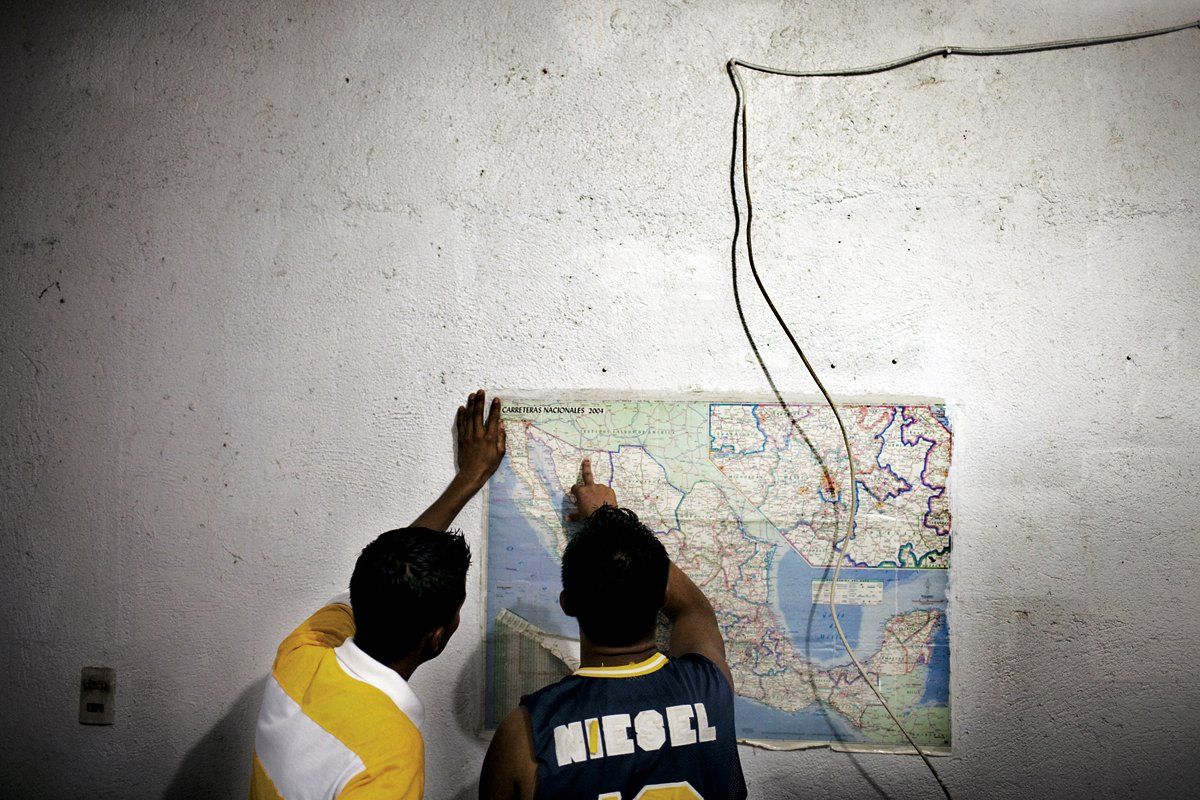 Illegal immigration and what to do about it has emerged as one of the more controversial issues as America heads into the 2012 election year. Republican presidential candidates have vied for the toughest response—from more military troops to electrified fences along the border with Mexico. The Obama administration is busy setting records for deporting illegal immigrants. Yet figures released last week by the Department of Homeland Security show that illegal immigration may not be such a big problem after all.
In the fiscal year through the end of September, just 328,000 people were caught trying the difficult and dangerous border crossing, a 27 percent drop from 2010 and the lowest number since the early 1970s. The combination of high U.S. unemployment and the collapse of the construction sector; brutal gang violence in much of northern Mexico; and a gauntlet of drones, cameras, and Border Patrol agents on the U.S. side of the border has stopped large-scale illegal crossings, say immigration experts.
Notable as well is the fact that more Mexicans are returning home as their country's economy continues to outpace the United States'. In 2010, Mexico's economy grew nearly twice as fast as that of the U.S. and has continued robust gains this year. Mexico's government census data and surveys suggest that almost as many Mexicans are heading south—either voluntarily or because they were deported—as are heading north for the United States.
Mark Adams, U.S. coordinator of Frontera de Cristo, a Presbyterian ministry that straddles the border towns of Agua Prieta in Sonora, Mexico, and Douglas, Ariz., says that most of the border crossers he now sees heading north are somewhat older men and women seeking to reunite with families in the United States. The teenage hopefuls who used to make up the bulk of those sneaking across the border no longer see the potential wage gains as worth the risks of crossing the border, Adams says.
But the politicians have yet to catch up with the facts on the ground. Republican presidential candidate Mitt Romney has made border security the center of his immigration platform, promising to add another 1,400 miles to the nearly 700 miles of fencing on the Mexican border. He also wants to block the children of illegal immigrants from paying in-state tuition at universities.
Newt Gingrich, now leading a resurgent campaign and vying for the position of frontrunner for the nomination, has backpedaled on his stance on immigration after facing criticism from GOP hardliners. During the Nov. 22 debate he suggested a "humane" policy that could legalize some of the 11 million undocumented immigrants who had already lived many years in the country. But after charges that he favored "amnesty," he declared there was a "national-security crisis" along the border, promising to fence the entire border and pledging support for laws in Georgia, Alabama, and elsewhere that have sent illegal immigrants fleeing from those states.
While Republicans play to their base by stoking fear of a border out of control, President Obama is hoping Hispanic voters will overlook his record on immigration and side with him again. They gave him a majority of their votes in 2008 in such key swing states as Florida, Colorado, and Nevada.
Obama had promised that immigration reform that would legalize most of the unauthorized immigrants still in the United States would be a top priority in his first year. But the economic crisis, the stimulus plan that followed and the health-care overhaul robbed the oxygen from other legislative initiatives.
Instead, his administration has been carrying out one of the tougher crackdowns on illegal immigration in U.S. history. Led by former Arizona governor Janet Napolitano, DHS has championed a program called Secure Communities that requires immigration checks on anyone picked up by police and booked on suspicion of a crime.
While this has resulted in a higher percentage of criminals being deported, the administration also has set a target of removing some 400,000 illegal immigrants each year, and about half of those have no criminal history at all, according to DHS's own data. Cecilia Muñoz, formerly a top advocate with the Hispanic rights group La Raza who is now Obama's senior immigration adviser, defended the policy to PBS's Frontline in September, saying that "even broken laws have to be enforced."
Muñoz and others in the administration insist this approach is sensible and targeted, because it focuses on deporting those who have committed crimes. In November, DHS began a review of nearly 300,000 people awaiting deportation to dozens of different countries to determine if they have any criminal background or other history that makes them a priority.
But a study last month by the Warren Institute on Law and Social Policy at the University of California, Berkeley—a research group on criminal-justice issues that used data acquired through the Freedom of Information Act request by several other organizations—found that more than two thirds of those held under Secure Communities were noncriminals or had committed only minor offenses.
But the immigration issue could still break in Obama's favor. The Supreme Court last week agreed to rule on whether police in Arizona, where Republican Gov. Jan Brewer gained national stature by accusing the administration of failing to secure the border, have the power to question the immigration status of individuals.
The administration has successfully challenged the Arizona law, known as SB 1070, in the lower courts, and is also challenging copycat laws in several other states. The Supreme Court ruling is expected by next summer, in the middle of the campaign season.
The focus on Arizona could bolster the Obama campaign's argument that, whatever the president's shortcomings on immigration reform, Hispanics have far more to fear from the Republicans.
While the political campaigns remain obsessed over what is actually a dwindling problem of illegal immigration, they are largely ignoring a more urgent need to reform the nation's legal-immigration laws. Growing prosperity in developing countries such as China, India, and Brazil has produced a surge of talented, would-be immigrants to the United States. America's universities last year attracted a record 723,000 foreign students, according to new data from the Institute of International Education. More than 250,000 came from China and India.
Yet rigid U.S. quotas on green cards for skilled immigrants mean that any who wish to stay in the country after graduation are likely to face waits of a decade or more to gain permanent residence. The House of Representatives recently passed a measure that would shrink the queue for Chinese and Indians, though it would not increase overall immigration quotas. The measure is currently blocked in the Senate.
Other proposals are circulating in Congress to address bits of the problem. Sens. John Kerry and Richard Lugar have suggested a "startup visa" that would offer green cards to foreign entrepreneurs who invest and create U.S. jobs. Rep. Jeff Flake proposes an immigration fast track for foreign Ph.D.s in the sciences, engineering, and mathematics.
The odds are long against any of these passing. Republican leaders are busy pushing new enforcement measures, including mandatory verification of the legal status of new hires by all U.S. businesses. Democratic leaders fear that passing bills only for high-skilled immigrants would make it impossible later to pass legislation that would legalize the 11 million undocumented immigrants, which remains their top priority.
But the long-term consequences of a continued stalemate on immigration reform could be significant. Robert Guest, author of the new book Borderless Economics, warns that while the United States has benefited enormously from immigration, "America's immigration system is a disgrace. In the long term, it poses a serious threat to the United States' status as top nation." That could be a subject for a serious election-year debate on immigration, but so far there is no sign of that happening.