Immigration Processing Now Takes 6 Times Longer Following Trump Policies
Despite its number of applications consistently hovering around the eight to 10 million range for the past five years, the U.S. Citizenship and Immigration Services (USCIS) processing times jumped six-fold between 2015 and 2020. The agency now faces a backlog of millions of petitions from people looking to temporarily stay or live in the country, receive humanitarian relief, obtain work authorization or become U.S. citizens.
These findings were gathered by the U.S. Government Accountability Office (GAO) after the agency said it was asked to "review issues related to USCIS's caseload," as the number of pending applications grew by an estimated 85 percent during the five years in which the GAO conducted its study.
After analyzing data and interviewing officials, the office determined that the build-up of cases stemmed from a combination of issues within and outside of USCIS purview. The GAO attributed the longer processing times to policy changes that resulted in longer forms, expanded interview requirements, insufficient staffing levels and a suspension of in-person services due to the pandemic in 2020.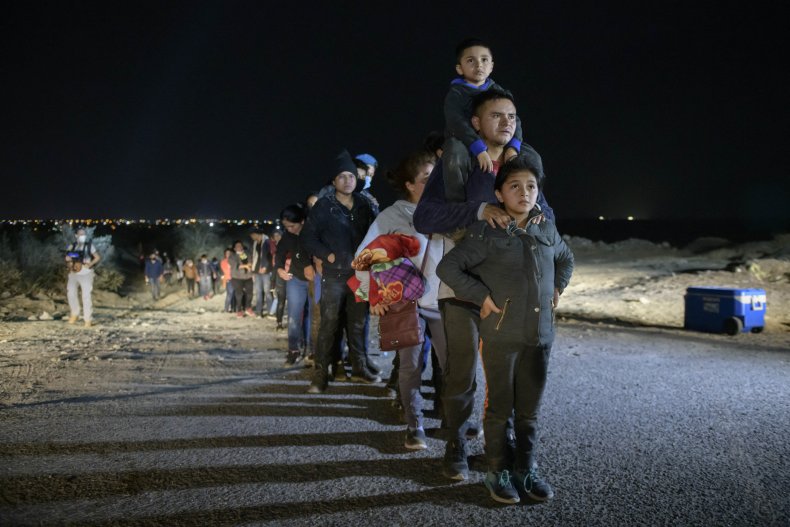 Under the Trump administration's 2017 to 2021 rule, hundreds of small changes were made to USCIS forms. Examples include a 2019 rule that forced applicants to refile forms if they left a space blank, even if the item did not apply to them. A 2017 rule required people over the age of 75 to provide finger printing documents, despite not having had to do so since 1998. Along with these technical moves, the administration forced USCIS to raise fees for naturalization applications from $620 to $1,160 in 2020.
The effects of these changes and others were felt over the years. In 2015 there were 3.2 million pending cases with that number staying around the same level in 2016. By 2017, total pending cases increased to 4.3 million. In 2018 the number jumped to 5.7 million with the figure staying around that same level for both 2019 and 2020.
While GAO reports that USCIS has some measures in place for monitoring processing timeliness, it does not review the completion speed of four of its seven forms. Furthermore, the agency hires staff based on its estimates of application volume but does not have any long-term strategies for "acquiring, developing, and retaining (its) staff." The GAO reported that USCIS developed four plans for reducing its caseload, yet it found that it has not gone about implementing them.
To improve USCIS' processing speed, the GAO recommended that a number of executive actions be taken. These included developing a plan to verify and close cases that are recorded inaccurately, create measures to monitor the timeliness of case processing speeds, assess risk factors to its staffing levels, introduce a long-term workforce plan, identify needed resources and monitor the performance of its plans designed to reduce processing times.