Acting ICE Director Says Families Separated in Upcoming Deportation Raids Can 'Voluntarily' Reunify by Leaving U.S.
In an interview with the Associated Press posted Saturday morning, the acting director of Immigration and Customs Enforcement (ICE) said that the family deportation raids slated to begin Sunday will continue on after this weekend. And if families are separated because some are here legally while others are deported, he said they could "voluntarily" reunify by also choosing to leave the country.
"We're trying to surge some additional resources to deal with this glut of cases that came out of the accelerated docket," Acting ICE Director Matthew Albence said. "But after this operation is over, these cases are still going to be viable cases that we'll be out there investigating and pursuing."
The upcoming raids will target immigrants subject to final orders of deportation across nine U.S. cities, including New York, Los Angeles, Chicago, Atlanta, Miami and Houston.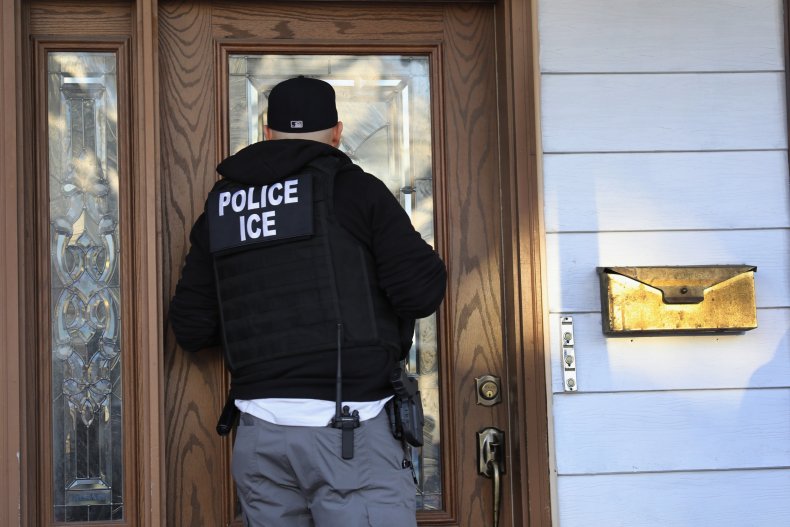 Immigrants' rights activists and lawyers have criticized the planned arrests and expressed concerns that operations targeting an individual undocumented immigrant could incidentally sweep up other migrants, documented or not, who would not have otherwise been the target of an ICE raid.
Cecilia Wang, the deputy legal director of the American Civil Liberties Union, wrote after the first announcement of national immigration raids that the Trump administration was trying "to strike fear into the heart of our communities."
"Document any abuses by immigration agents," she tweeted. "Look out for each other."
Families ensnared in the raids who have mixed immigration status may be torn apart by Sunday's operations, with those in the country legally allowed to remain while their family members are deported.
When asked what might happen to a family where, for example, the mother is authorized to be in the U.S. but the rest of her family are subject to final orders of removal, Albence told the AP that sort of separation could be rectified, but not with the family remaining in America.
"If the mother wants to return voluntarily on her own with the family, she'll have an opportunity to do so," he said.
The Trump administration has alleged that its enforcement and removal operations are designed to target criminals. In a prior statement to Newsweek, an ICE spokesperson said that the agency prioritizes the apprehension of immigrants "who pose a threat to national security, public safety and border security."
"In fact, 90 percent of aliens arrested by ICE's Enforcement and Removal Operations component in FY2018 had either a criminal conviction(s), pending criminal charge(s), were an ICE fugitive, or illegally reentered the country after previously being removed," the spokesperson said. "However, all of those in violation of the immigration laws may be subject to immigration arrest, detention and - if found removable by final order - removal from the United States."
Prior reporting indicated the administration intends to target around 2,000 people, which could result in about 200 arrests. But Trump has previously boasted about his administration's plans to arrest millions.
Amid concerns about private sector assistance to immigration enforcement operations, Marriott, the hotel chain, announced it would not allow ICE to use its hotel rooms to hold detainees. If ICE runs out of space in its own facilities to detain families together, it may begin to separate them, Albence acknowledged.