Saratoga Springs Prepares For More Immigration Raids Before Annual Horse Racing Season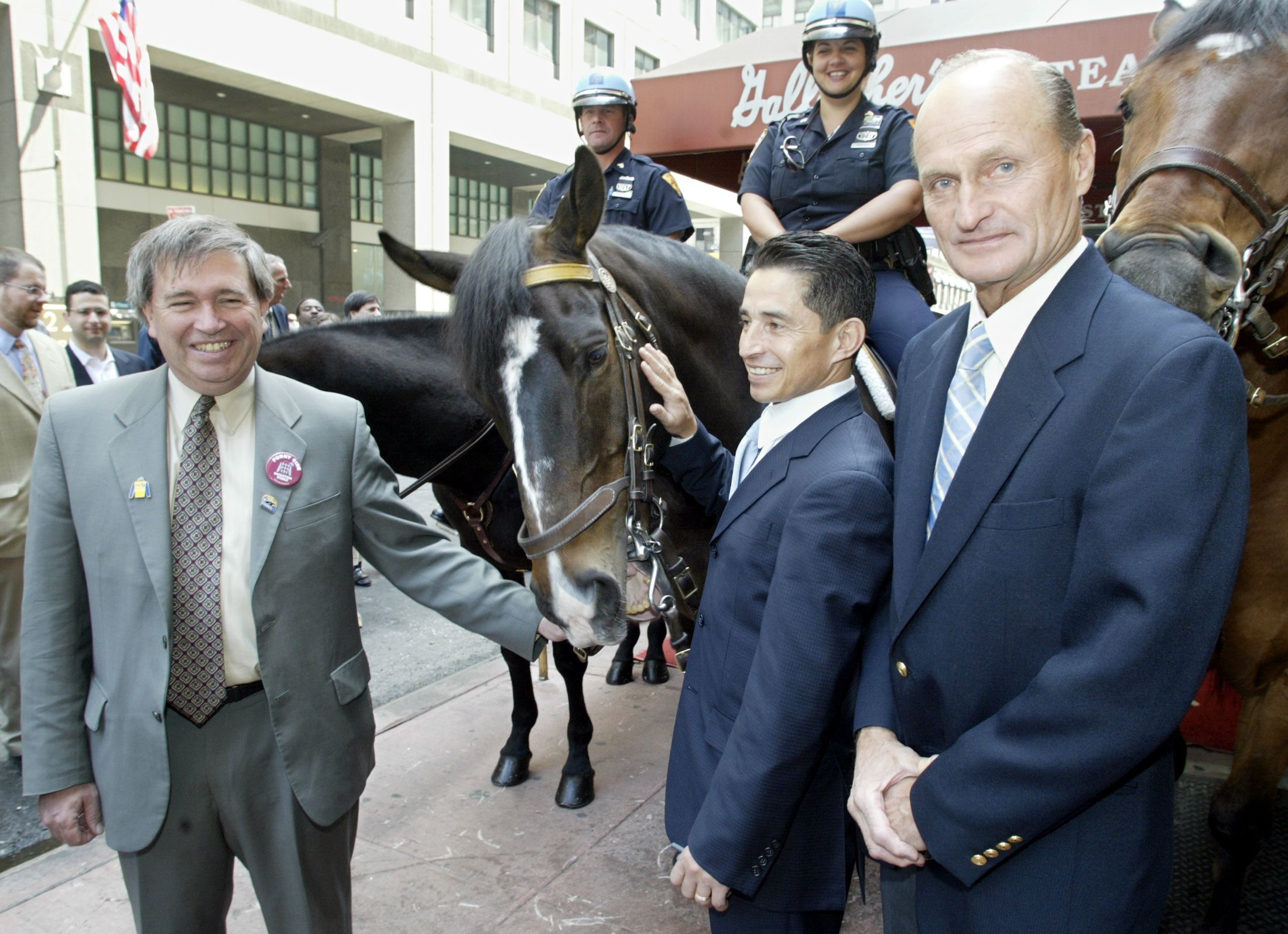 One of America's elite horse-racing towns is fighting back against Trump administration immigration raids, which have left the historic community with not enough migrant laborers to staff restaurants, farms and, possibly, its fabled track.
Officials and activists in Saratoga Springs—the upstate New York town where the Whitneys, the Vanderbilts and tens of thousands of horseplayers converge every year at a historic thoroughbred track—have already signaled they'll resist if Immigration and Customs Enforcement agents conduct raids like the ones that started just before racing season last year.
"ICE became a different operation under the current president," said former Mayor Joanne Yepsen, who formed a Human Rights Task Force to devise strategies for the upcoming horse-racing season before her final term ended on January 1. Yepsen suggested that the new leadership in the town of 28,000 would likely continue to oppose immigration roundups.
"We depend on the full workforce available," Yepsen told Newsweek. "It was very clear that [immigration agents] were going to be in our community...like we've never seen before."
Last year, starting in June, ICE rounded up at least 36 men from Mexico and Guatemala, halting during the racing season and continuing after Labor Day, the Albany Times Union reported. The agency told Newsweek the immigrants are facing "visa fraud charges, re-entry after deportation or other immigration violations."
This year, the Presbyterian New England Congregational Church, which is near the fabled nine-furlong race track, has promised to shelter undocumented migrants from immigration agents in defiance of President Donald Trump's rhetoric against so-called "sanctuary cities."
"I'm concerned that the enforcement actions will increase during the summer season. I'm concerned for the immigrants themselves and I'm concerned for the local economy," said Terry Diggory, who heads the church's Welcoming Immigrants Task Force.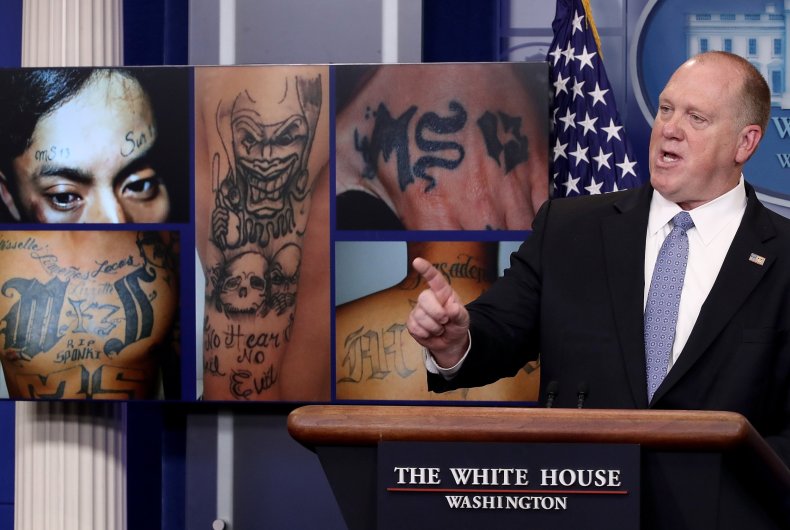 The annual summer meet at Saratoga Race Course generates $237 million in economic activity and nearly 2,600 jobs across the greater Capital Region, according to a 2015 study commissioned by the Saratoga County Industrial Development Agency.
The 461,000 visitors during the track's monthlong meet spend an average $227 per day.
The study does not specifically address the economic contributions of migrant work, but immigrants keep the track open and the city running during the season, said one of the study's authors.
"Immigration-related labor is part and parcel of the track experience," said Michael Ndolo, vice president of the Saratoga Springs-based Camoin Associates. "If you took out the immigrants, you would not be able to run the track."
The raids have left restaurants short staffed and farms unmanned, but mysteriously spared undocumented workers at the race track, according to the Times-Union. Still, renowned trainer Gary Contessa told Newsweek that his workers are fearful, even though they are in the country legally on seasonal work visas.
"Our new political atmosphere has made it a very confusing kind of time," said Contessa, who led all New York Racing Association trainers from 2006-8. "Even though they're legal, they have a fear that they're going to be singled out for deportation or their visas are going to be taken away from them."
Immigrants are a vital part of track operations, Contessa stressed. Without them, Contessa said, he'd be left with virtually no qualified workers.
"You'd probably see Gary Contessa cleaning my own stalls and taking care of my own horses—which I haven't had to do in quite a while," Contessa said. "We would have to make do with the help we can get. And the help that we get is inexperienced."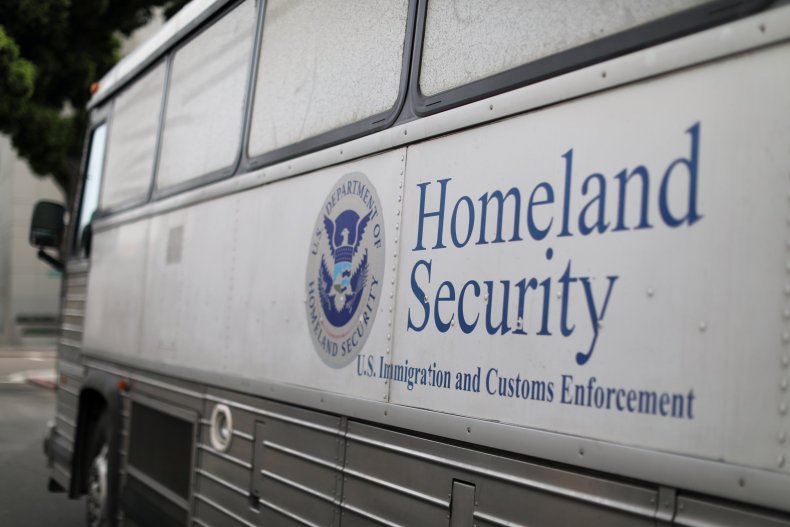 The New York Racing Association declined to comment on immigration enforcement efforts in Saratoga Springs. Immigration and Custom Enforcement spokesman Khaalid Walls told Newsweek that the round ups are not raids but routine enforcement actions—and they will continue. And the track is not off limits.
"All recent enforcement operations in this region are a part of routine, daily targeted operations conducted by ICE here and around the country every day, targeting criminal aliens and other immigration violators. These efforts will continue," Walls said in an email.
As the enforcement effort persists, Diggory is documenting what he believes are instances of racial profiling by Trump's immigration agents and questionable enforcement actions at courthouses. He's feeding the information to human rights lawyers, he said.
In less than a year, Trump has made good on campaign promises to crack down on undocumented migrants regardless of age, criminal history or protected status. He has also expanded detention space, stepped up workplace raids, ended the Deferred Action for Childhood Arrivals program that protected the children of undocumented immigrants from being deported, and arrested people in "sensitive locations," such as courthouses, churches, hospitals and schools—areas once deemed off-limits for federal immigration agents.