Immigration Reform in Trouble as Progressives Urge Dem Leaders to Ignore Senate Parliamentarian
The referee of Senate procedural rules said Sunday that Democrats can't include a pathway to citizenship in their $3.5 trillion reconciliation package, dealing a major blow to President Joe Biden's immigration reform plan and drawing progressive calls for Democratic leaders to ignore the ruling.
Parliamentarian Elizabeth MacDonough, the nonpartisan interpreter of Senate rules, declined to allow Democrats a chance to unilaterally enact legislation that would provide a pathway to permanent residence and potentially citizenship for millions of immigrants.
As Republicans cheered the ruling, House progressive called on Senate Majority Leader Chuck Schumer and Biden to overrule the parliamentarian's decision.
Representative Ayanna Pressley of Masschuettes tweeted, "It's time to stop honoring archaic procedures and honor the promises we made to immigrant families."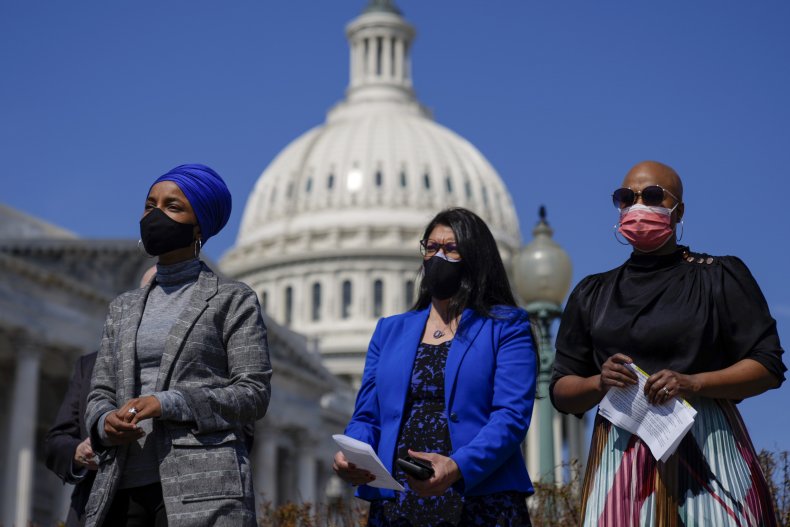 "This ruling by the parliamentarian, is only a recommendation. Senator Schumer and the White House can and should ignore it. We can't miss this once in a lifetime opportunity to do the right thing," said Representative Ilhan Omar of Minnesota.
Representative Mondaire Jones of New York asked, "What would the GOP do?"
"'There were these extremely popular things that Americans elected us to deliver but the parliamentarian advised us not to,'" Jones added.
MacDonough said the proposal did not meet the requirements of the budget process called reconciliation, and that its policy impact was greater than its budget impact, according to the Associated Press.
Democrats say the nonpartisan Congressional Budget Office estimates that the proposal would add $130 billion to the federal deficit. An estimated six million immigrants would have benefited from the proposal, according to the Center for American Progress.
MacDonough's decision could be overruled by Vice President Kamala Harris, but Democratic leaders have indicated that they'll find an alternative approach to grant young immigrants who entered the U.S. as children a pathway to citizenship through budget reconciliation.
"We are deeply disappointed in this decision but the fight to provide lawful status for immigrants in budget reconciliation continues," Schumer said in a statement. "Senate Democrats have prepared alternate proposals and will be holding additional meetings with the Senate parliamentarian in the coming days."
Democrats are planning to pass the 10-year reconciliation package by a simple majority without Republican support. But with a razor-thin majority, all 50 Senate Democrats must vote to pass it, with Harris as the tie-breaker. The bill is currently stuck in Congress, with moderate and progressive Democrats in disagreement over the size and priorities that should be included.
Newsweek reached out to Schumer and the White House for comment.