Immigration Seen As Most Important Problem for America, Highest in 17 Years
Americans are more concerned about immigration than they have been in 17 years.
A new Gallup poll for July released Wednesday indicated that Americans felt the biggest problem facing the country was immigration. The issue was at the top of the list for 22 percent of Americans, trumping an April 2006 high of 19 percent, according to Gallup. The polling company reported that in the 17 years they have asked the question, immigration averaged around 5 percent of Americans calling it the top problem.
Immigration knocked off the government, a top concern for Americans since President Donald Trump took office in January 2017.
Republicans were more likely to name immigration as a top problem than both Democrats and Independents, 35 percent to 18 and 17 percent, respectively. All three political persuasions saw an uptick in concern with immigration in July.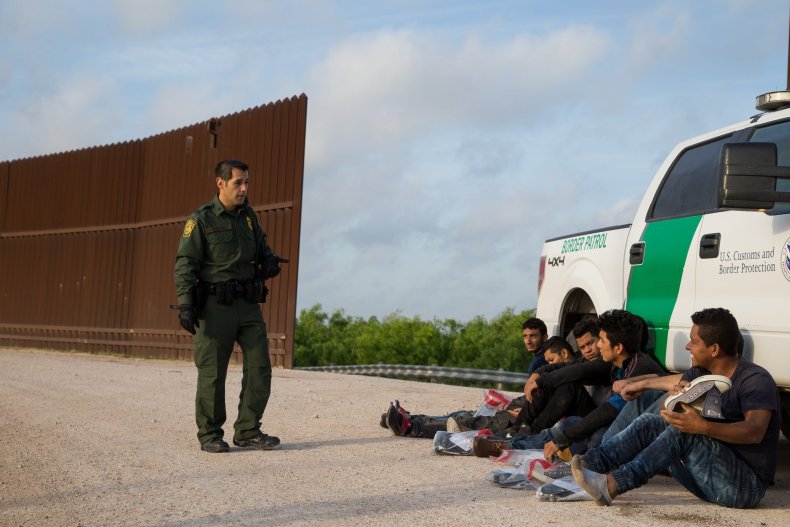 The second most important problem, according to the poll, was dissatisfaction with government or poor leadership, which ranked as the top problem for 19 percent of Americans. Race relations were a distant third with seven percent.
The poll, conducted from July 1 to July 11, was taken when national attention was captured by the fallout of child separations at the border for immigrants crossing illegally. Immigration has been a focus of the Trump administration since his first day in office. One of Trump's first major controversies as president was signing an executive order that temporarily banned foreigners from predominantly Muslim countries, a so-called "Muslim ban."
The move caused mass confusion when it was first implemented and was met with large protests at airports across the country. The executive order eventually turned into a lengthy court battle with additional orders superseding the original.
Trump has also long called for a border wall with Mexico in order to cut down on illegal immigration along the southern border. The initiative became a rallying cry among Trump supporters during his campaign and continues into the rallies the president still holds.
This year, Attorney General Jeff Sessions announced a "zero tolerance" stance against illegal immigration. The ramifications of the initiative resulted in children being separated from their families when crossing illegally, causing a widespread national outcry.
Despite attempting to dodge the problem by, among other things, blaming the Democrats, Trump eventually caved to pressure and signed an executive order aiming to stop the separations.
Immigration is likely to continue to be an important issue for many Americans as the midterms quickly approach.